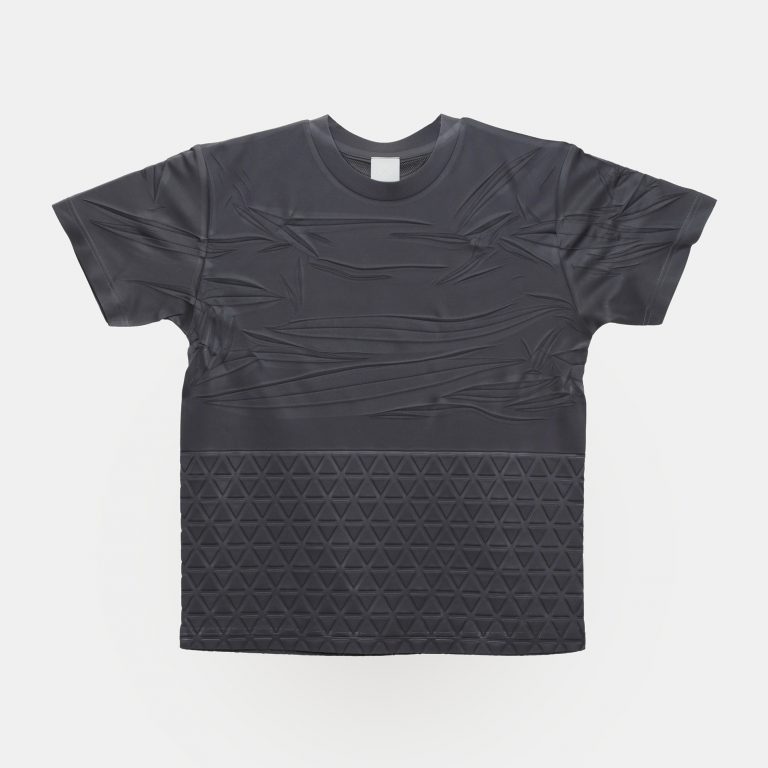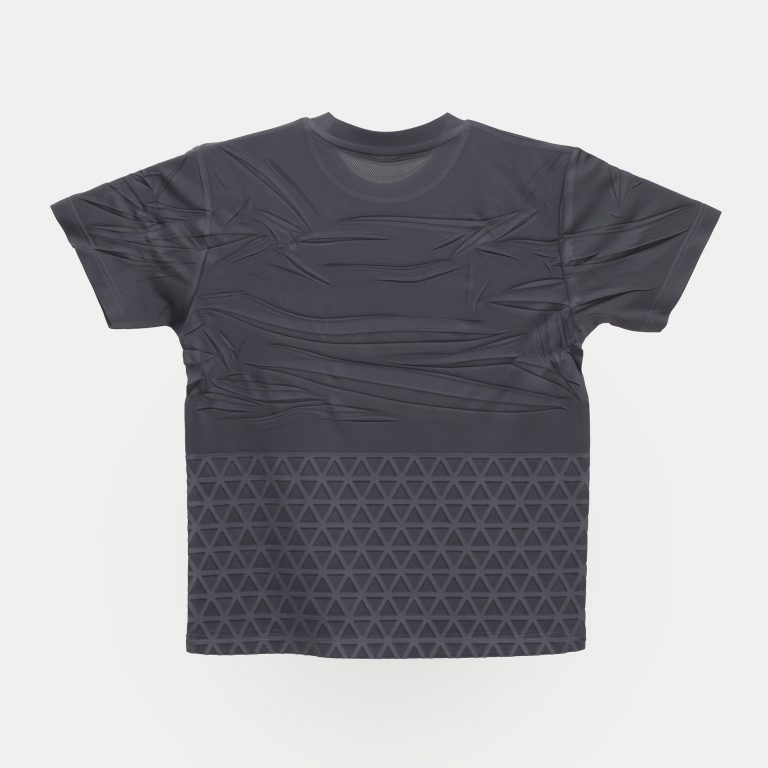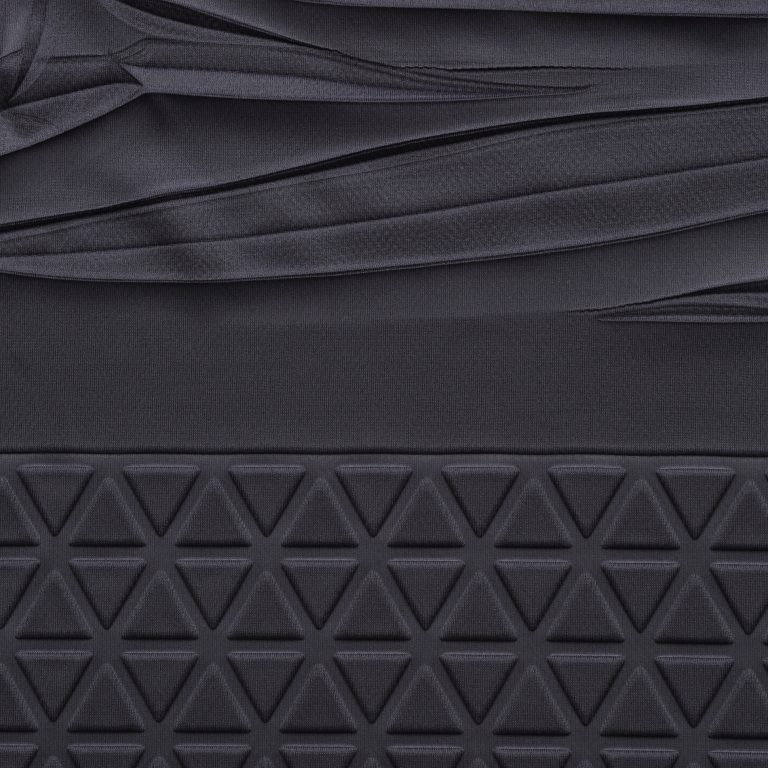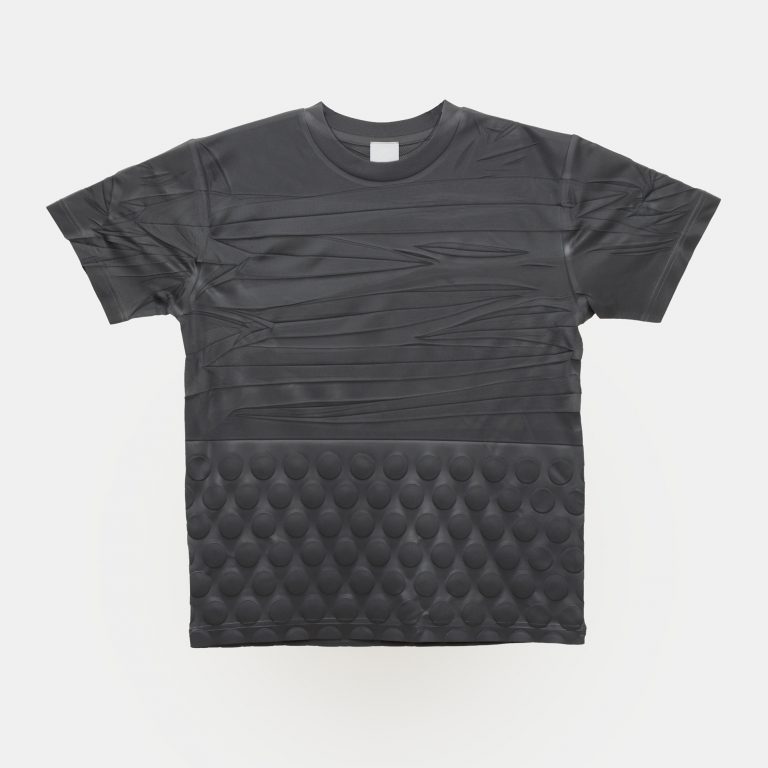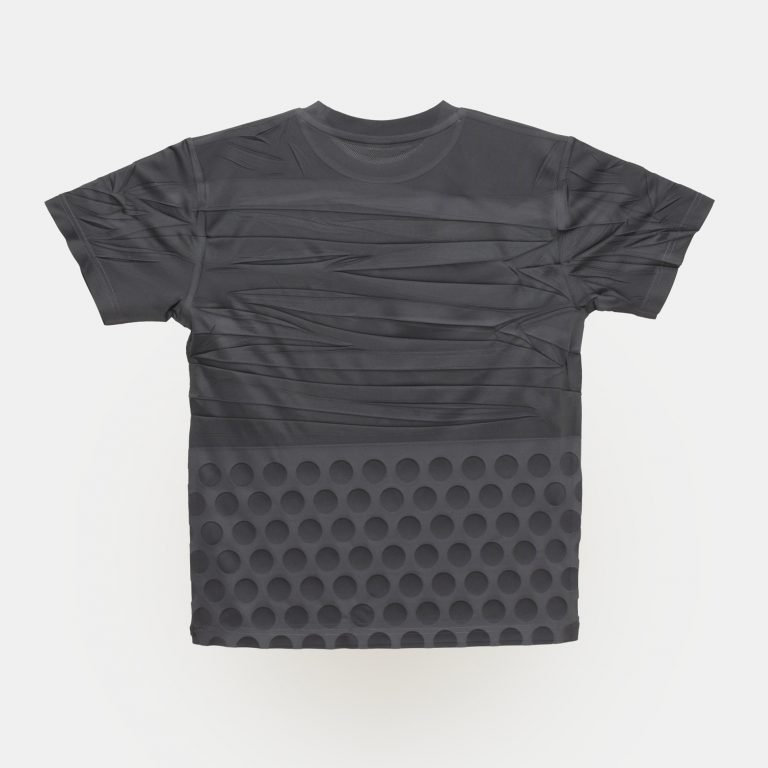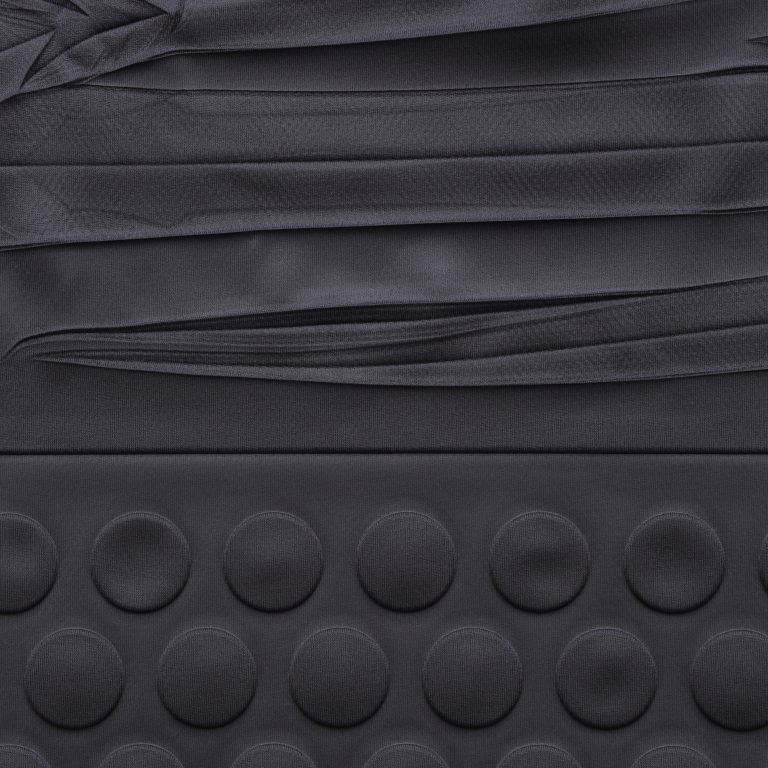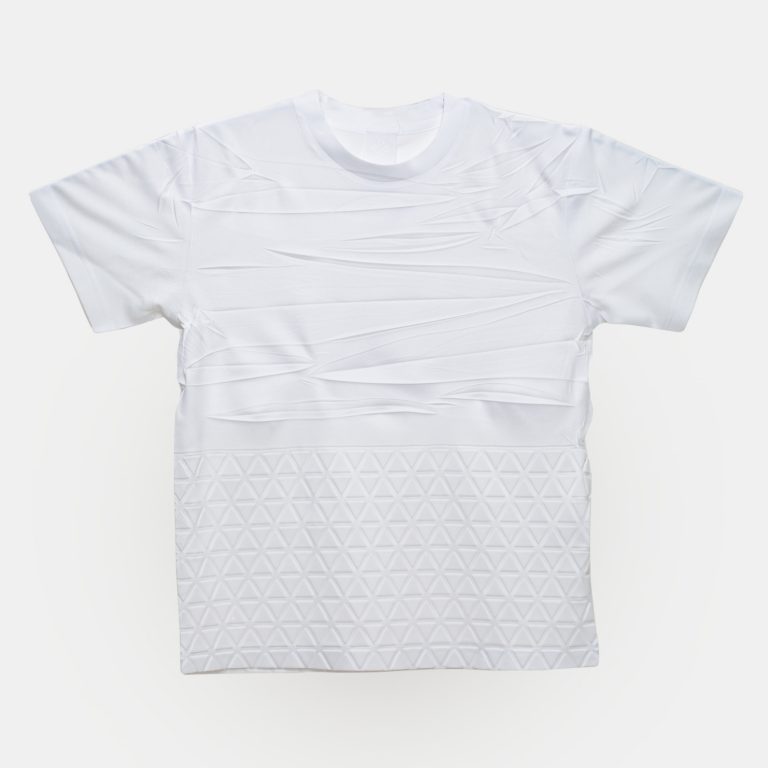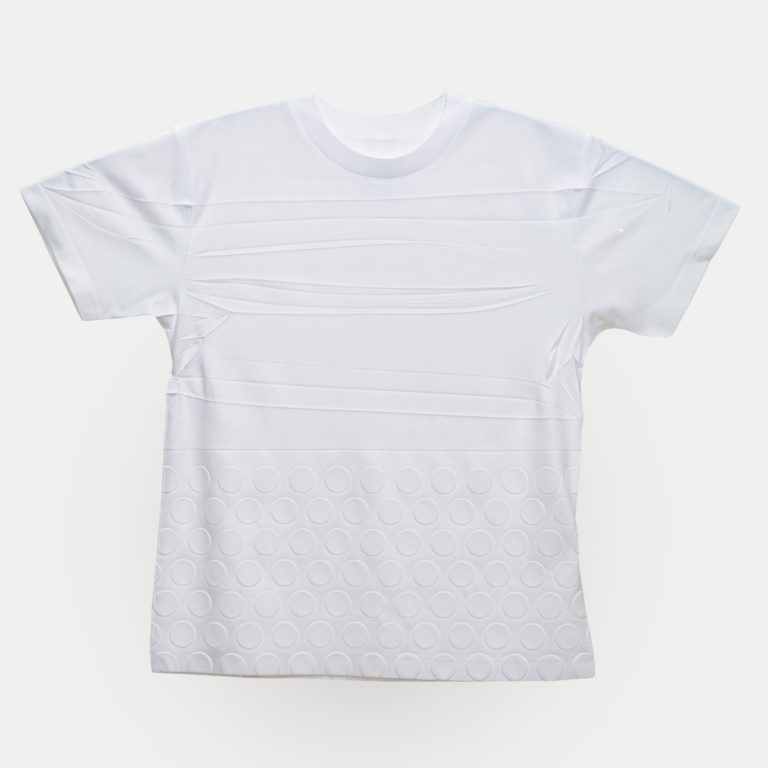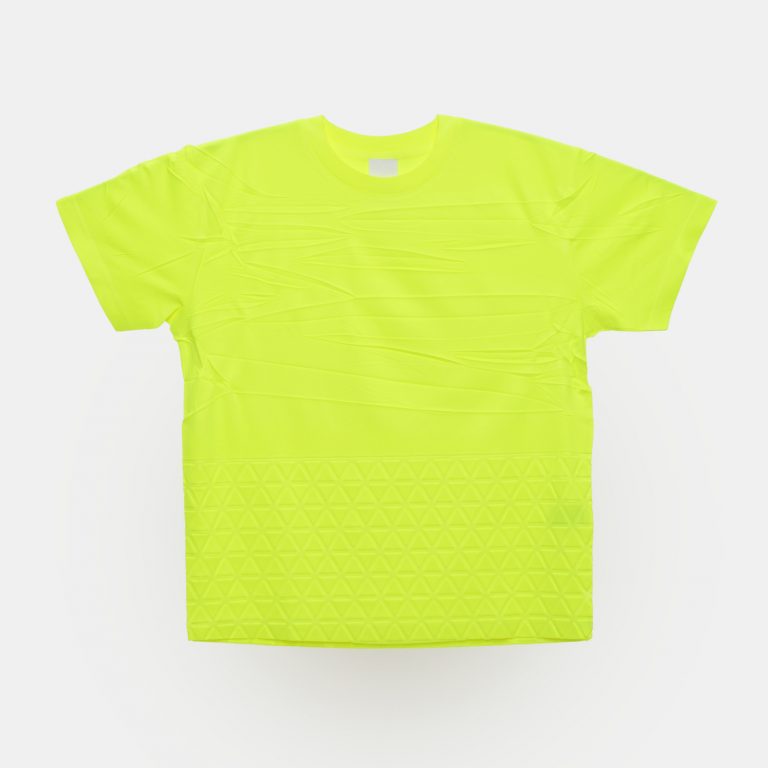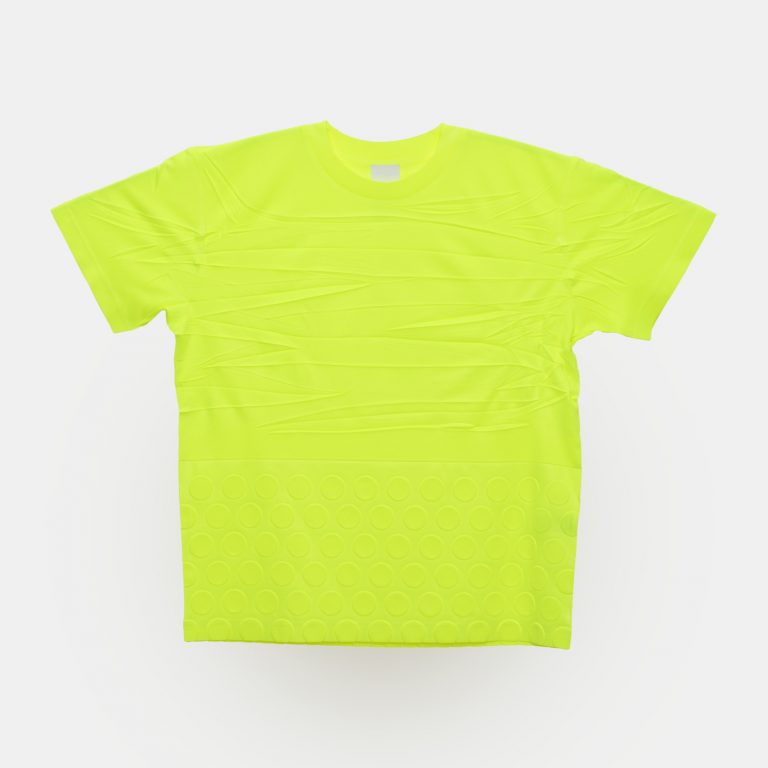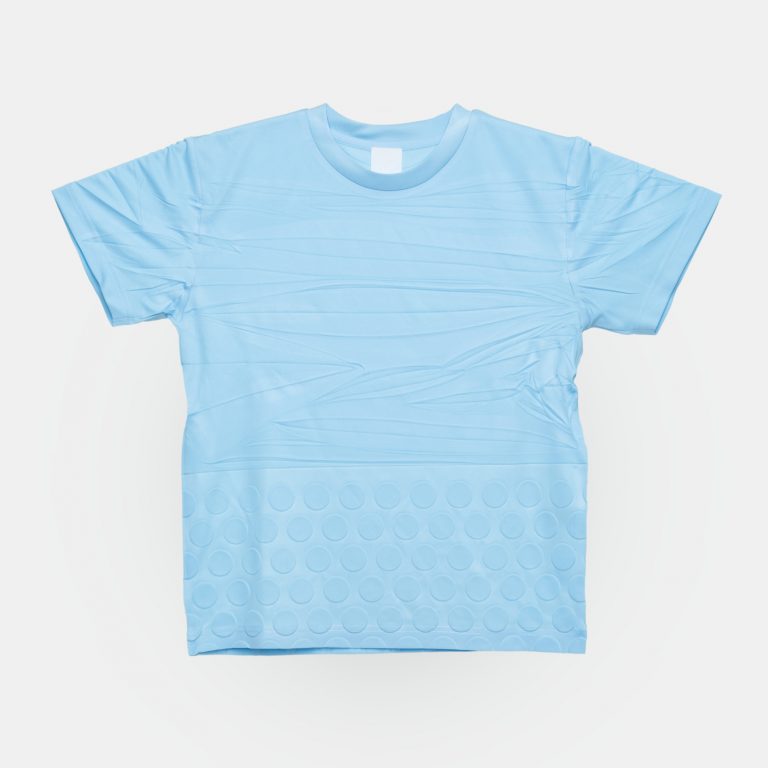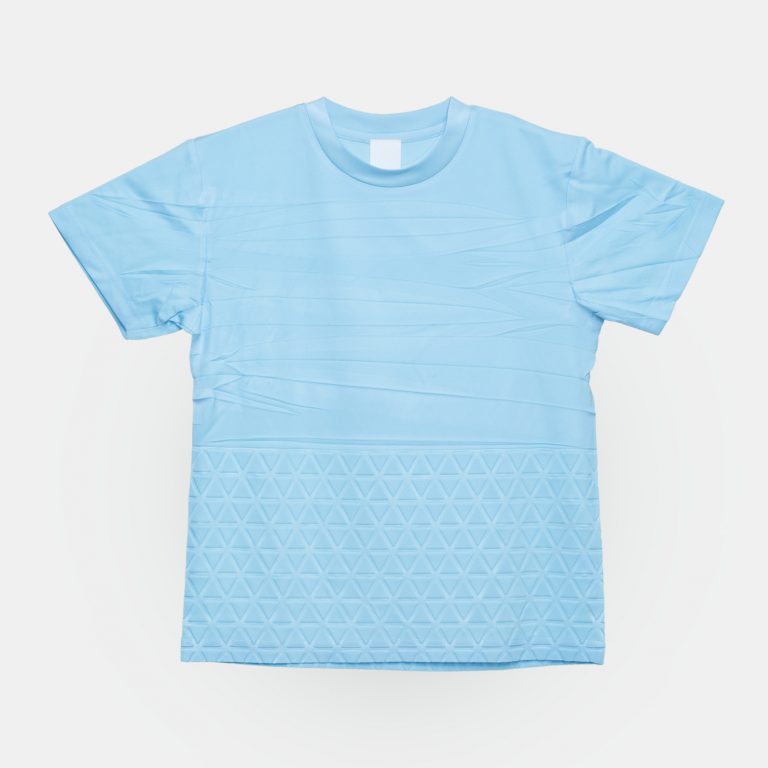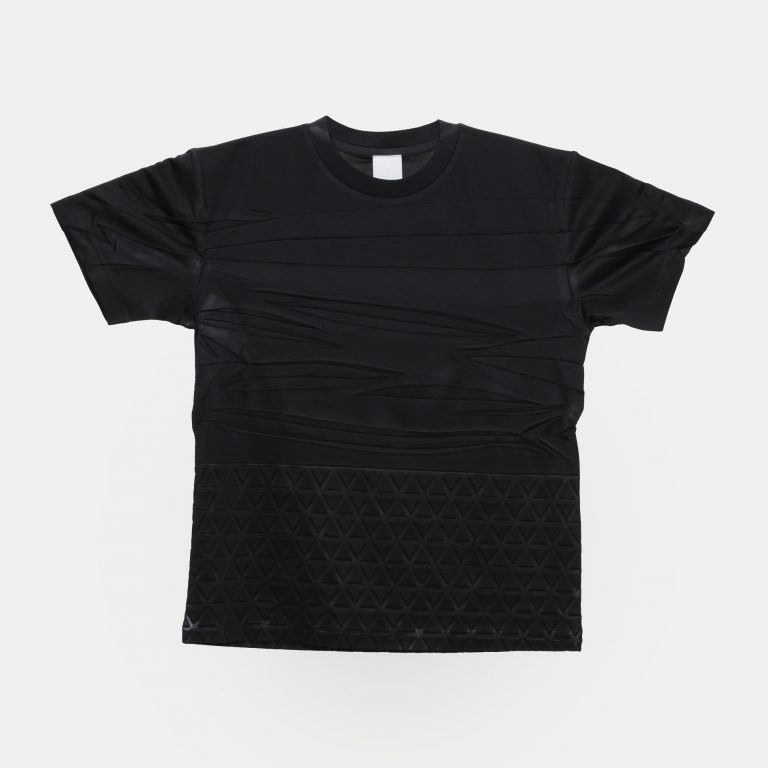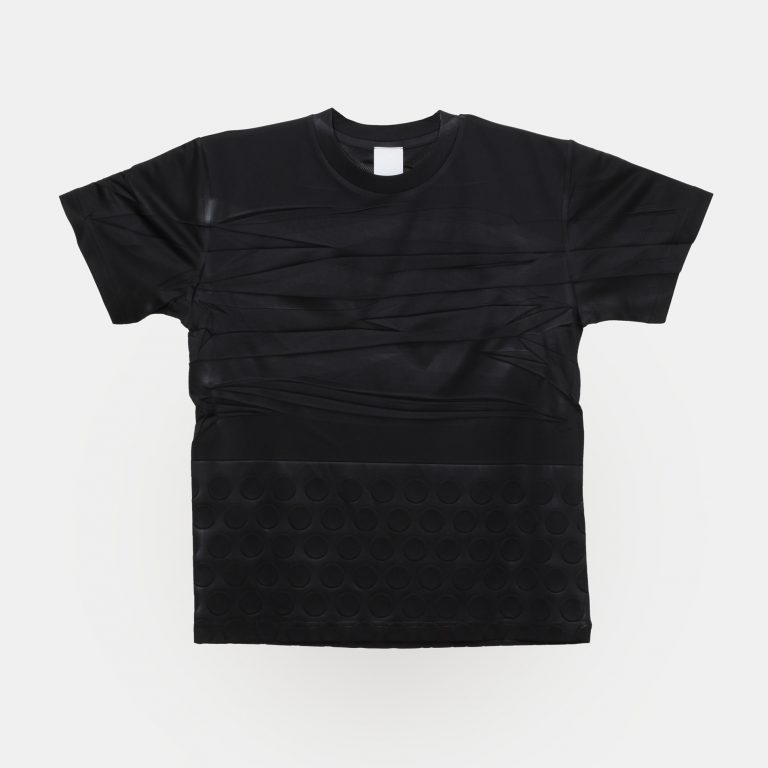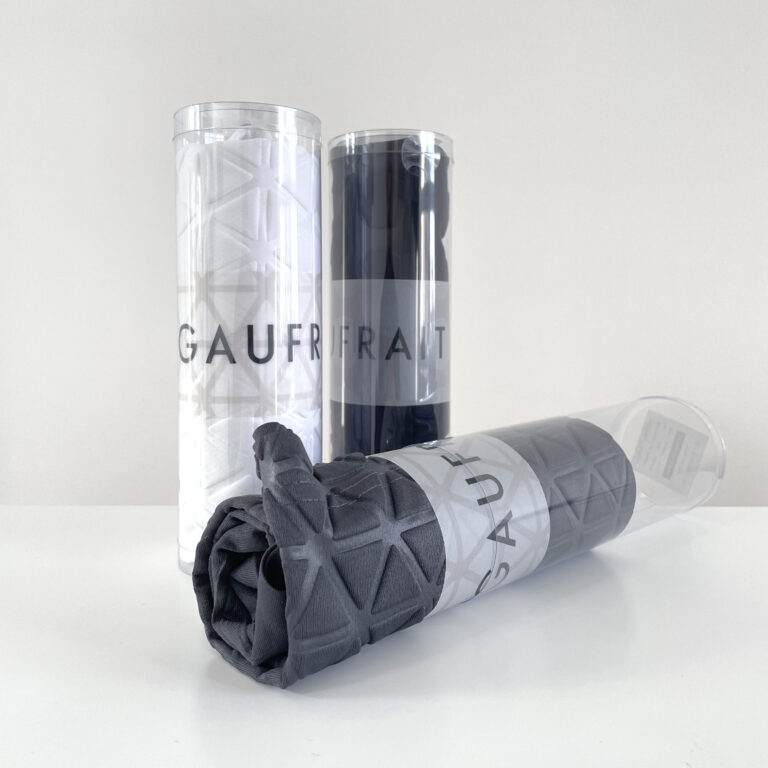 Crew neck t-shirt with standard shirt sleeves.
This fabric is double-face with plain jersey on surface and mesh on back-side.
The upper part is wrinkled and the hem is embossed.
After the garment is assembled, it undergoes an embossing process, so the front and back have a reverse texture pattern. This gives the front and back of the garment​ ​a​​ ​slightly different​ ​color.
The collar appears on the back because of the pressing process. Please consider this a characteristic of the garment.