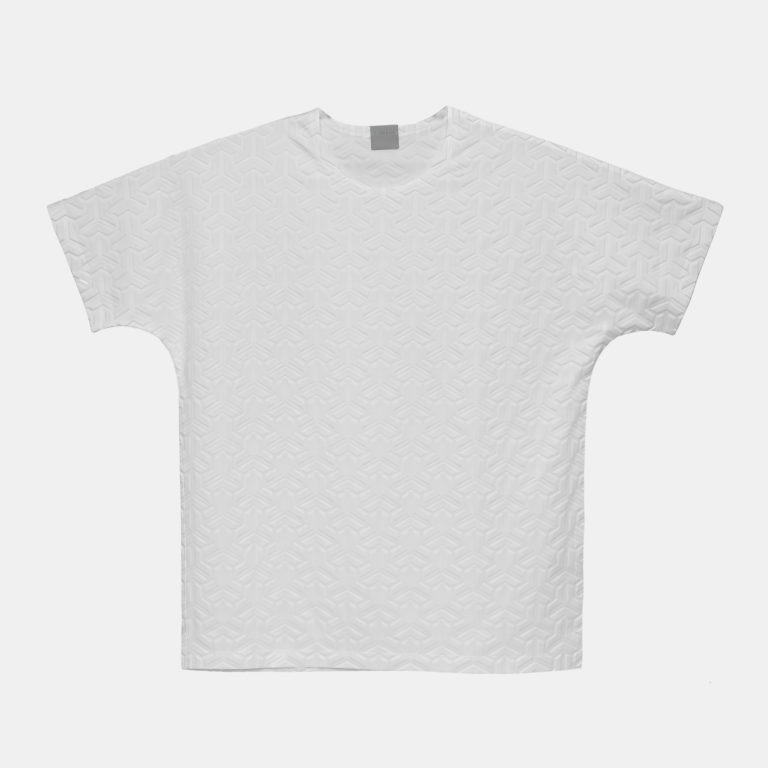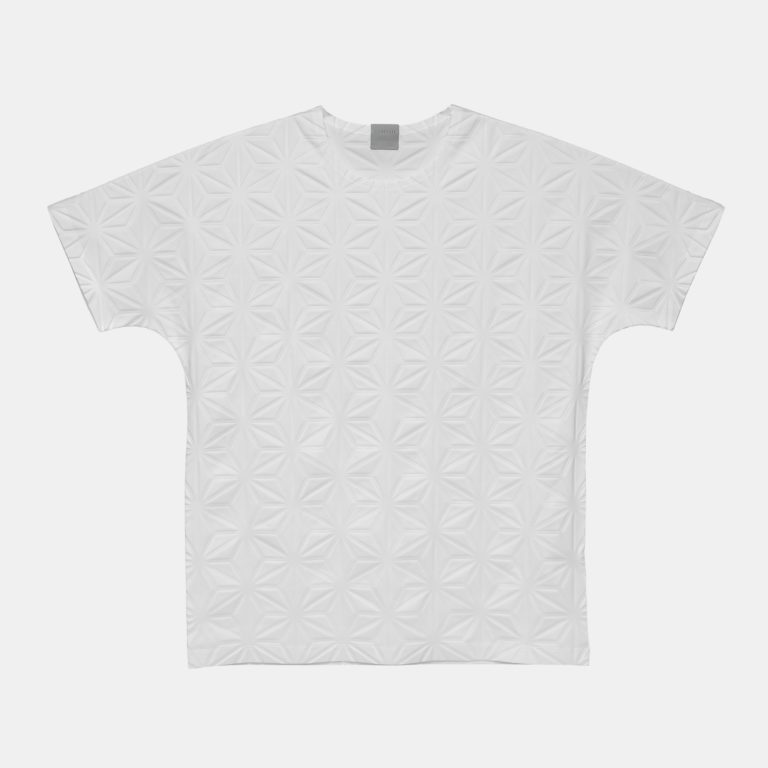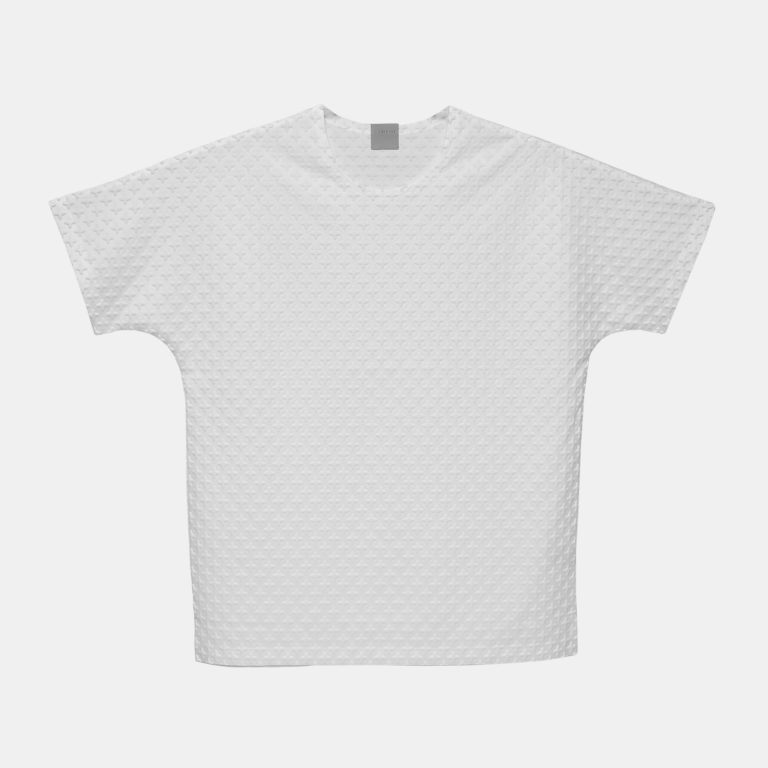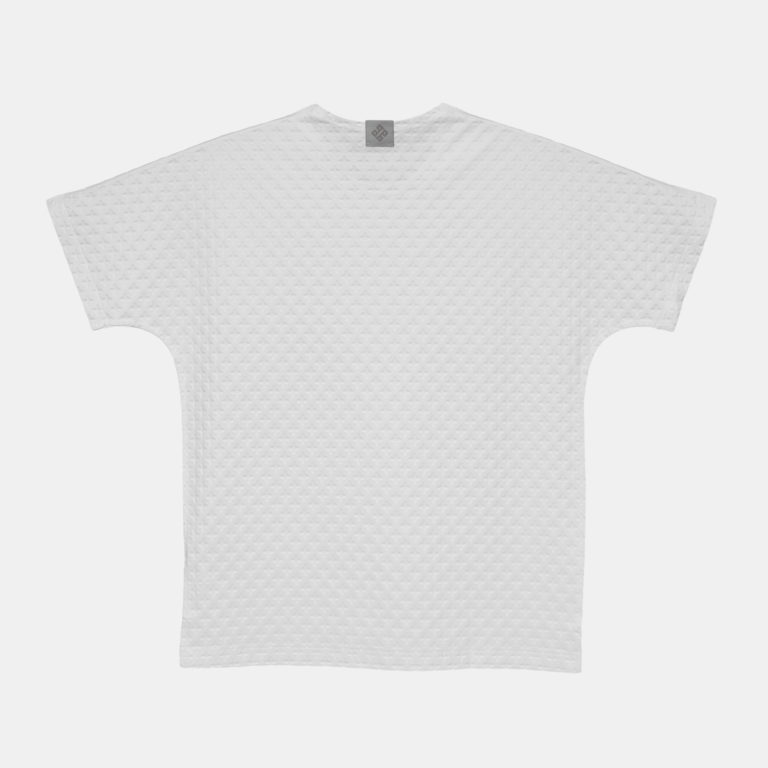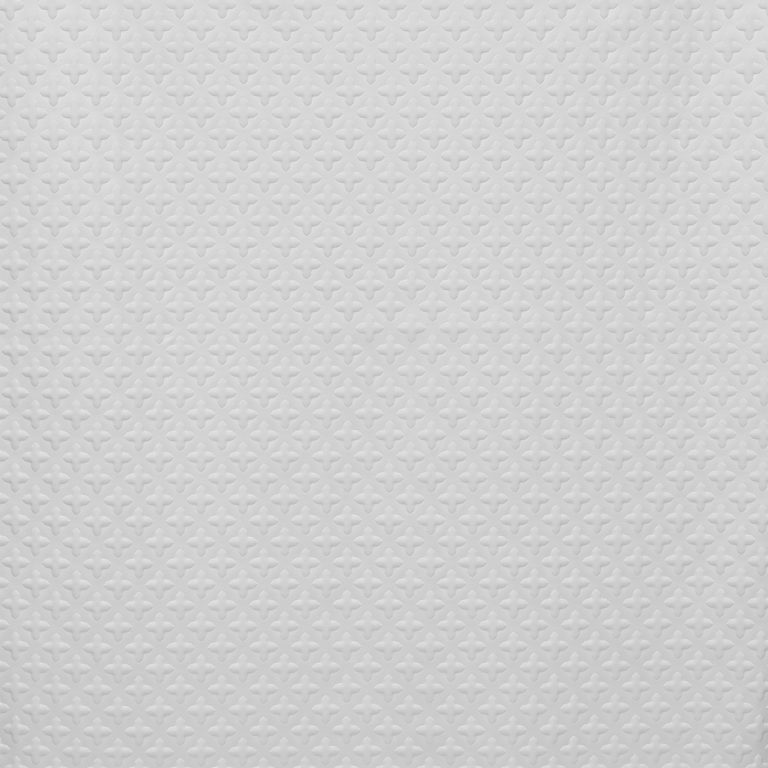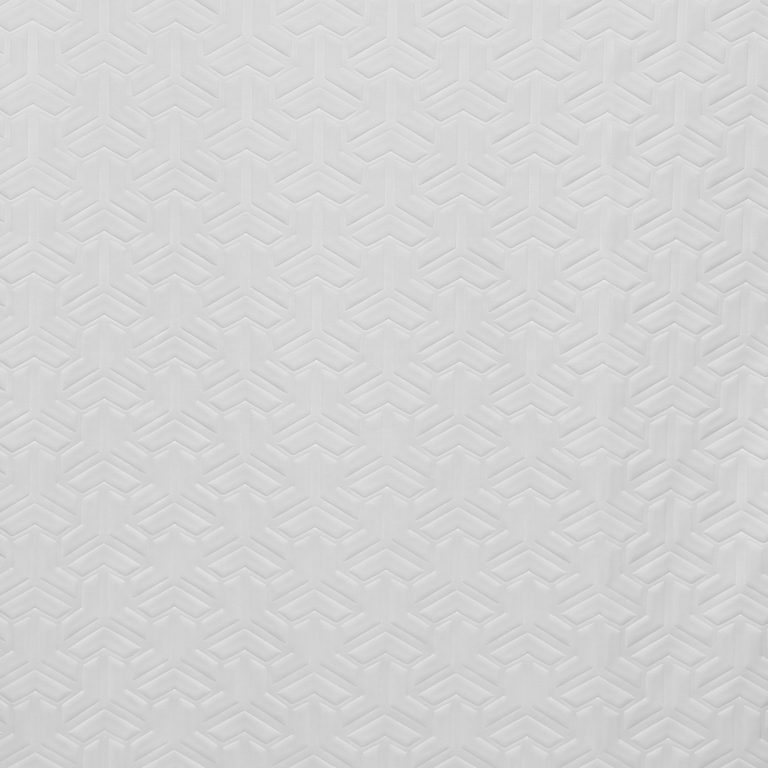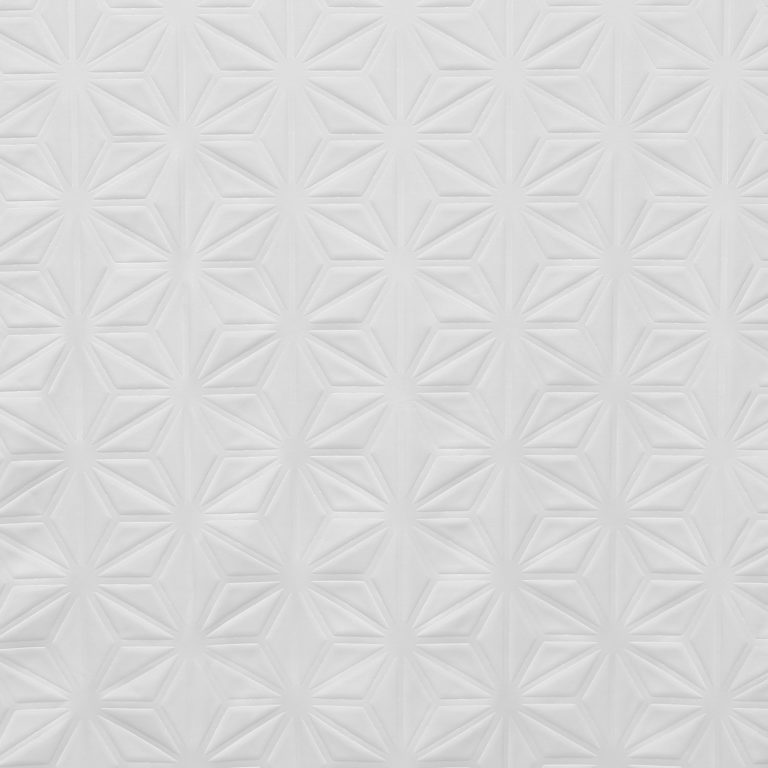 Crew neck Kimono-sleeves t-shirt.

Recycled polyester material developed by Teijin.
The fabric is elegant and slightly shiny. It works well both as a casual outfit and a suits jacket. The neck line is single folded which gives a sharp and minimalistic look.

The embossing process is done after the garment has been assembled. This is why the front and back have a reverse texture pattern. 

You can wear this garment oversized or fitted to your taste.