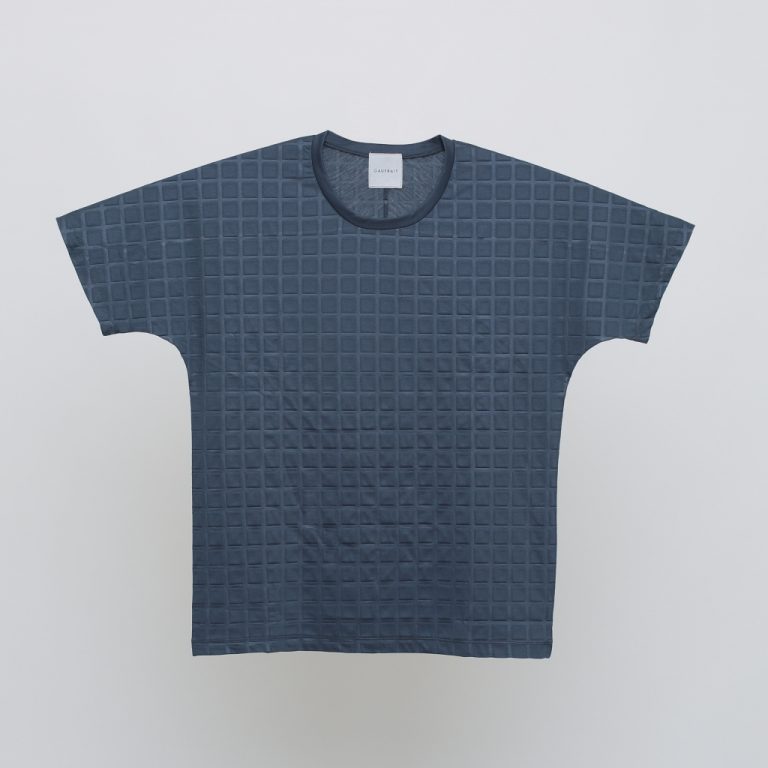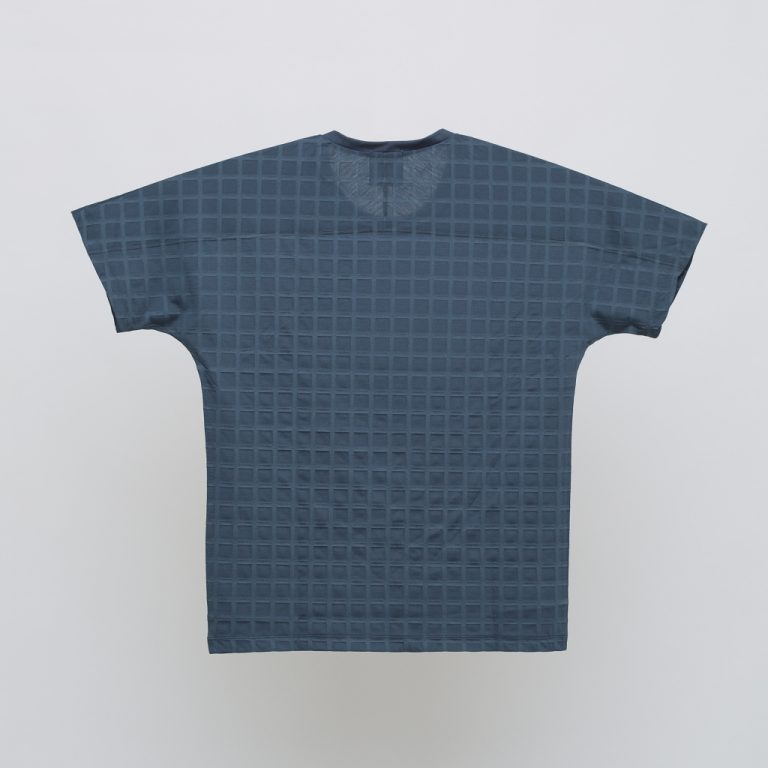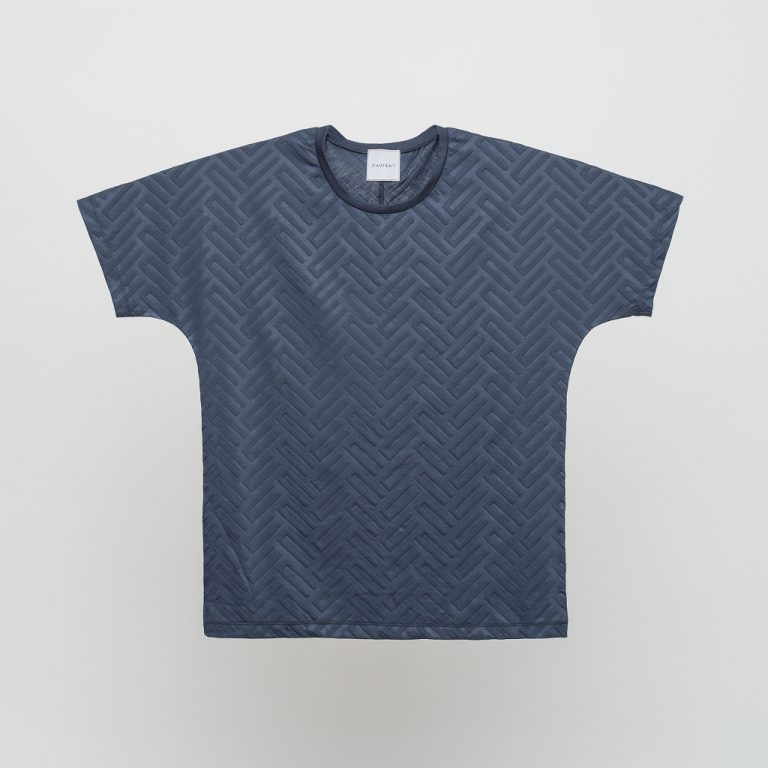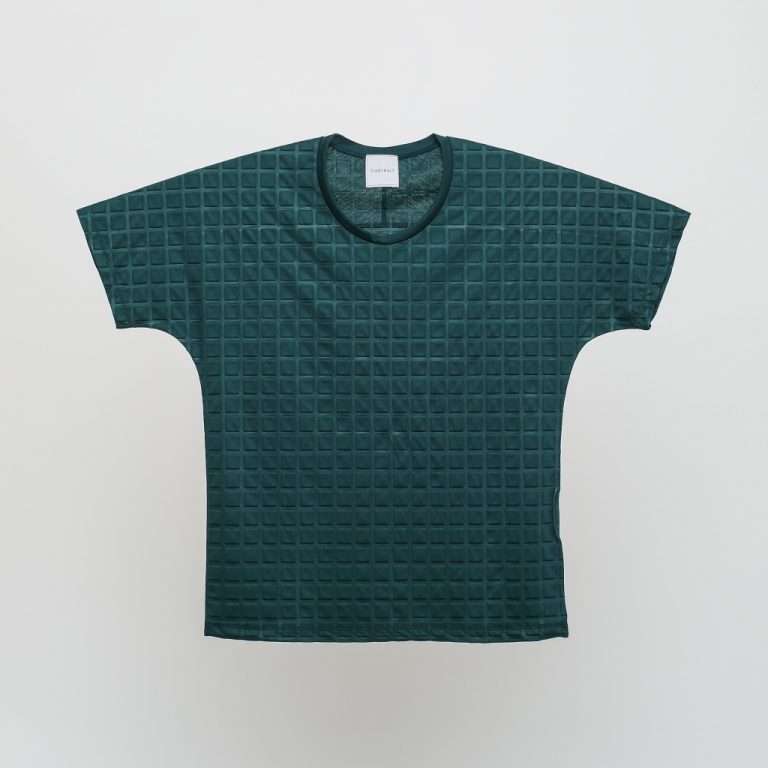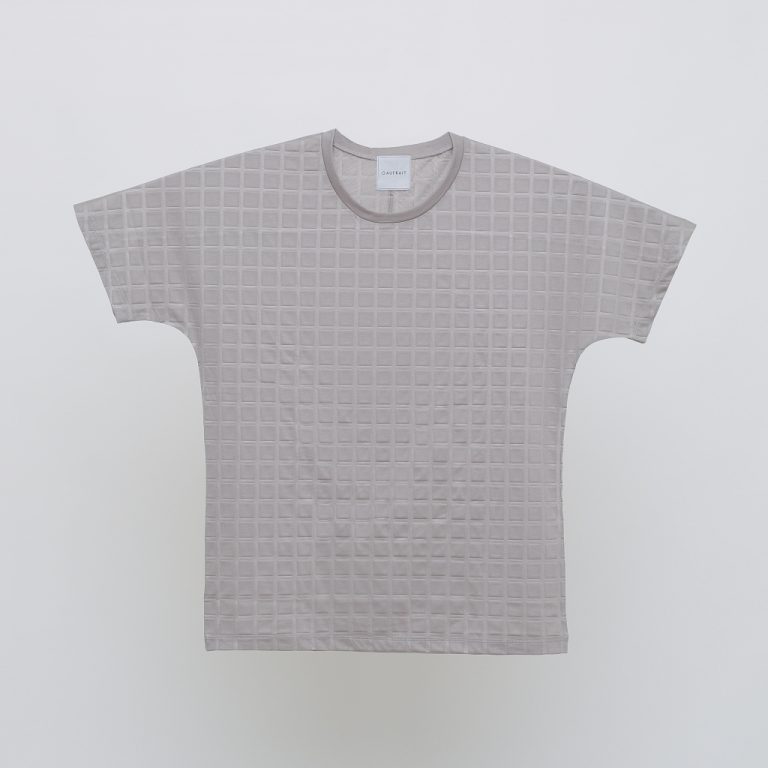 Kimono​ ​sleeve​ ​t-shirt. This item is knit with a high gauge poly-rayon mixed yarn, which gives it a very light​ ​and​ ​smooth​ ​feel.
After the garment is assembled, it undergoes an embossing process, so the front and back have a reverse texture pattern.
This gives the front and back of the garment​ ​a​ ​slightly​ ​different​ ​color.
We have moved the shoulder seam towards the back yoke, so that there is no stress​ ​on​ ​the​ ​stitch.
You​ ​can​ ​wear​ ​this​ ​garment​ ​oversized​ ​or​ ​fitted​ ​to​ ​your​ ​taste.