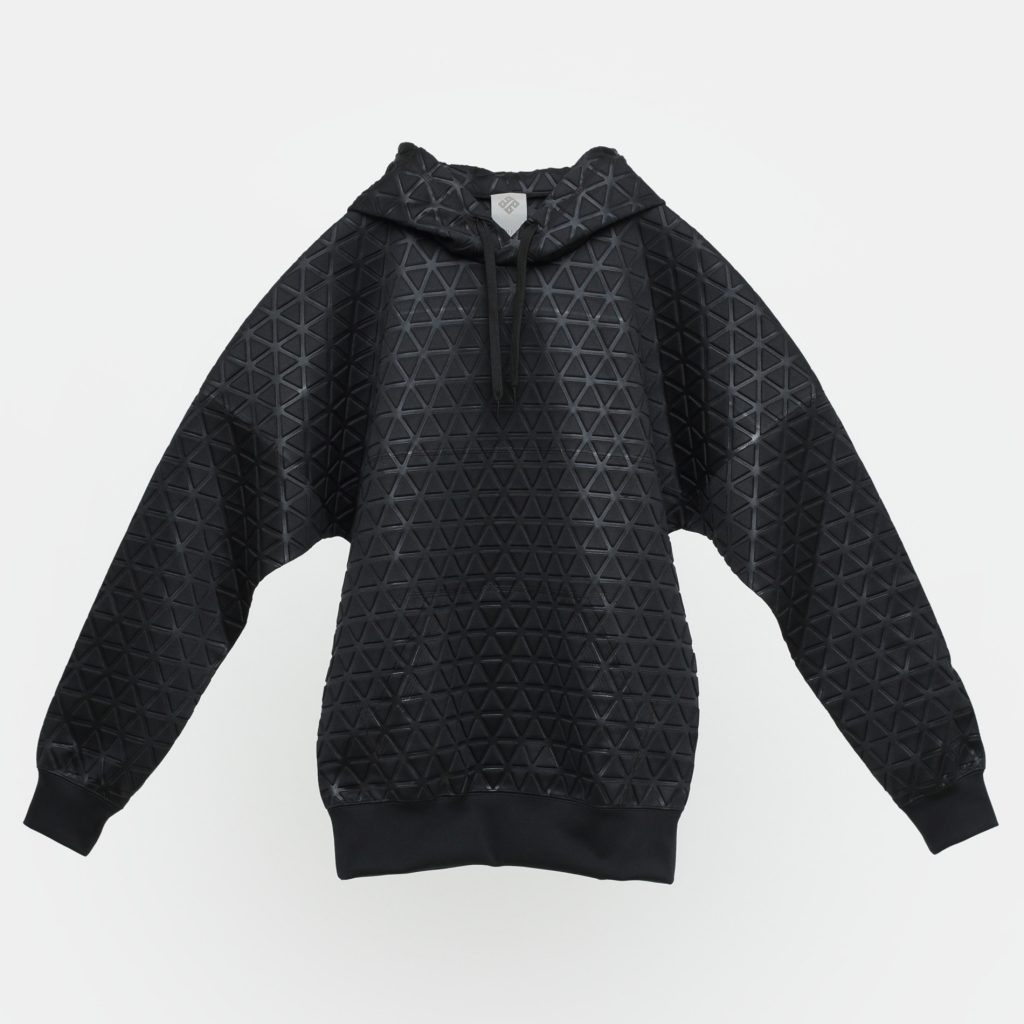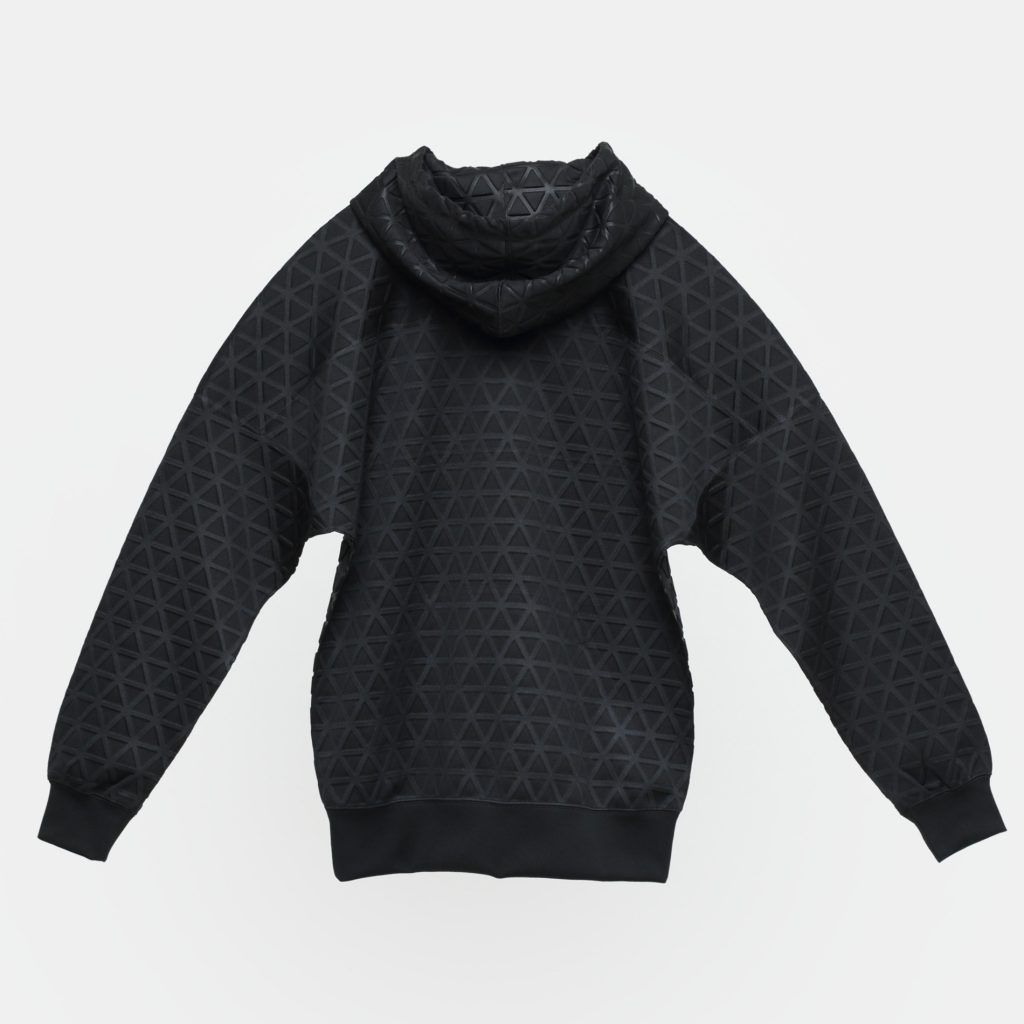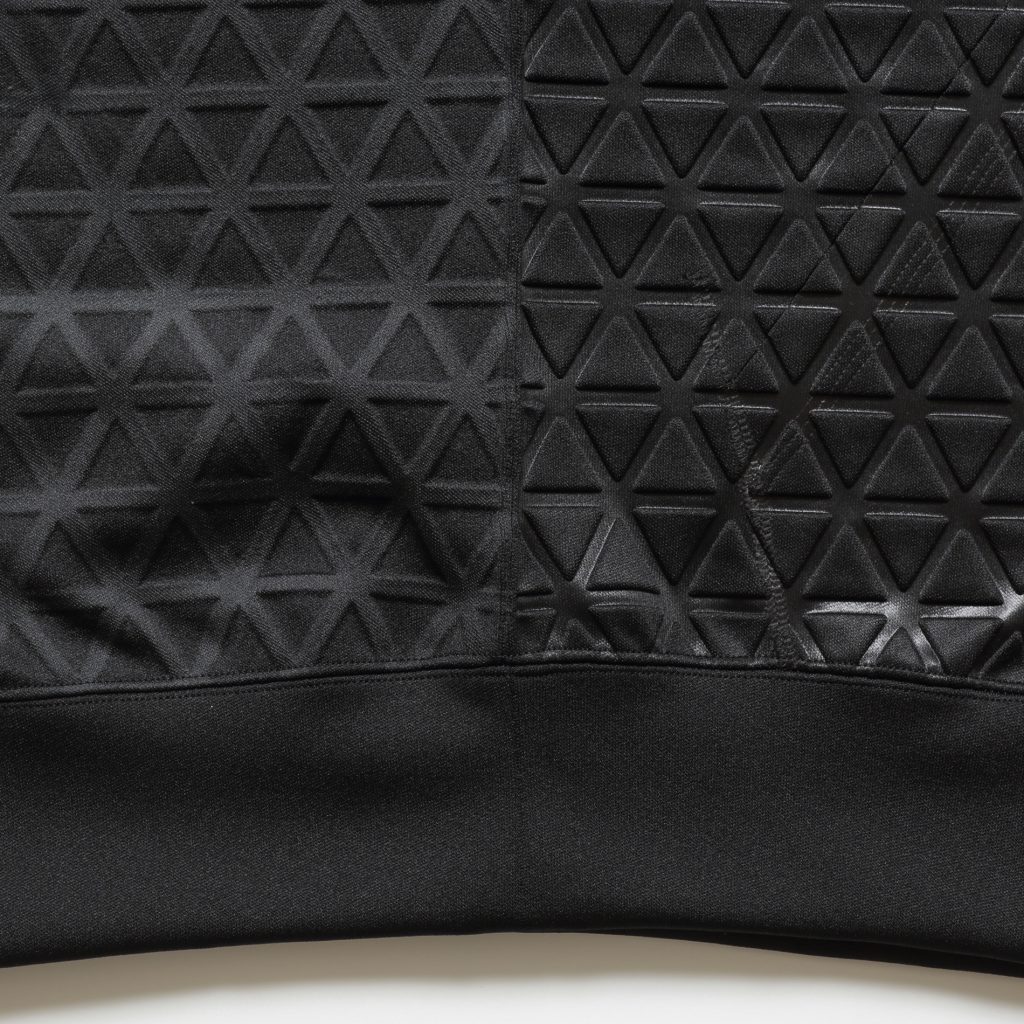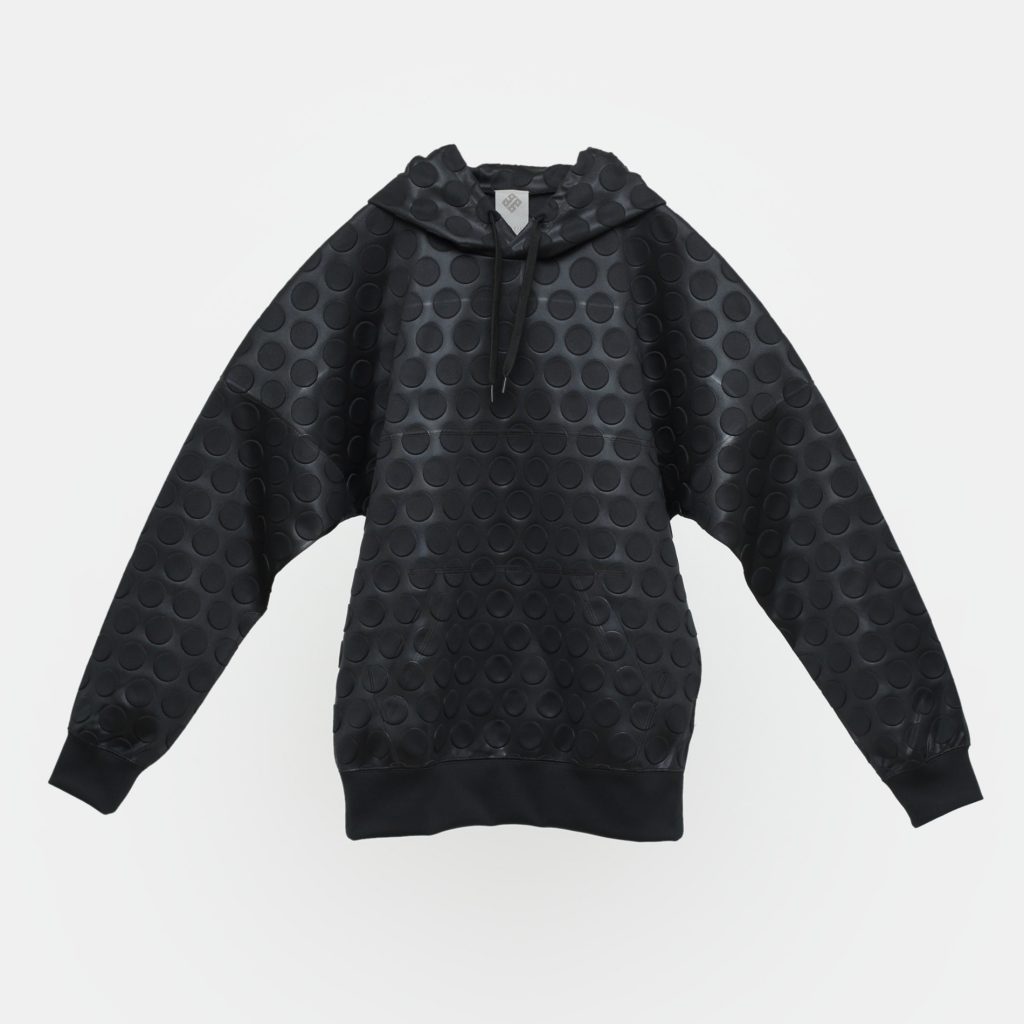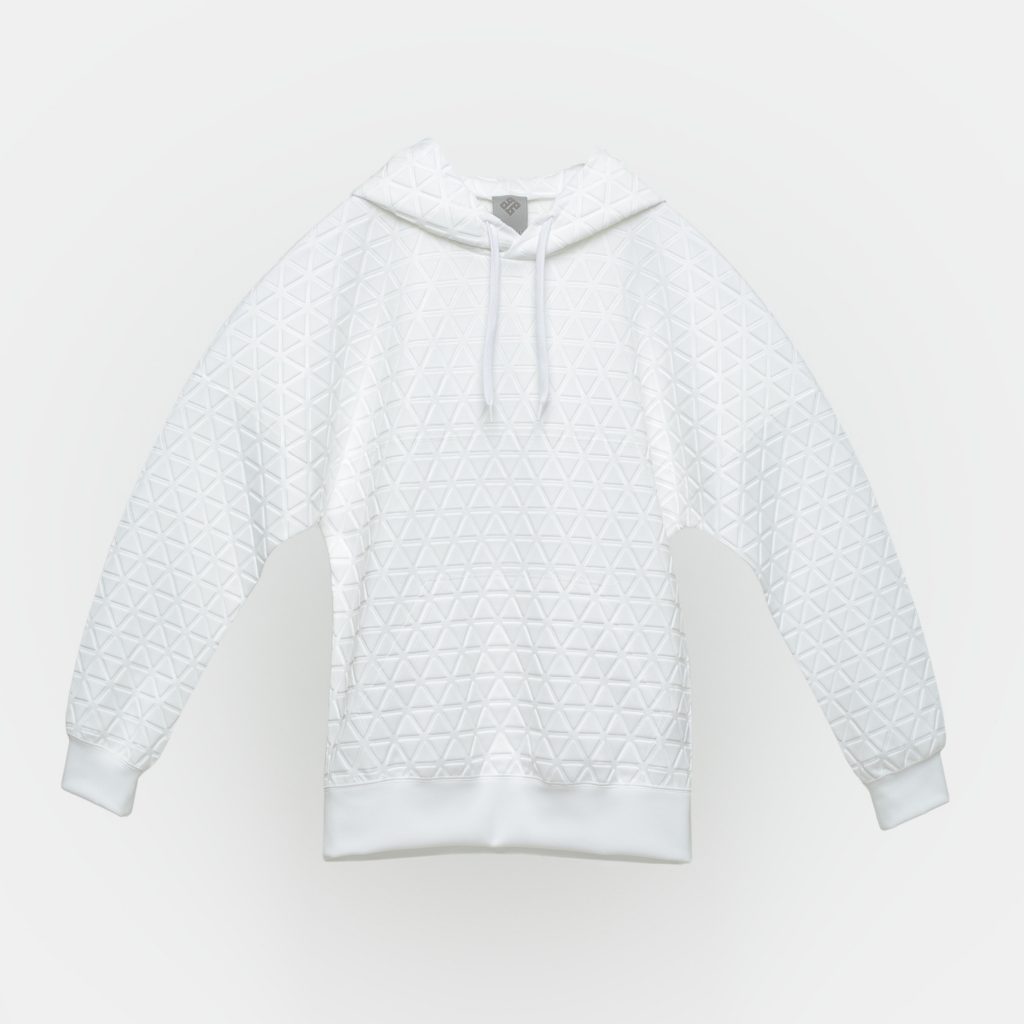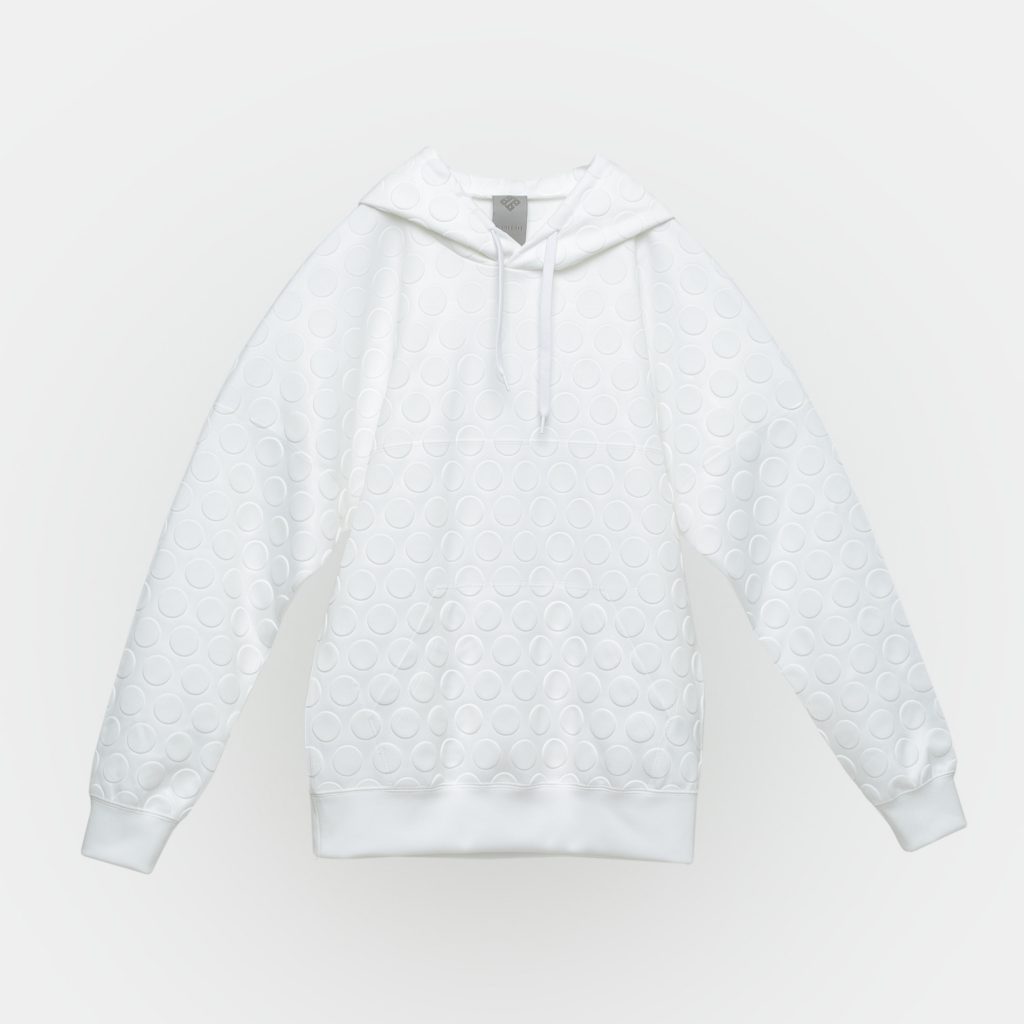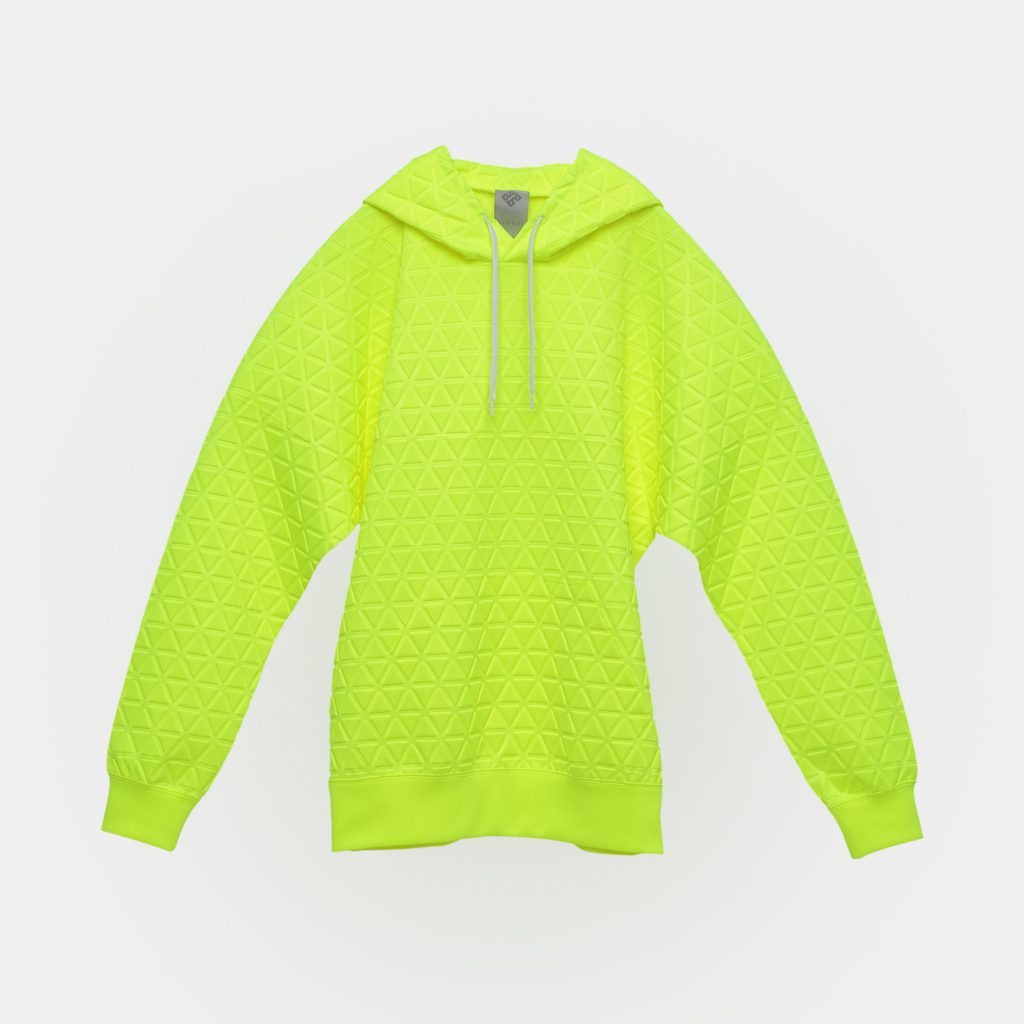 Pullover type hoodie.
The material is triple-knit which gives sufficient thickness but without too much density.
Once the sleeve and bodice are assembled, the garment undergoes an embossing process, so the front and back have a reverse texture pattern. This gives the front and back of the garment a slightly different color. The kangaroo pocket appears in the back because of the pressing process. Please consider this a characteristic of the garment.
You can wear this garment oversized or fitted to your taste.