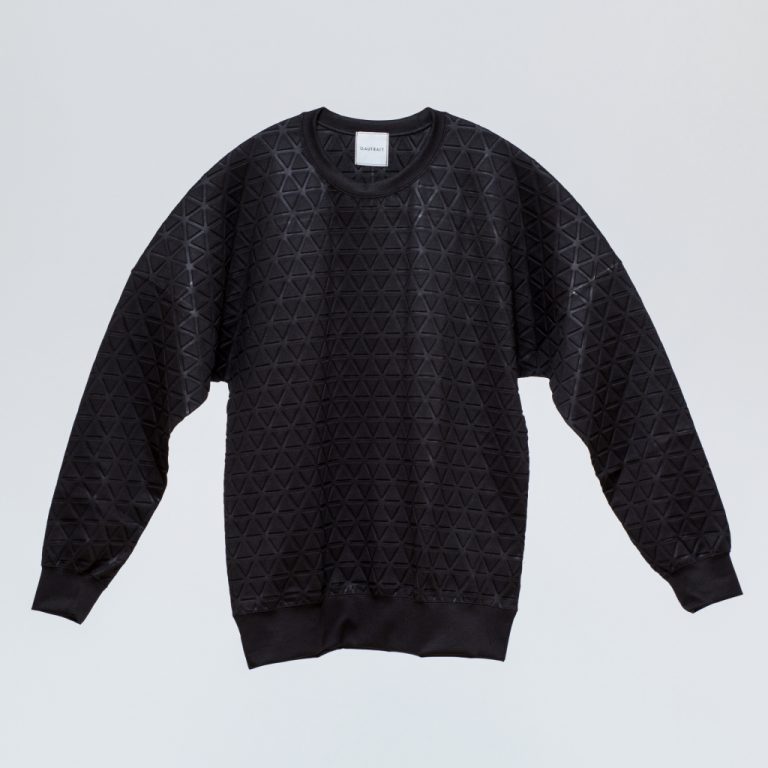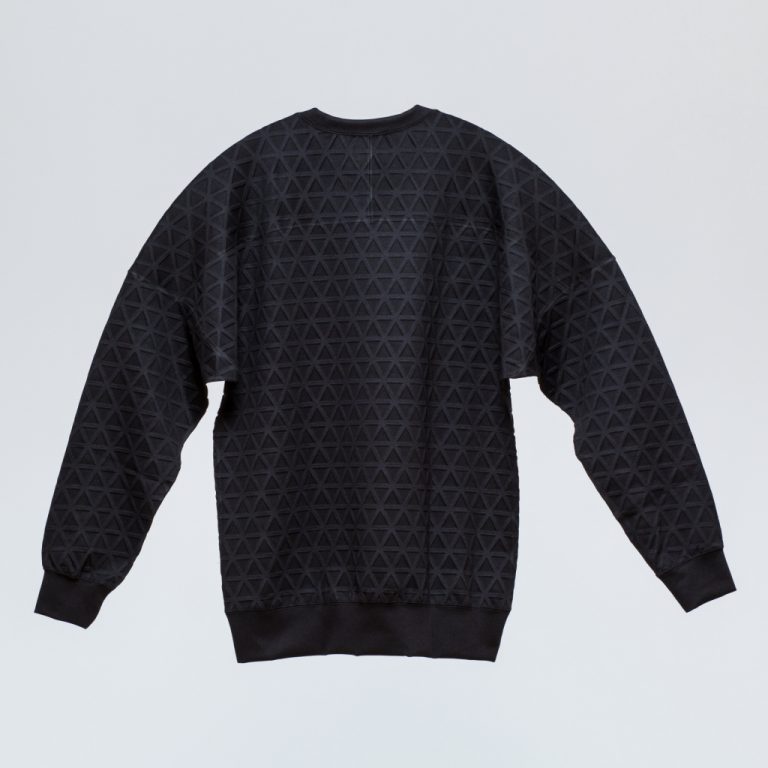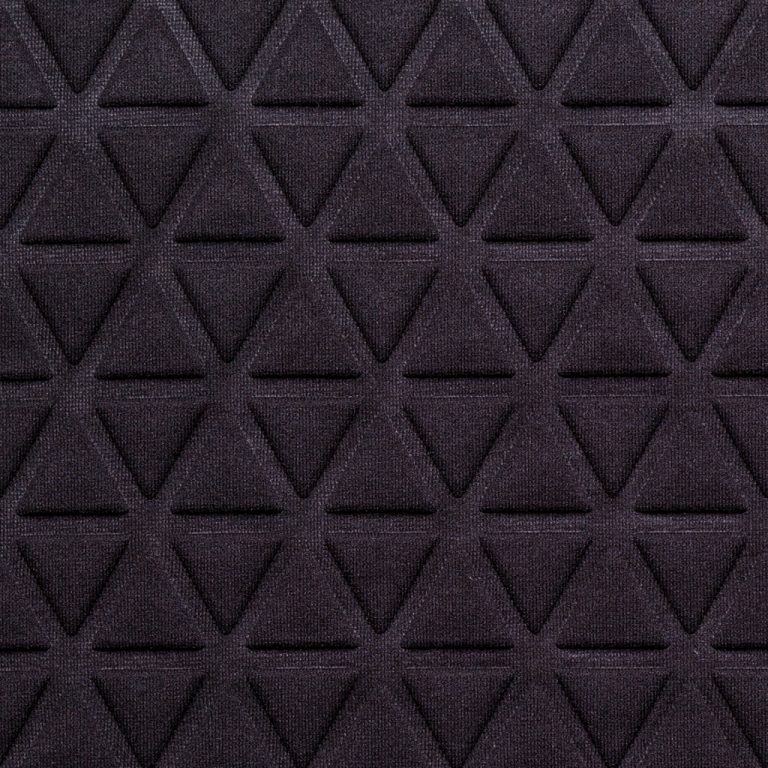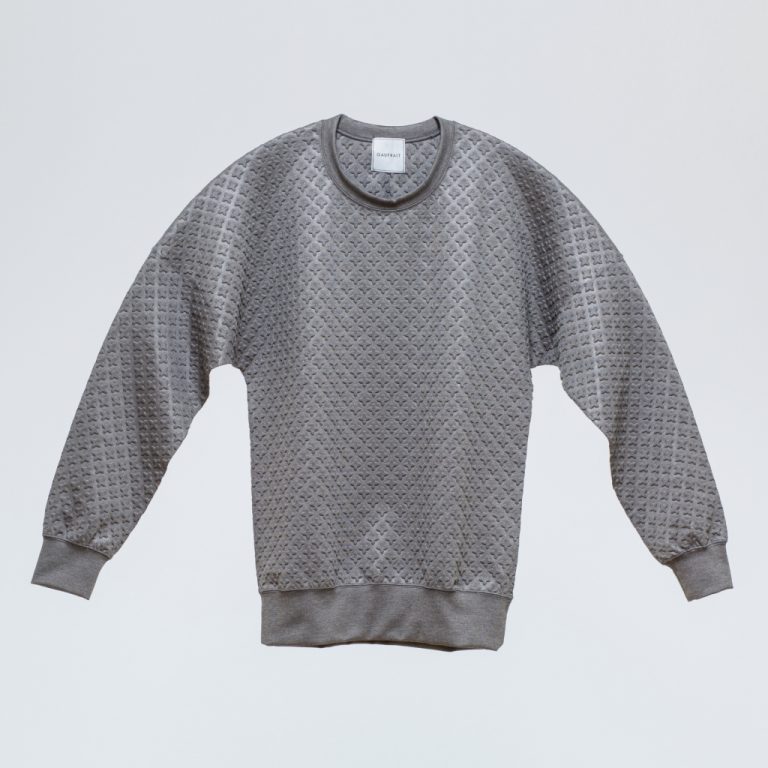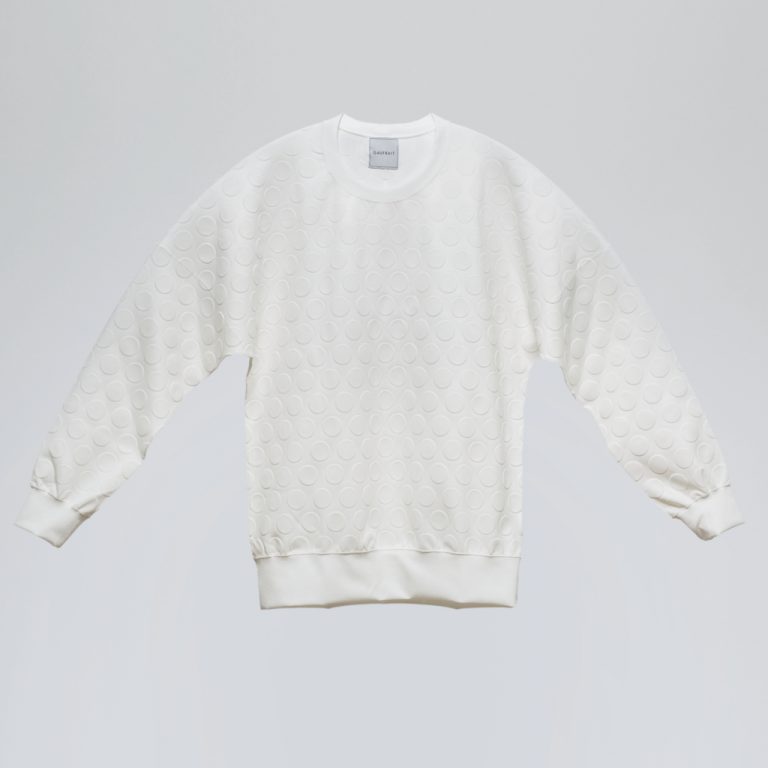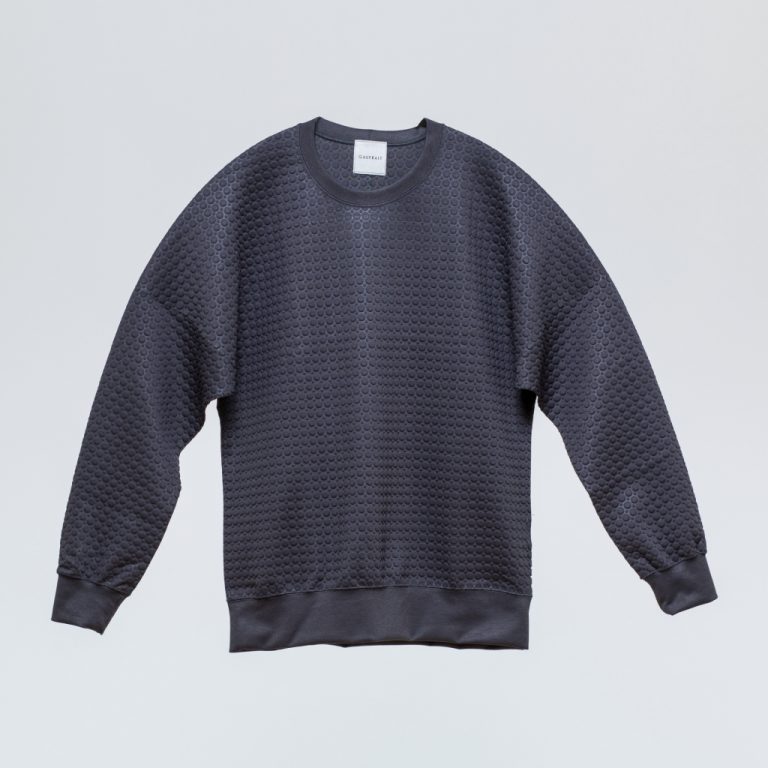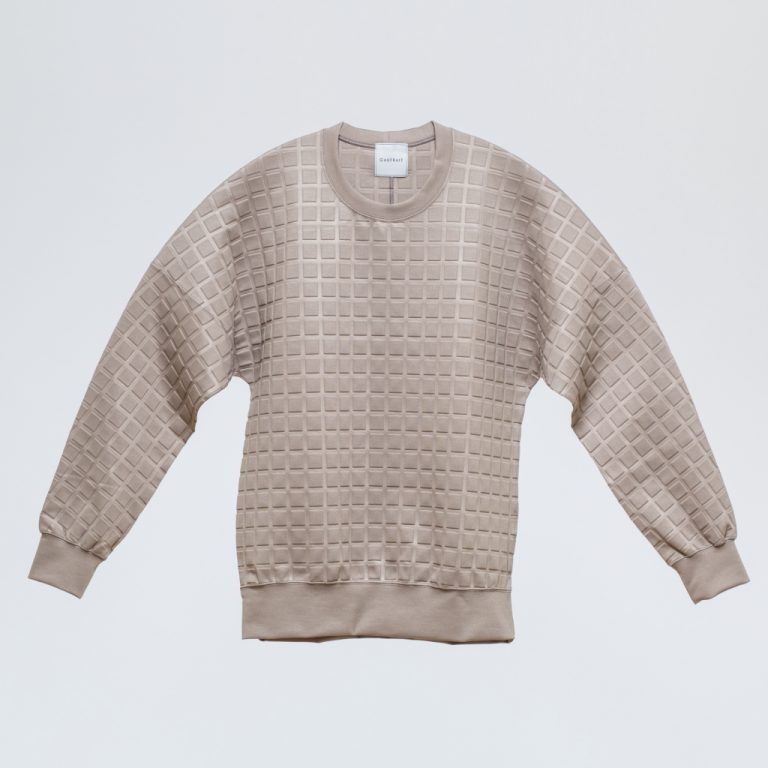 Drop-shoulder pullover.
The fabric has a soft hand and is stretchy, thanks to its polyester-based rayon-polyurethane blend fibers.
Once the sleeve and bodice are assembled, the garment undergoes an embossing process, so the front and back have a reverse texture pattern.
This gives the front and back of the garment a slightly different color.
You can only get this kind of unique finish by doing the embossing partway through the manufacturing process.
You can wear this garment oversized or fitted to your taste.