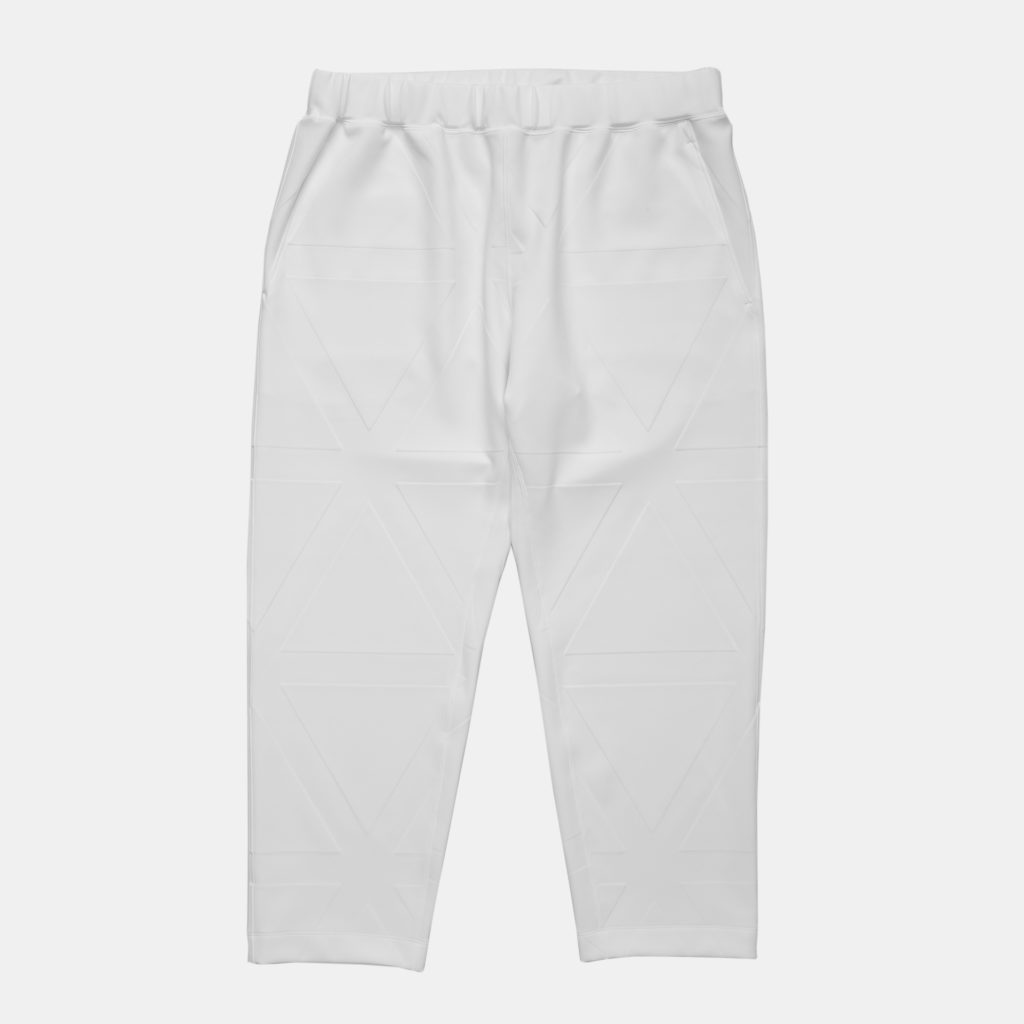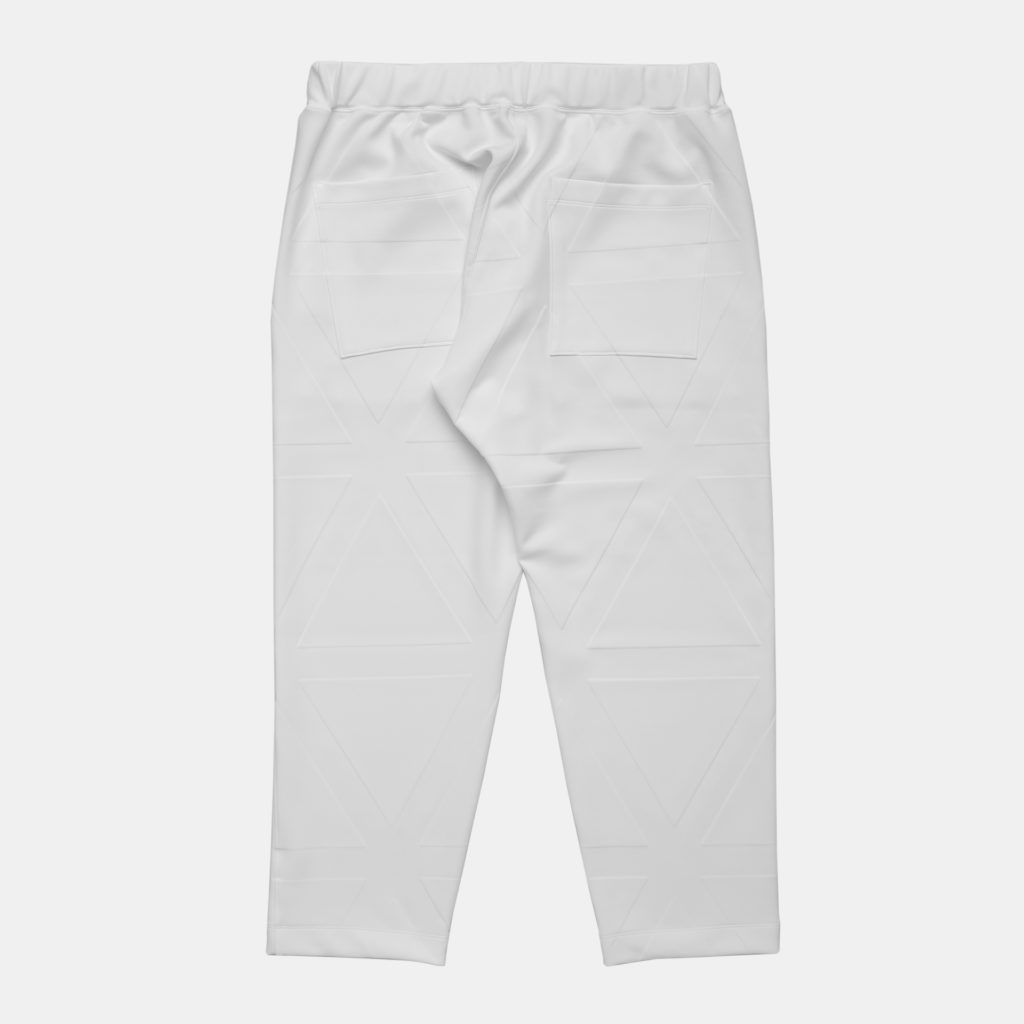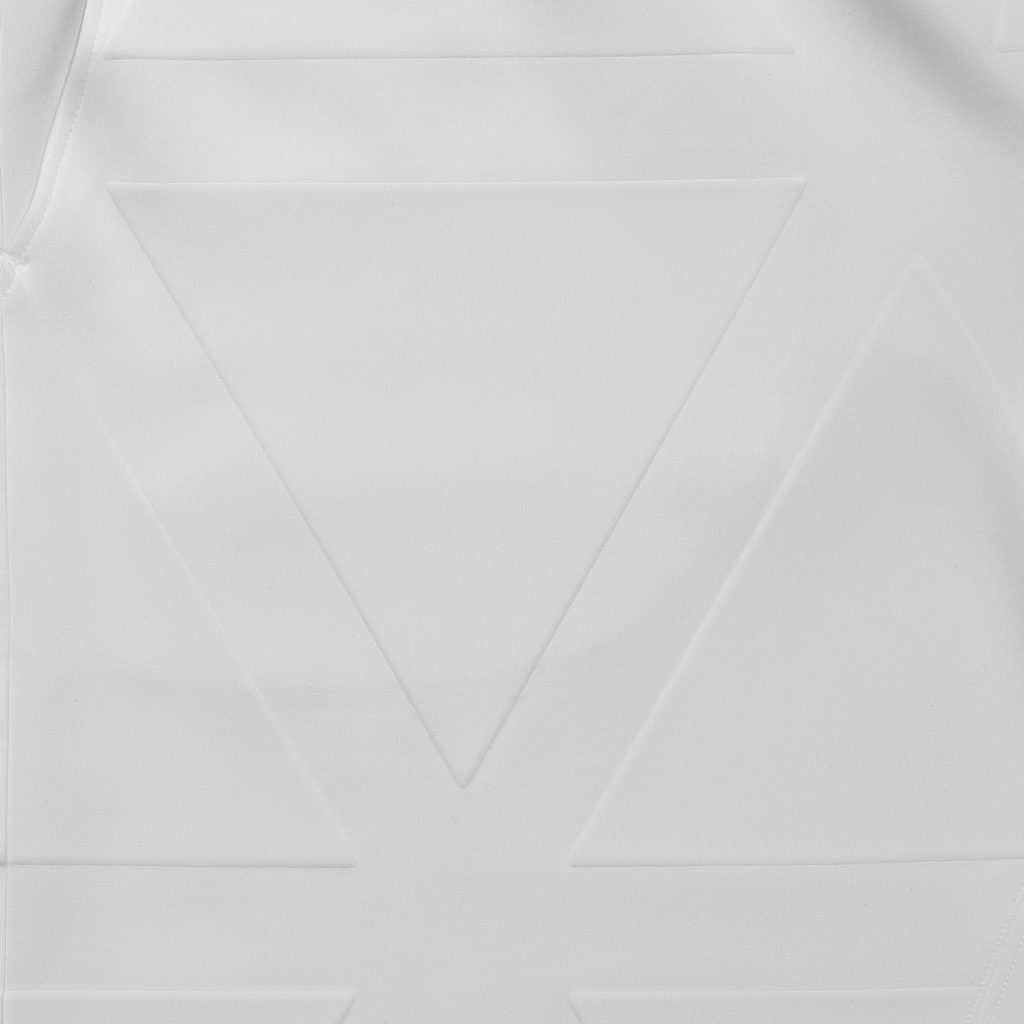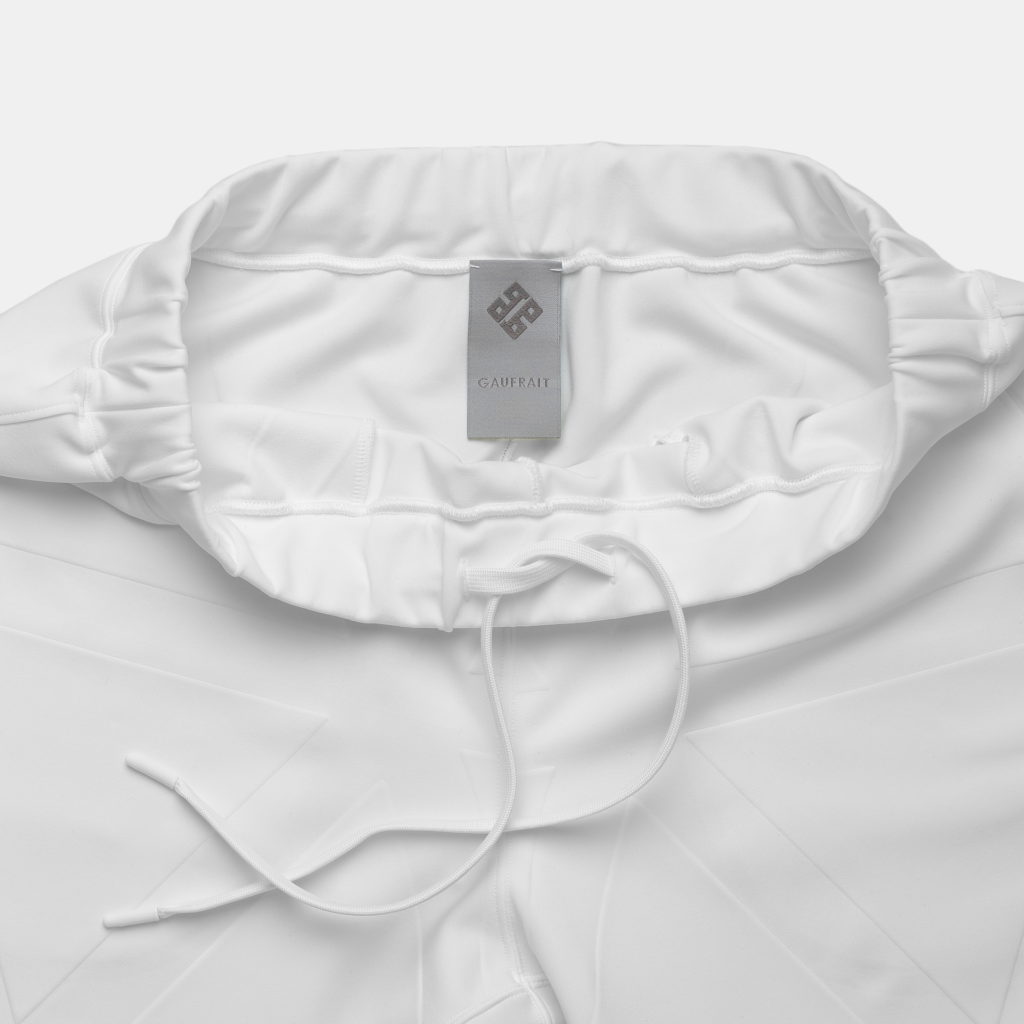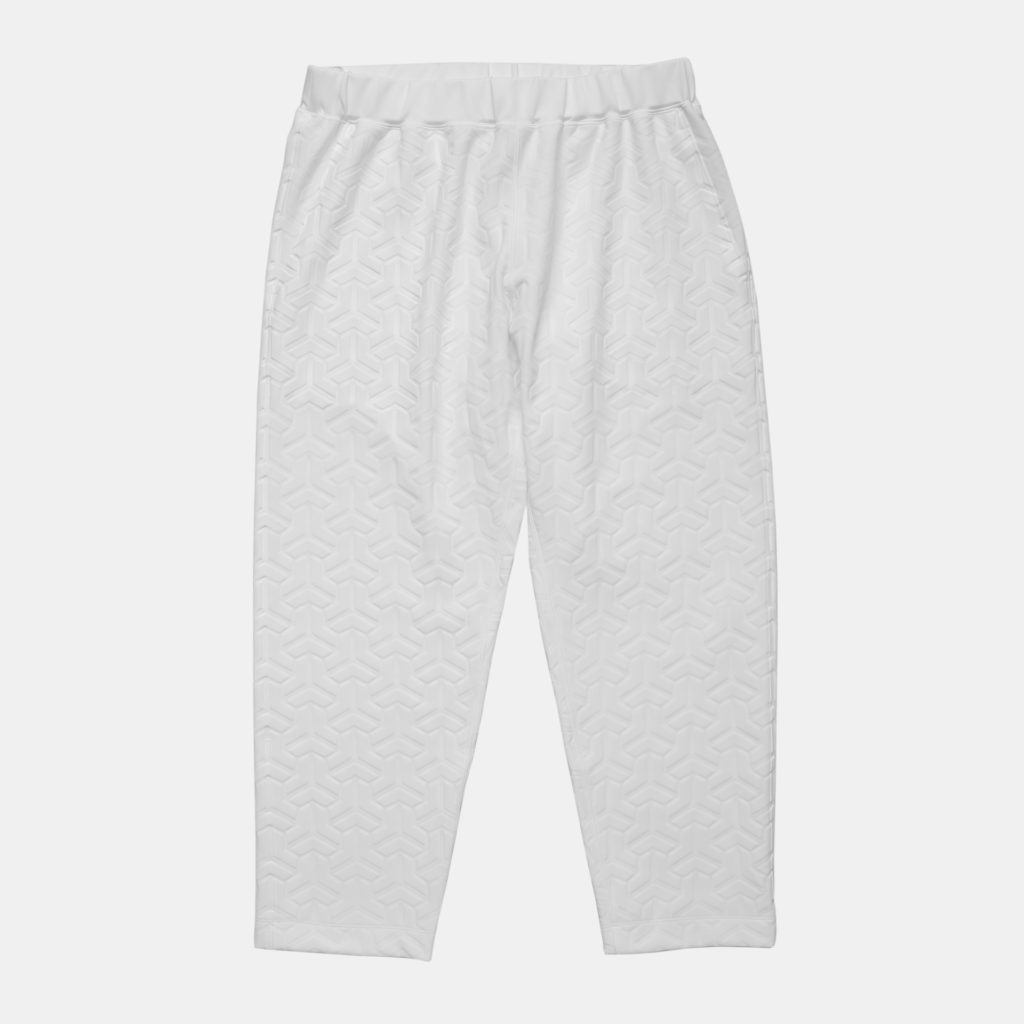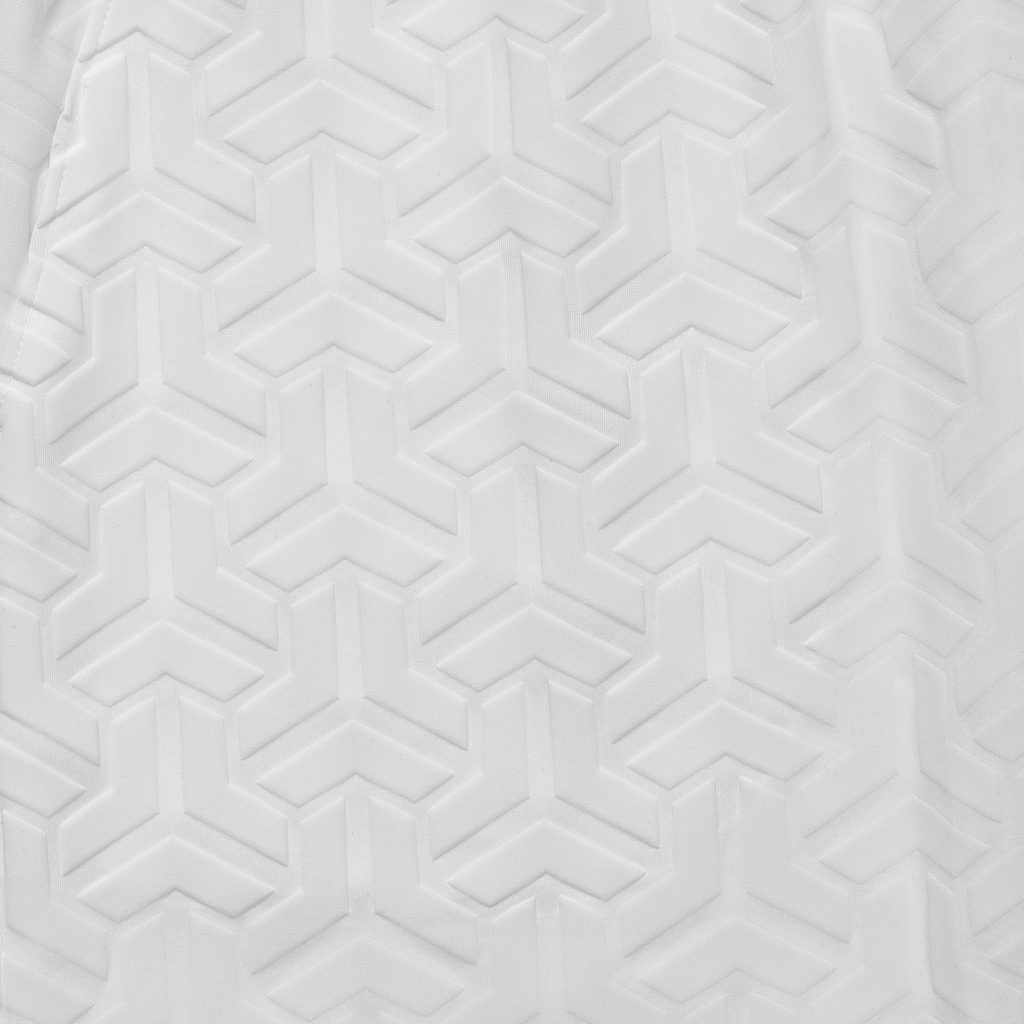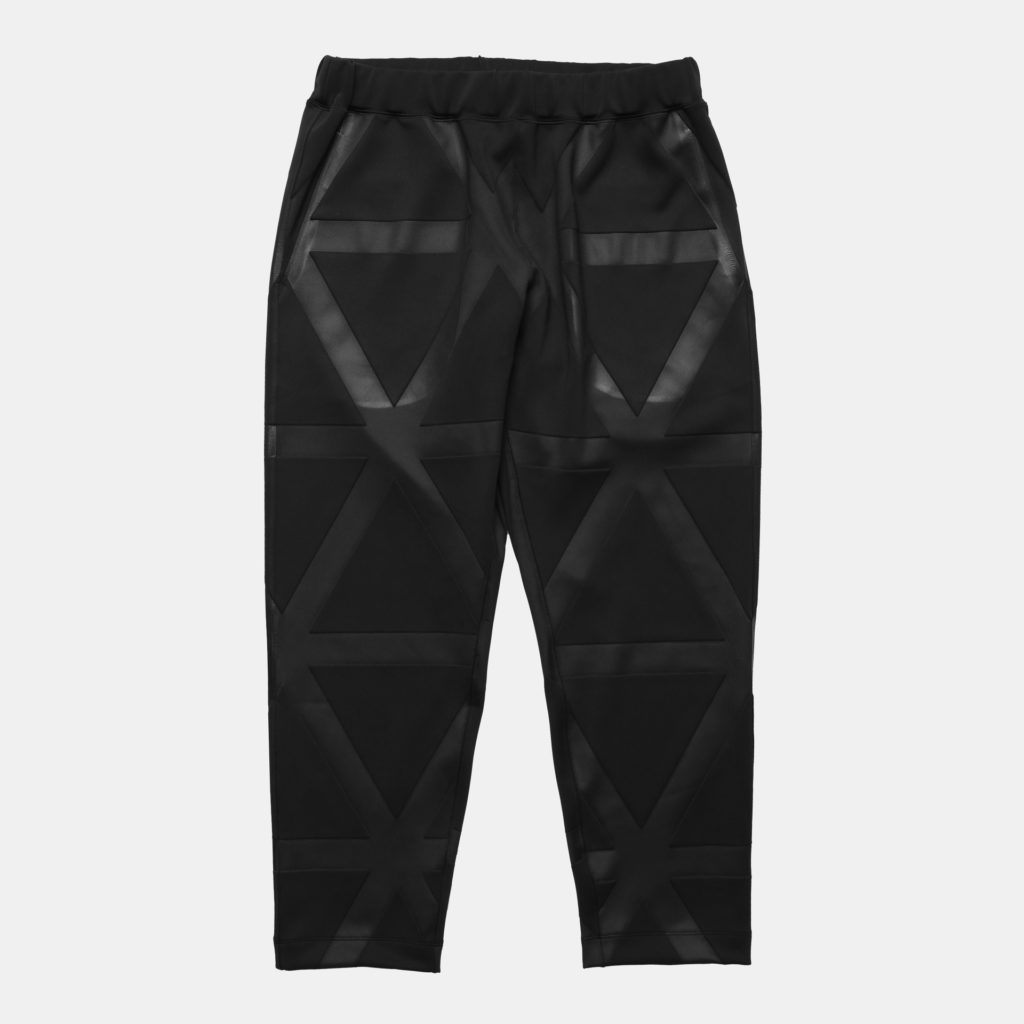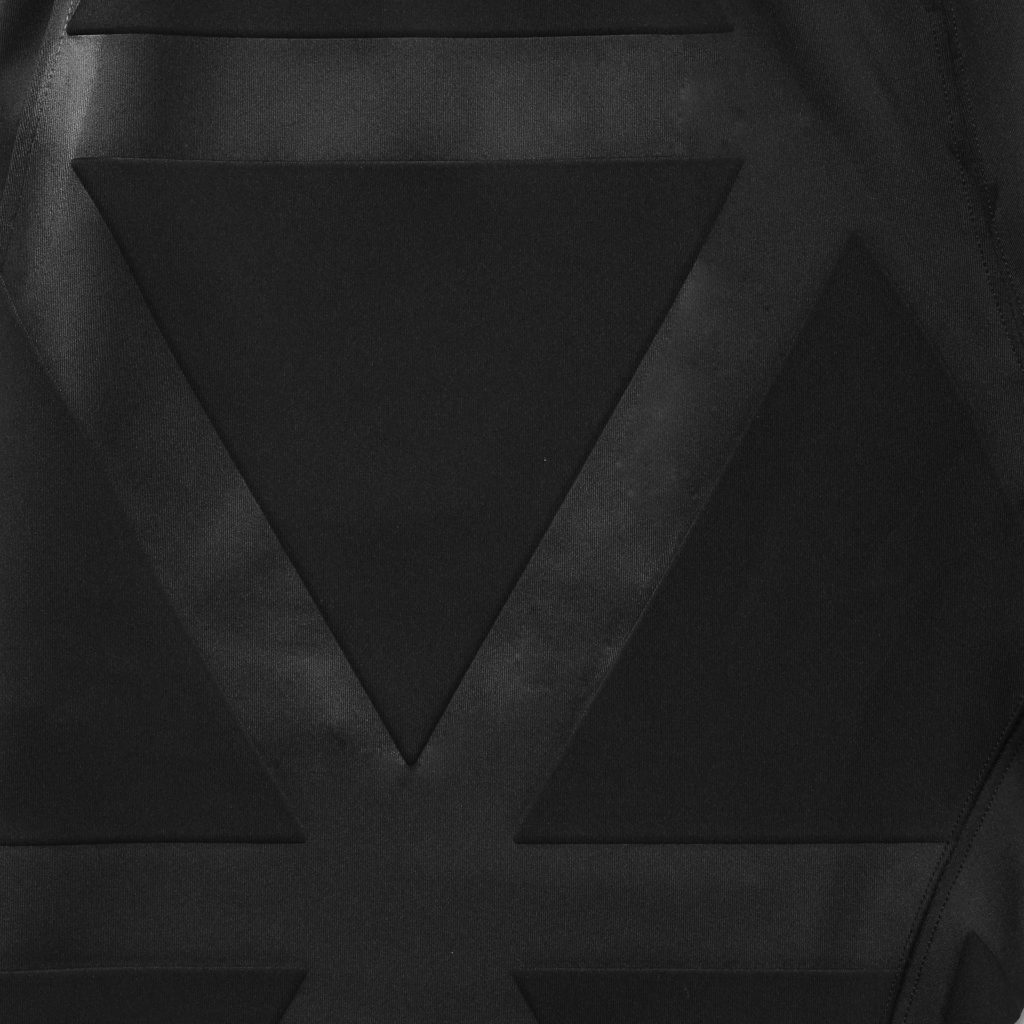 Regular fit simple stretch pants
A double-knit material including 10% polyurethane: it expands slightly and wraps gently with a light and flexible stretch.
First the pockets are sewn to the leg, then each side undergoes the embossing process. Then the inseam is stitched, so the entire garment has the same texture pattern.
The strong stitch on the side is slightly glossy as a result of the cinch finish created by the embossing process. This gives a casual feeling to the design.
You can wear this garment oversized or fitted to your taste.