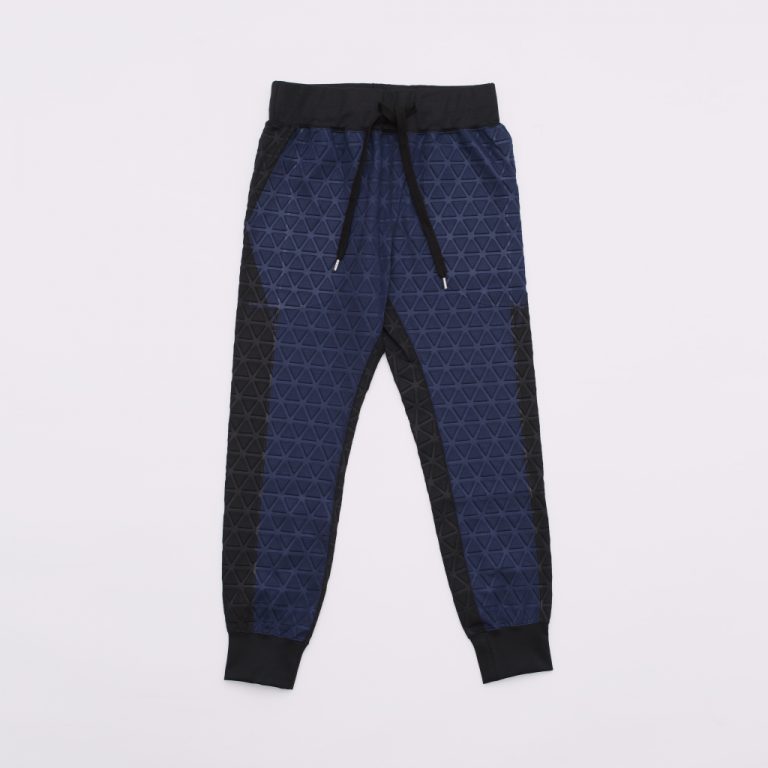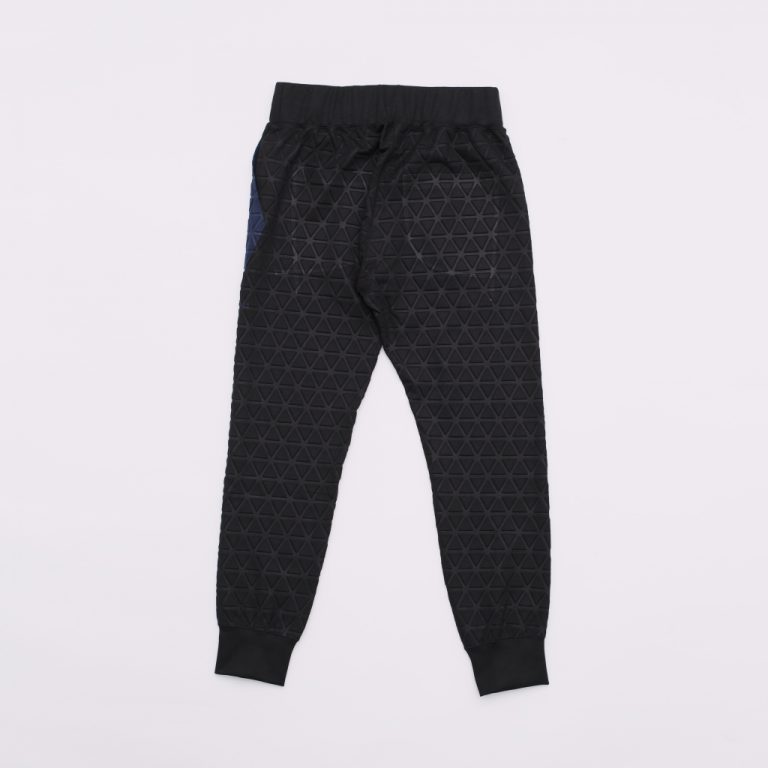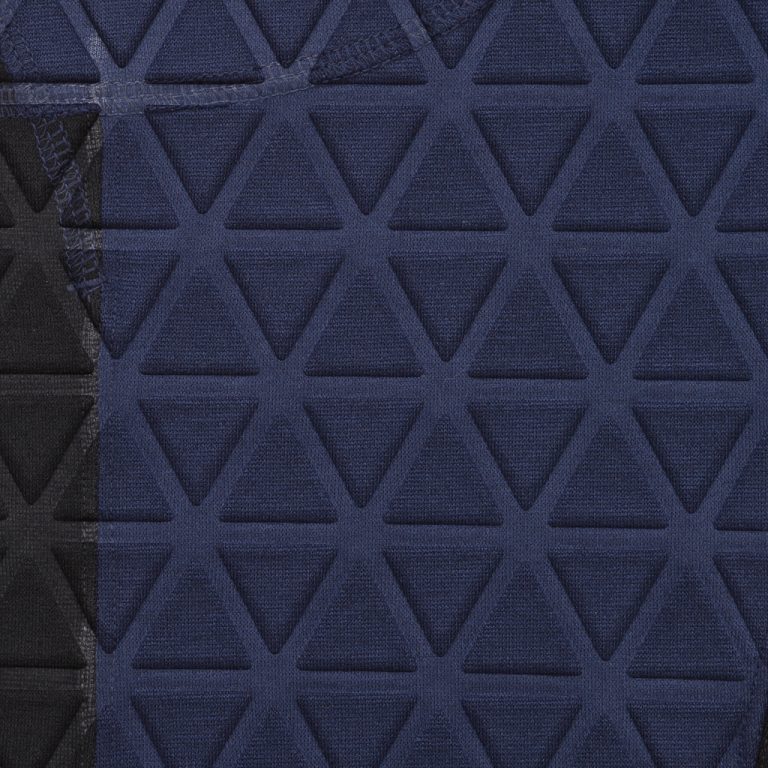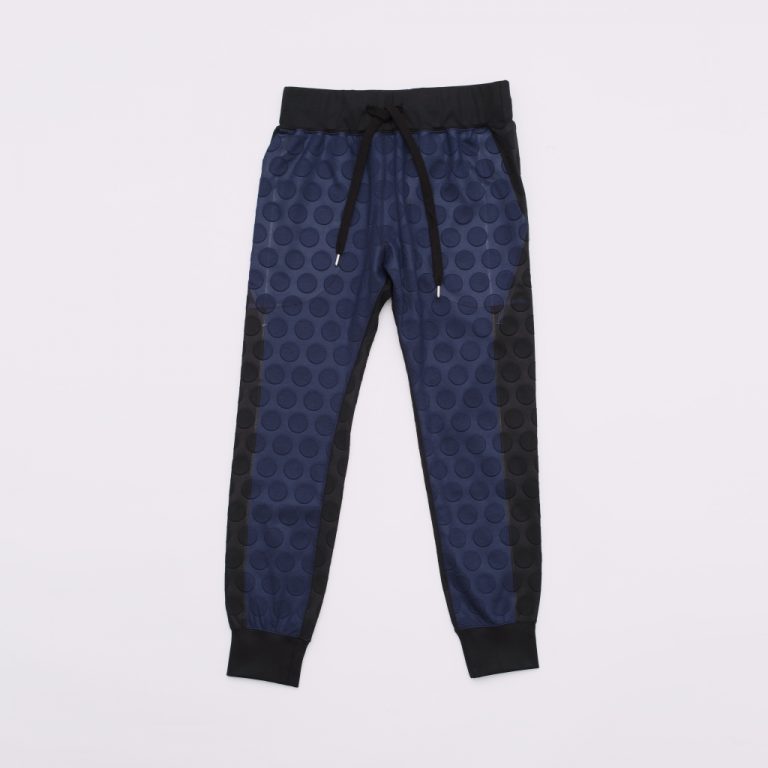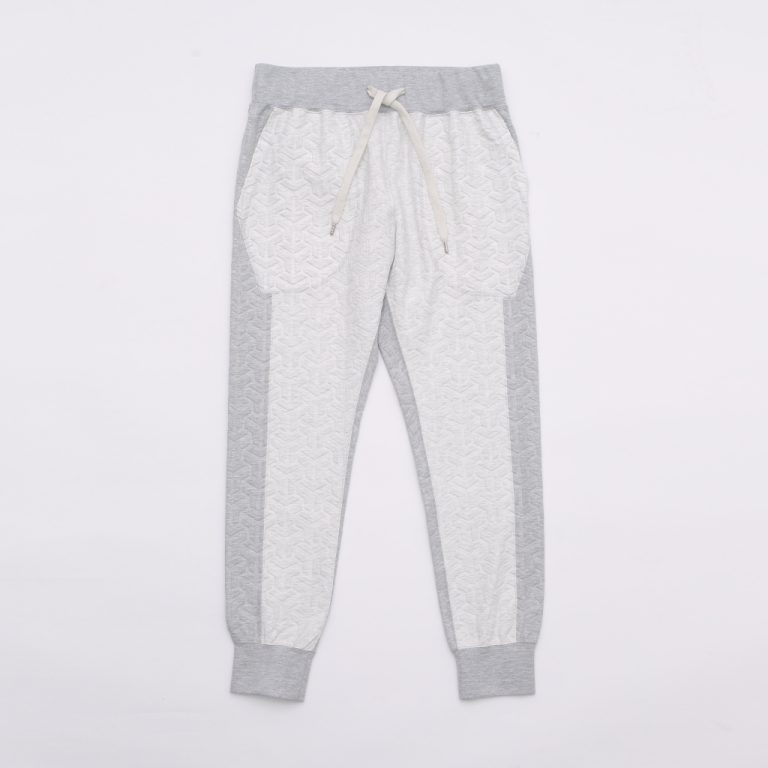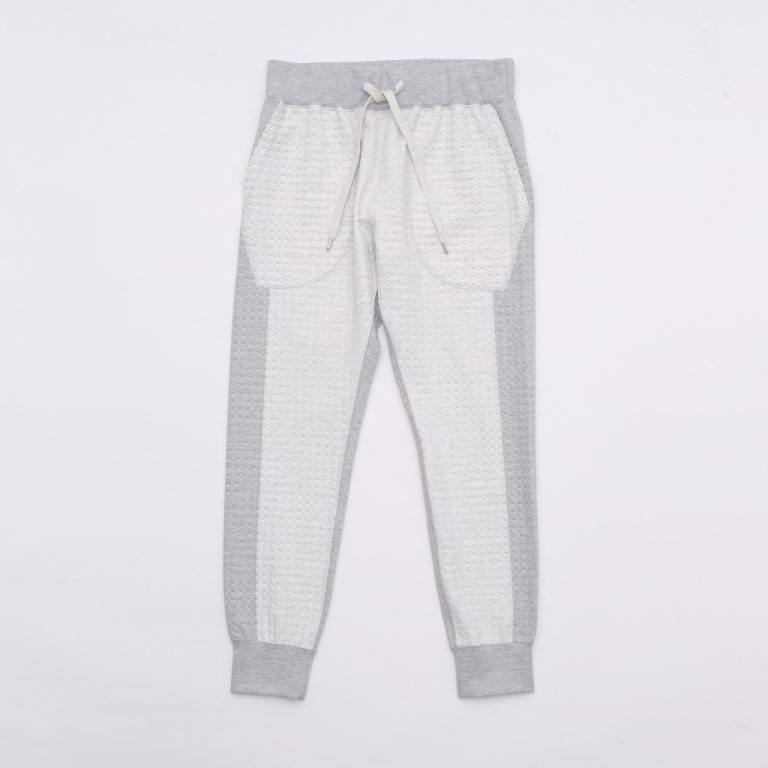 Tapered​ ​jogger​ ​pants​ ​with​ ​a​ ​relaxed​ ​cut​ ​in​ ​the​ ​seat.
The fabric has a soft hand and is stretchy, thanks to its polyester-based
rayon-polyurethane​ ​blend​ ​fibers.
First the contrast colour panel and pockets are sewn to the leg, then each side undergoes the embossing process.
Then the inseam is stitched, so the entire garment​ ​has​ ​the​ ​same​ ​texture​ ​pattern.
You​ ​can​ ​wear​ ​this​ ​garment​ ​oversized​ ​or​ ​fitted​ ​to​ ​your​ ​taste.