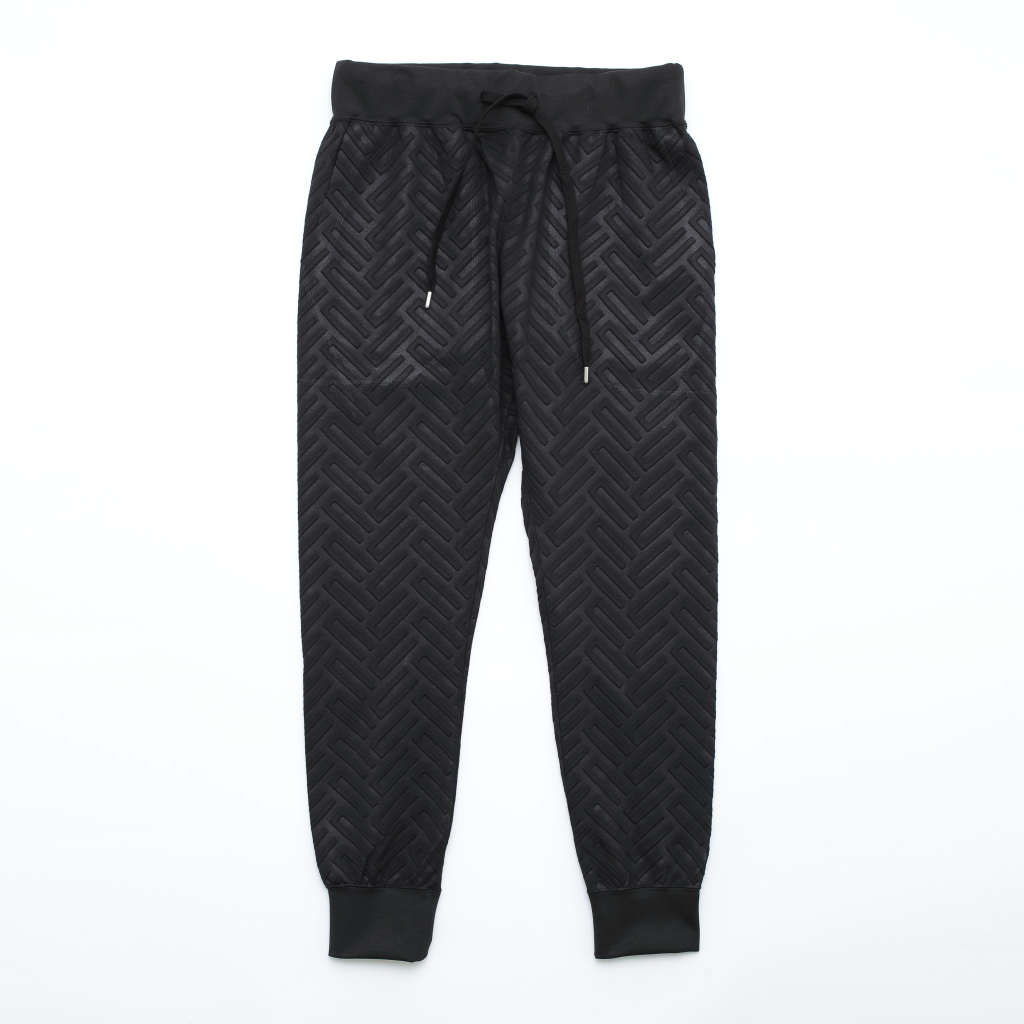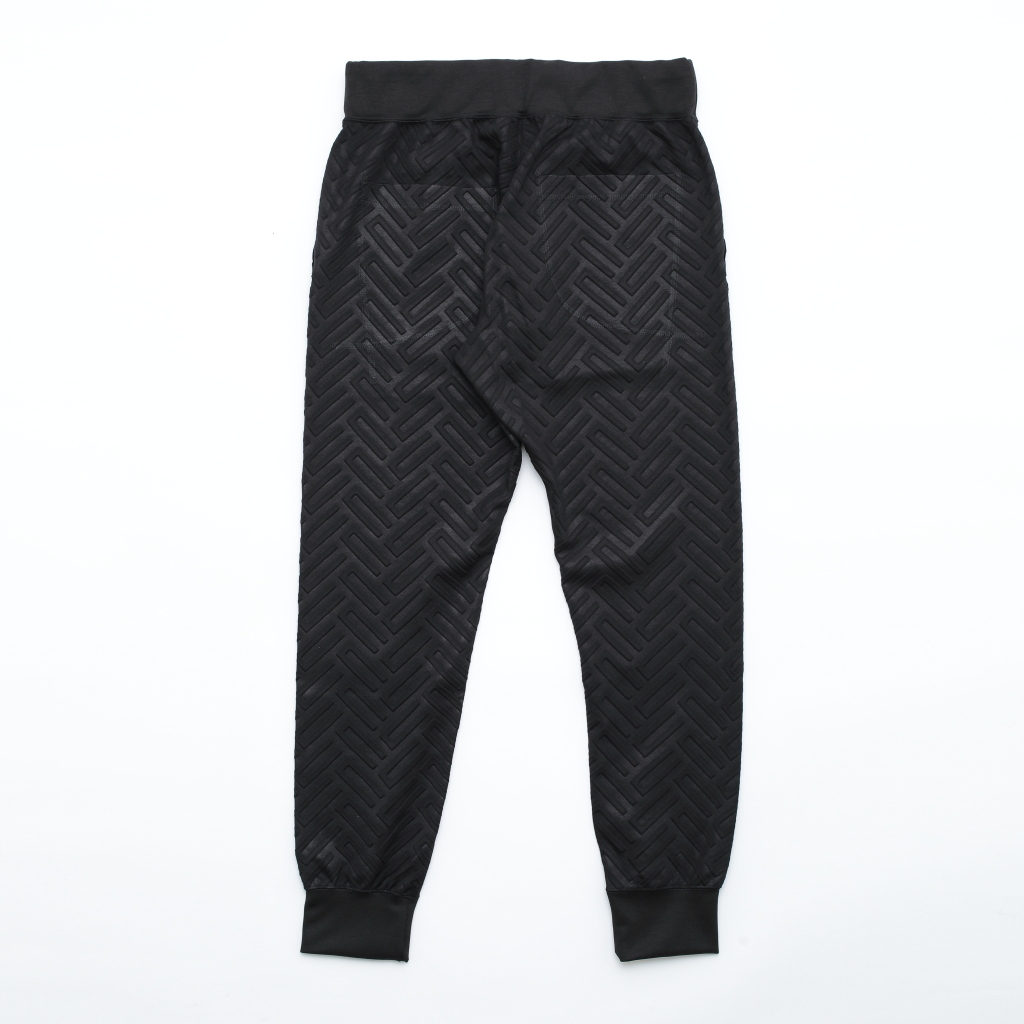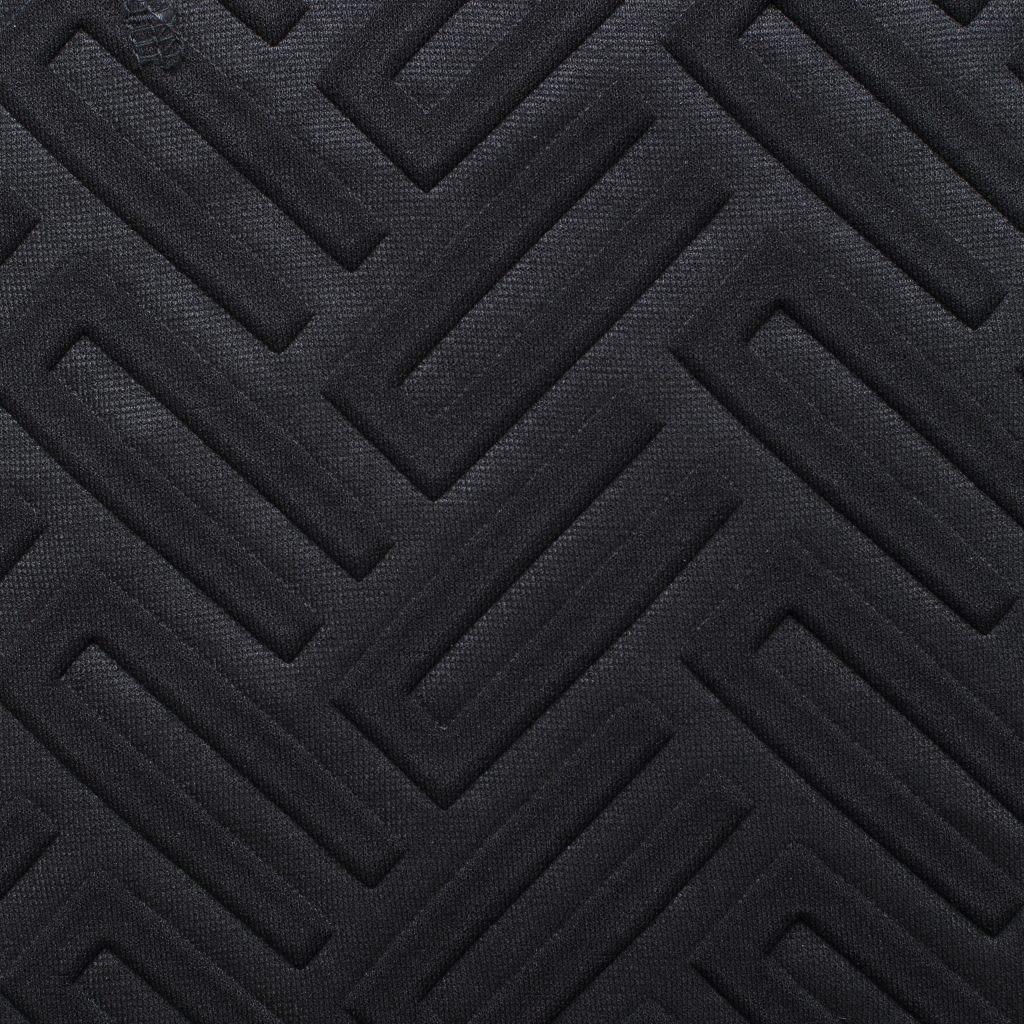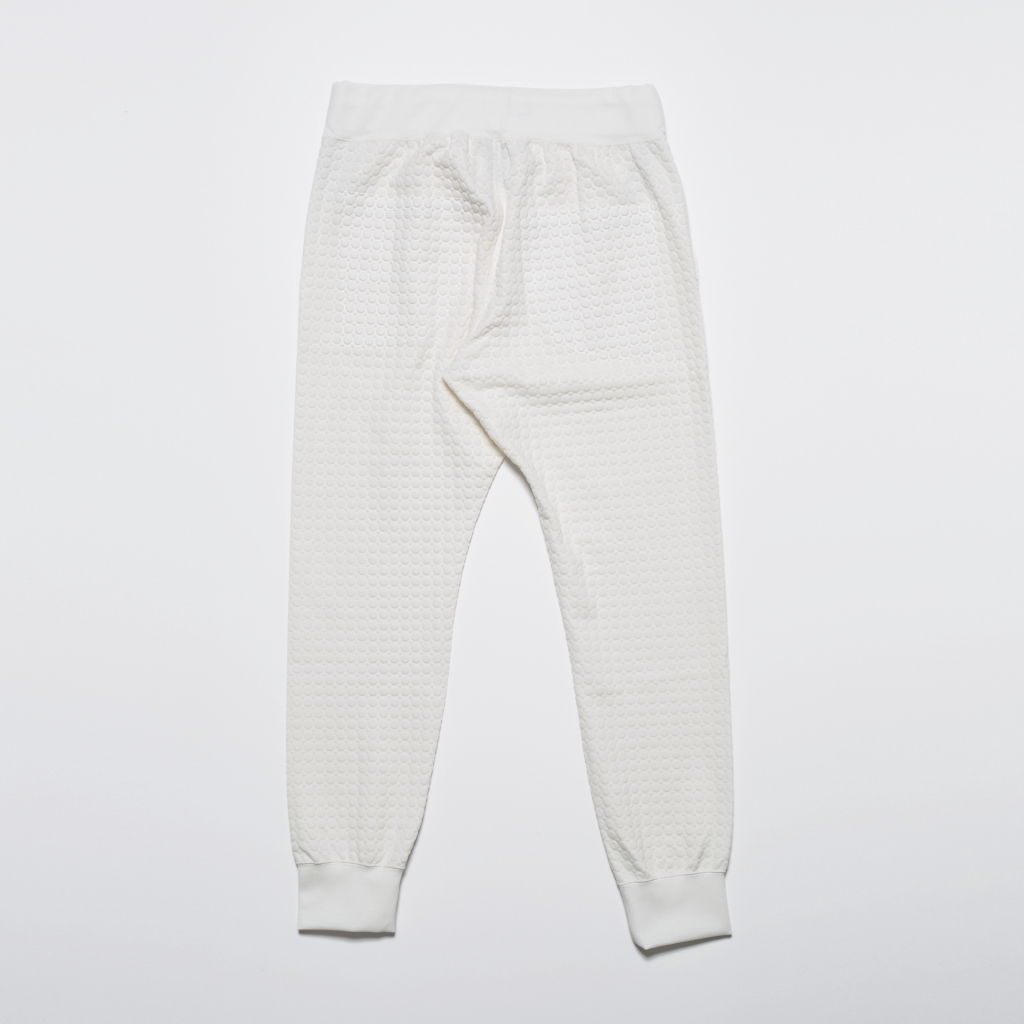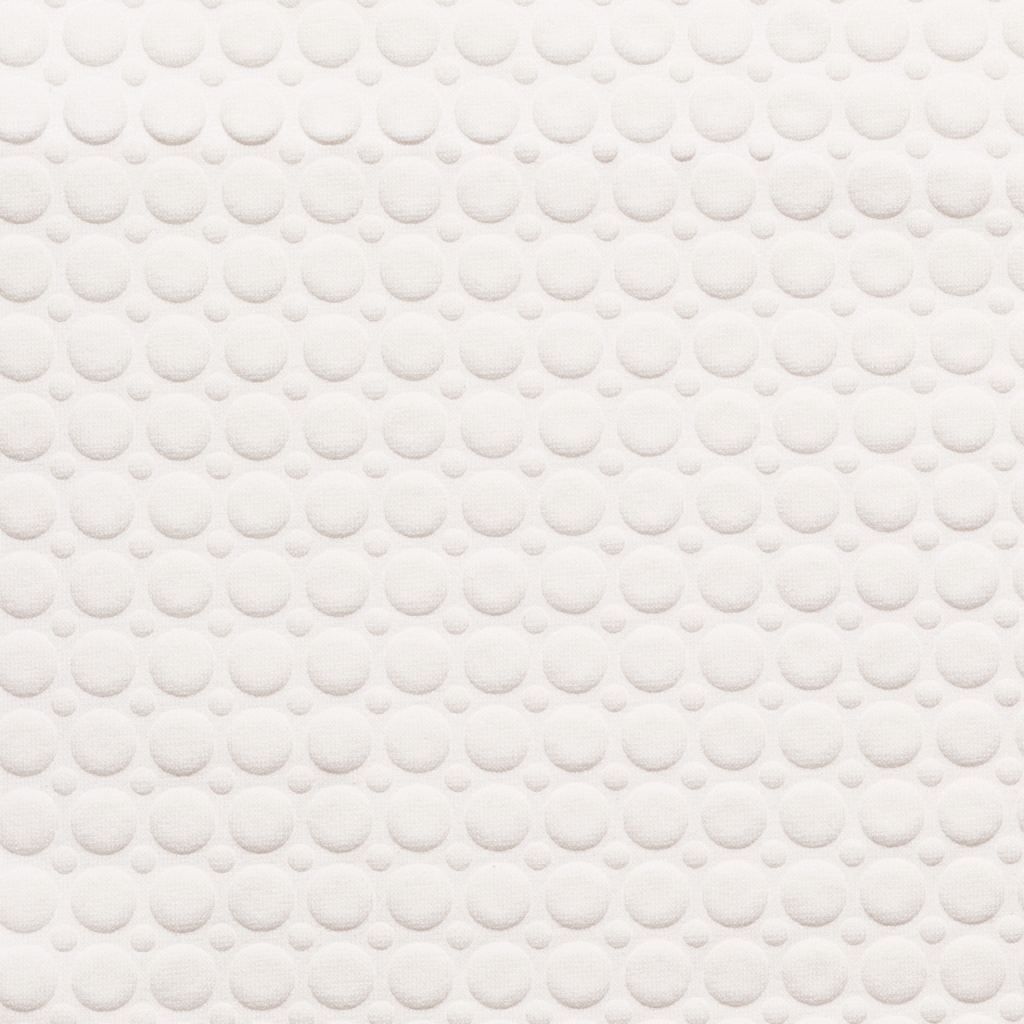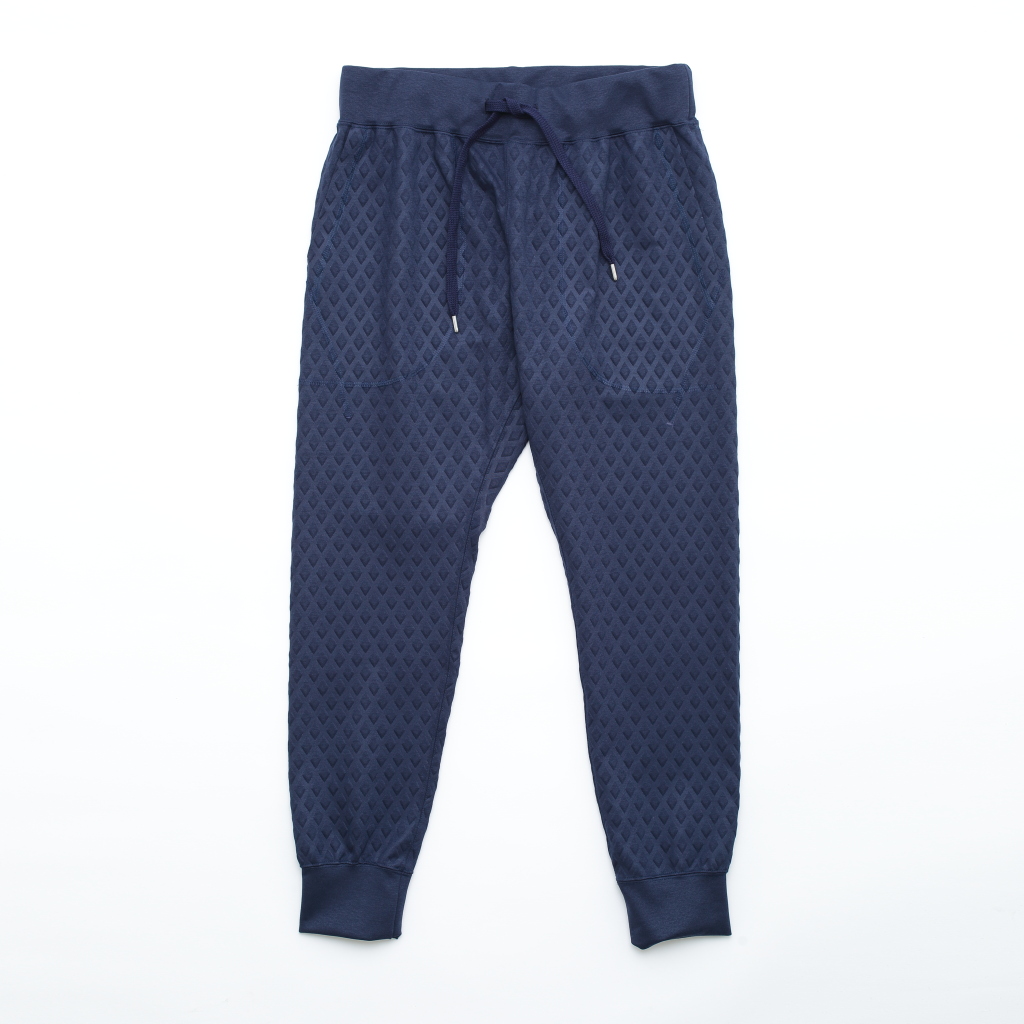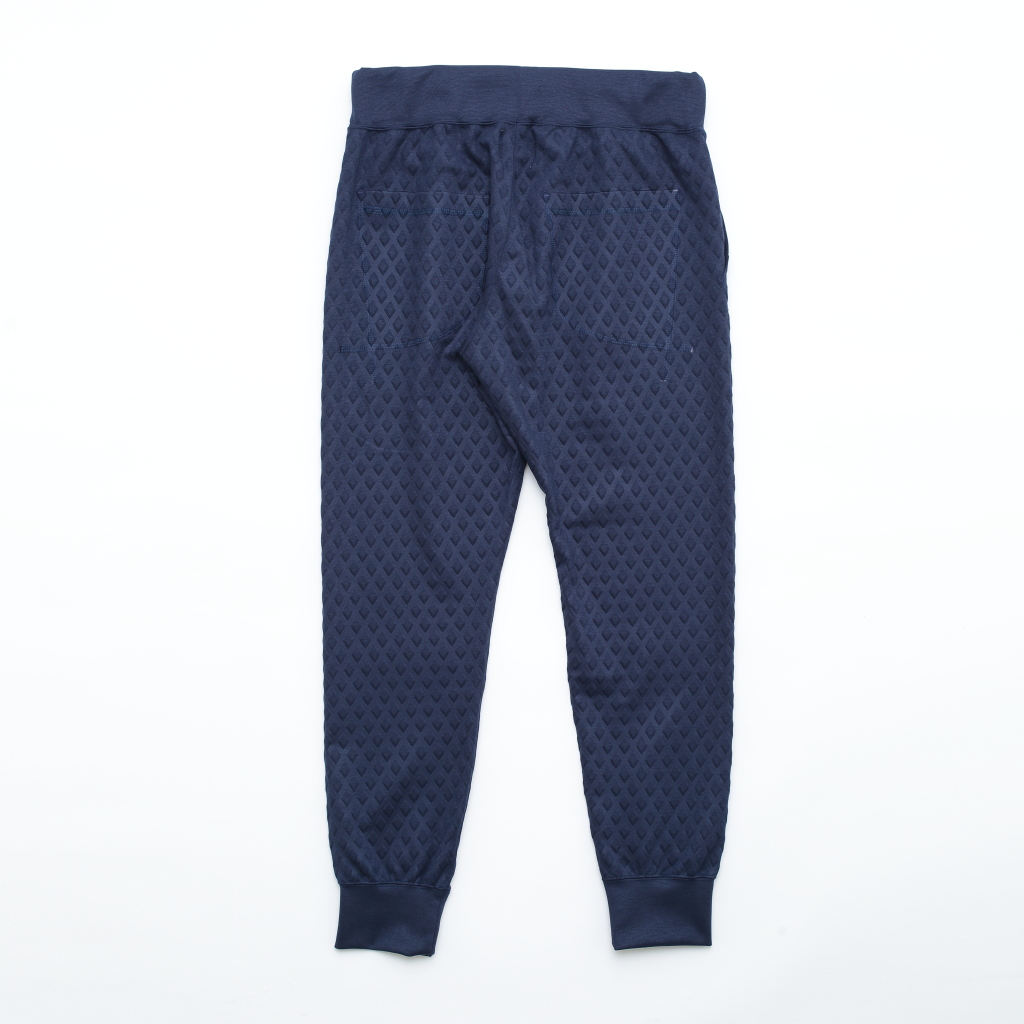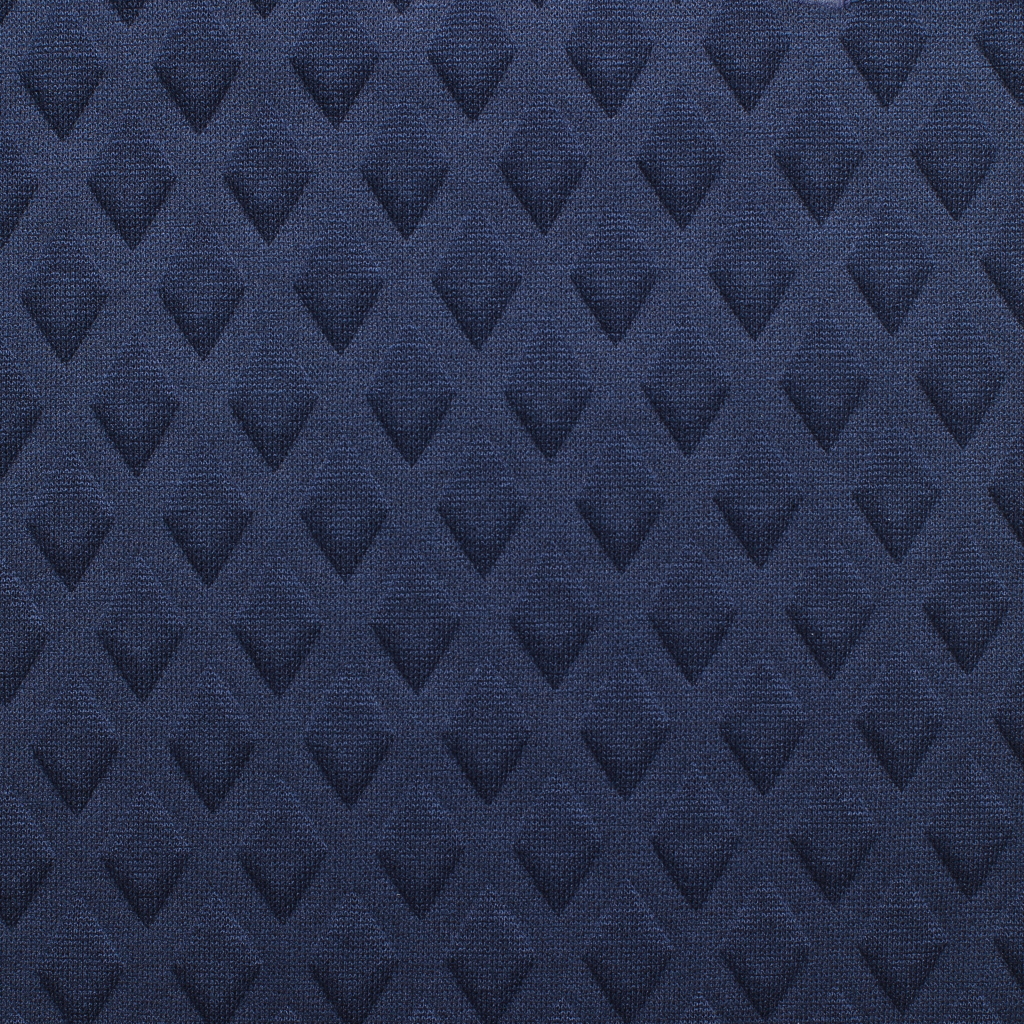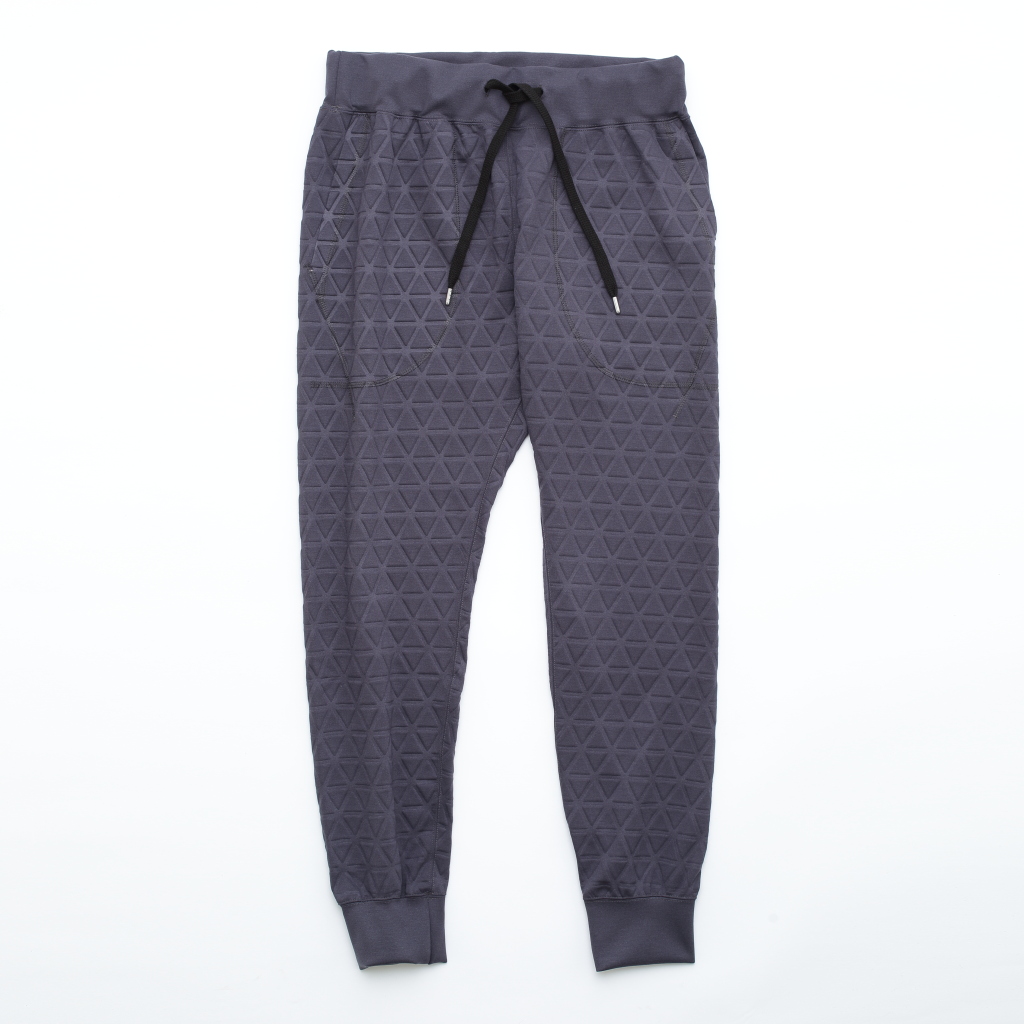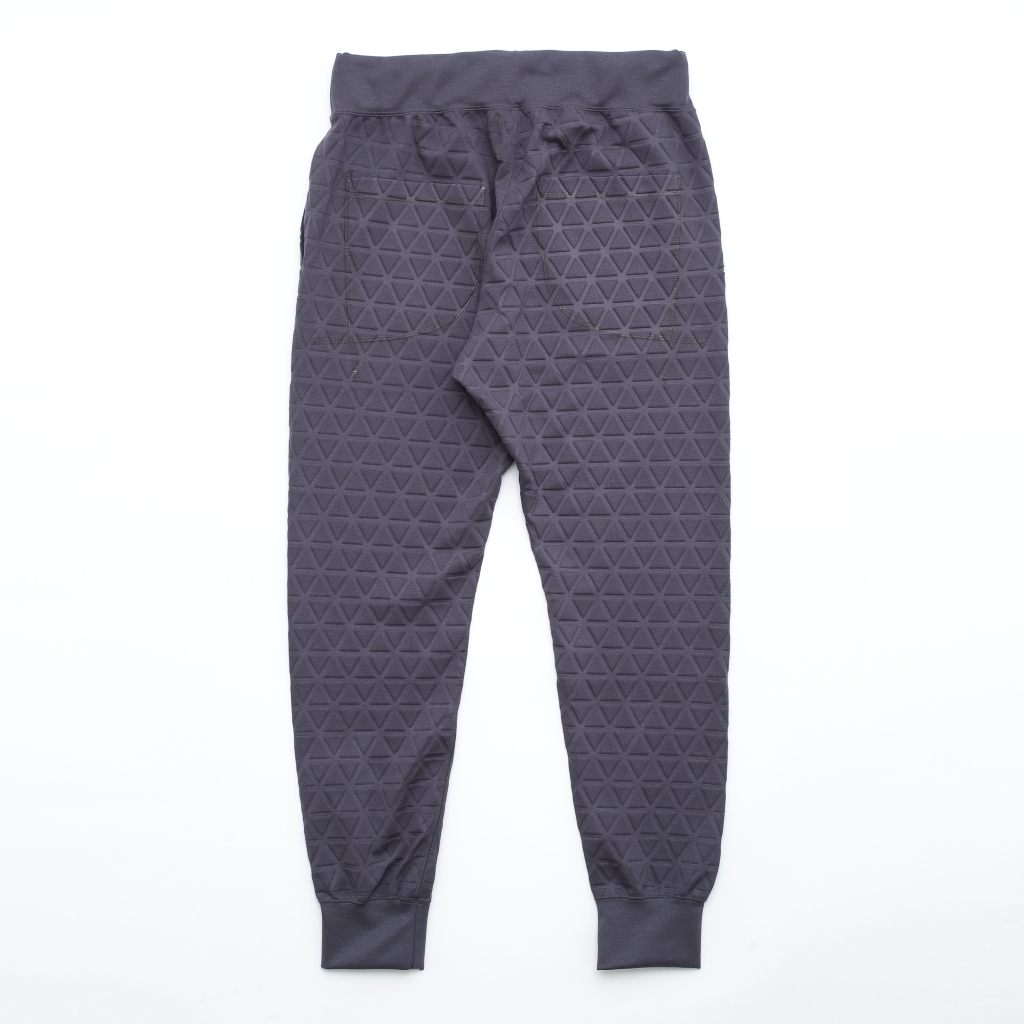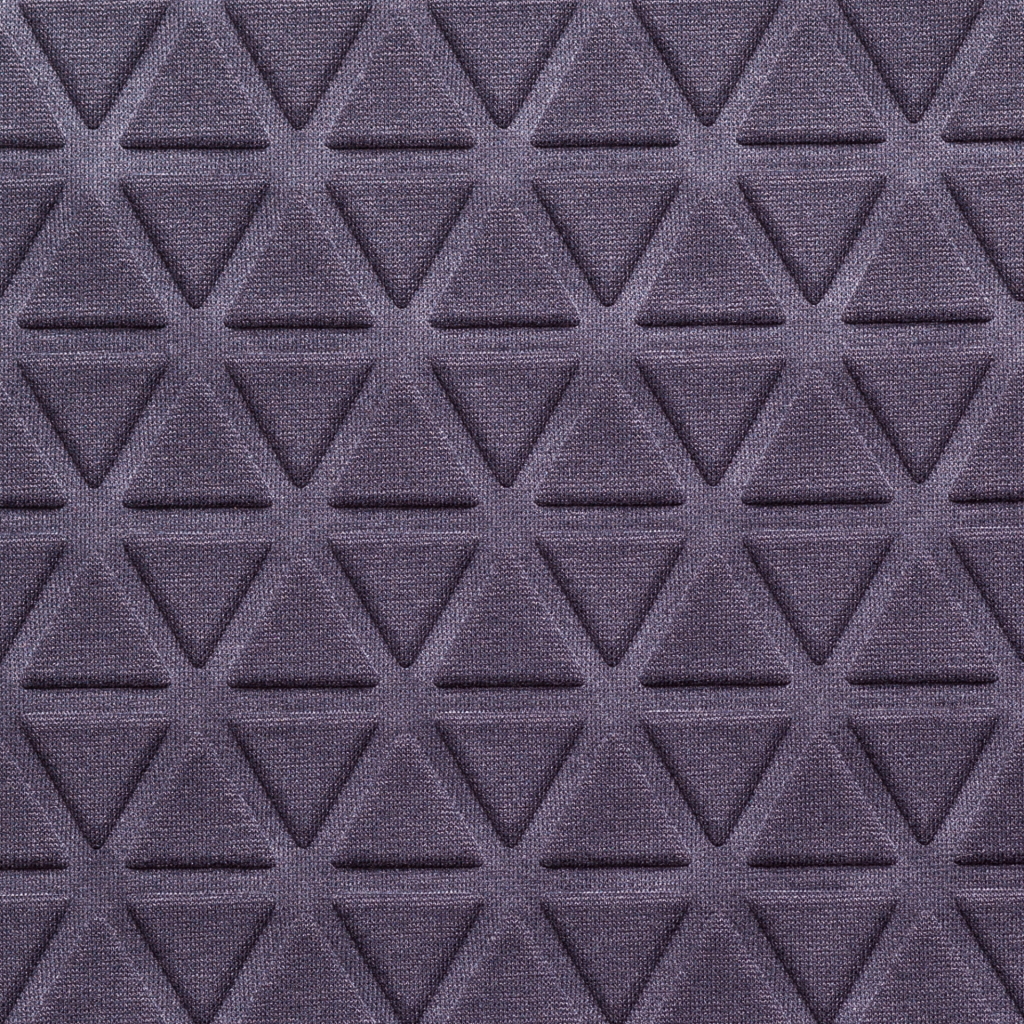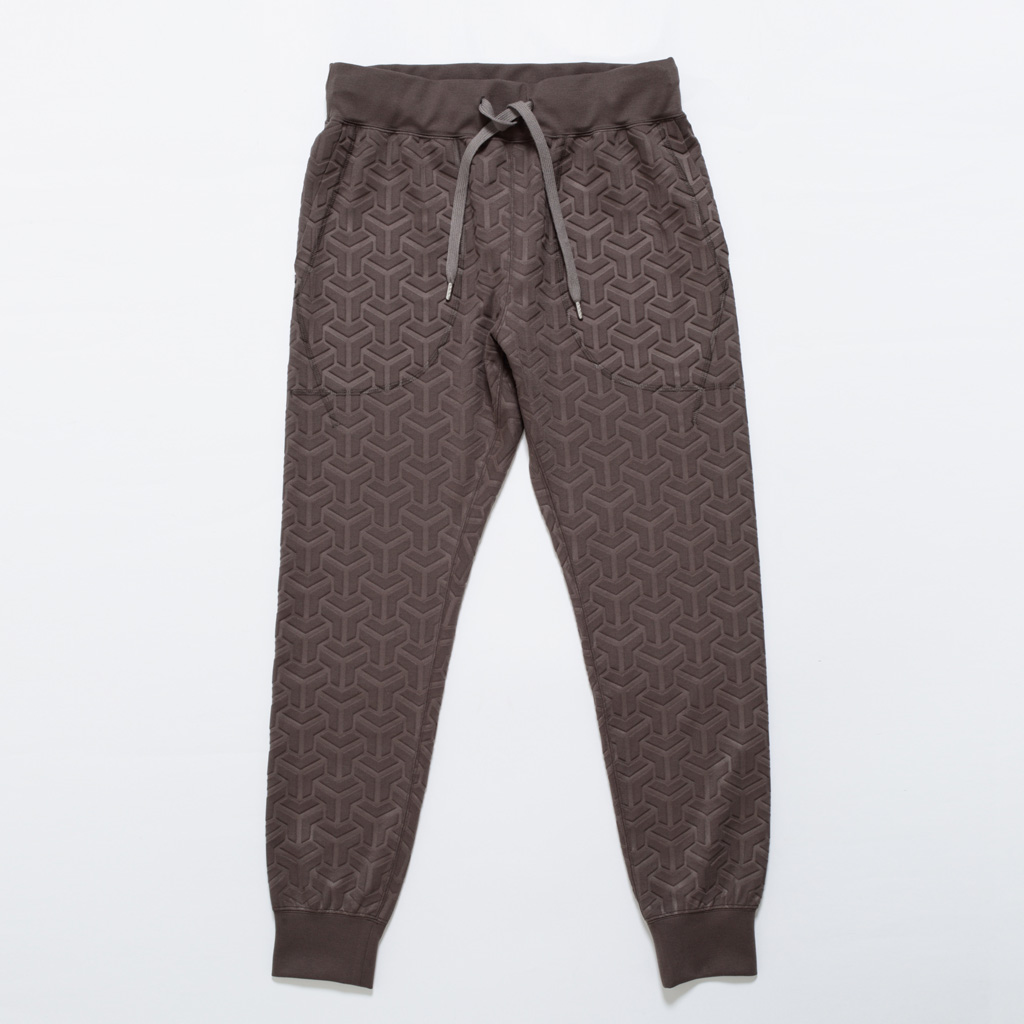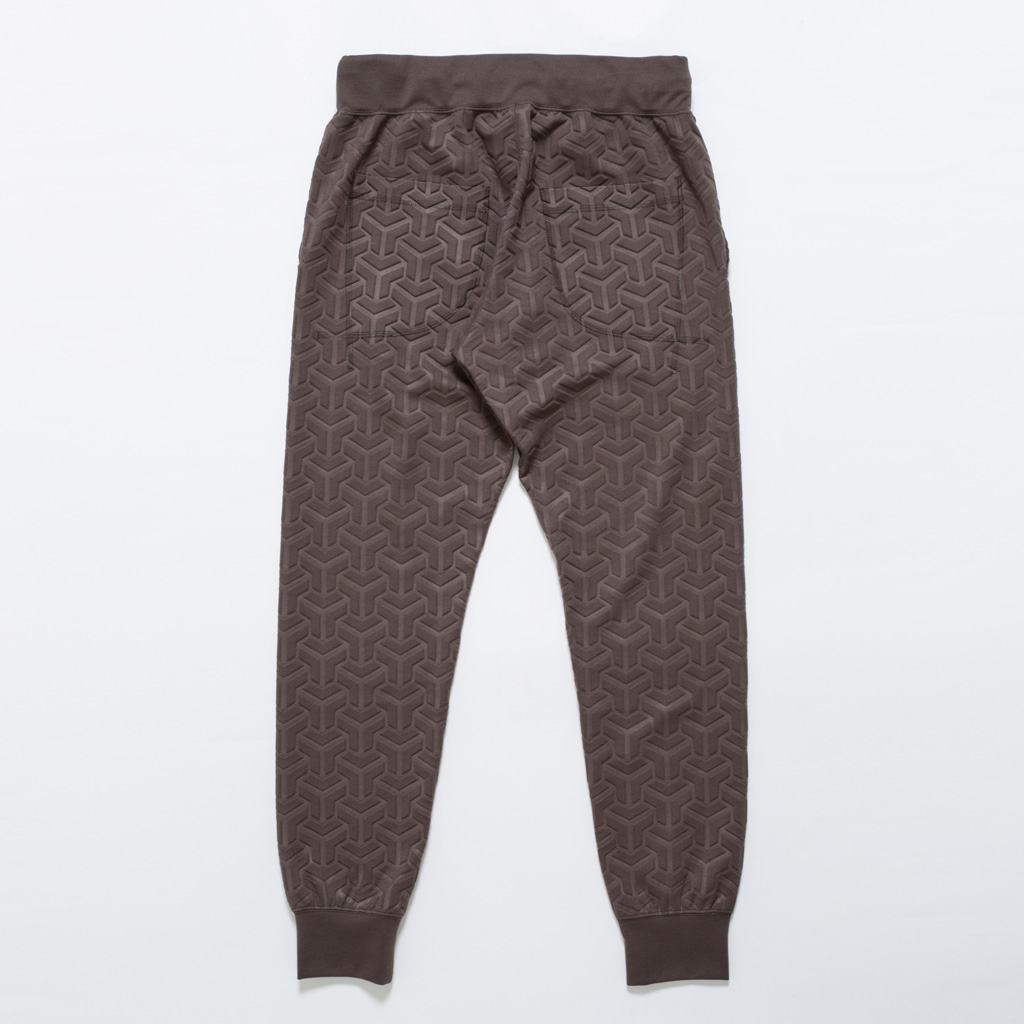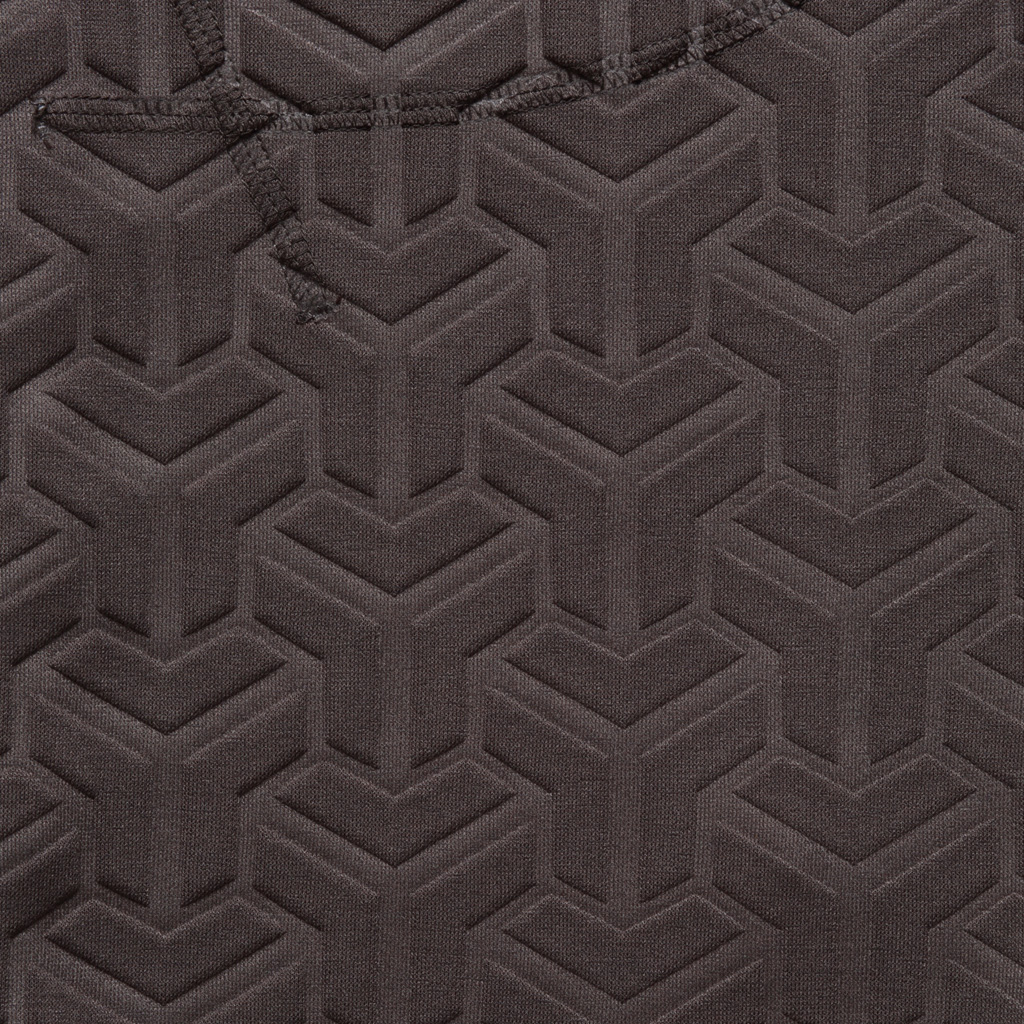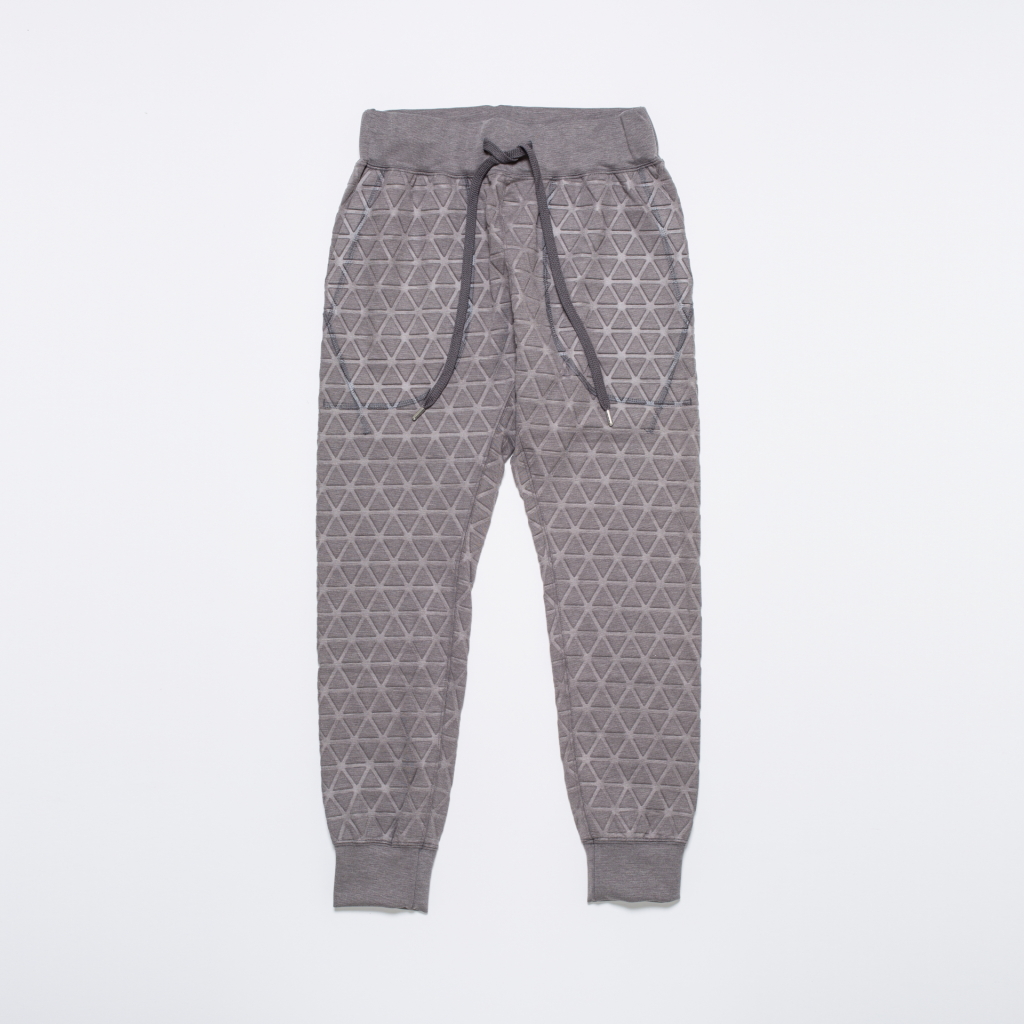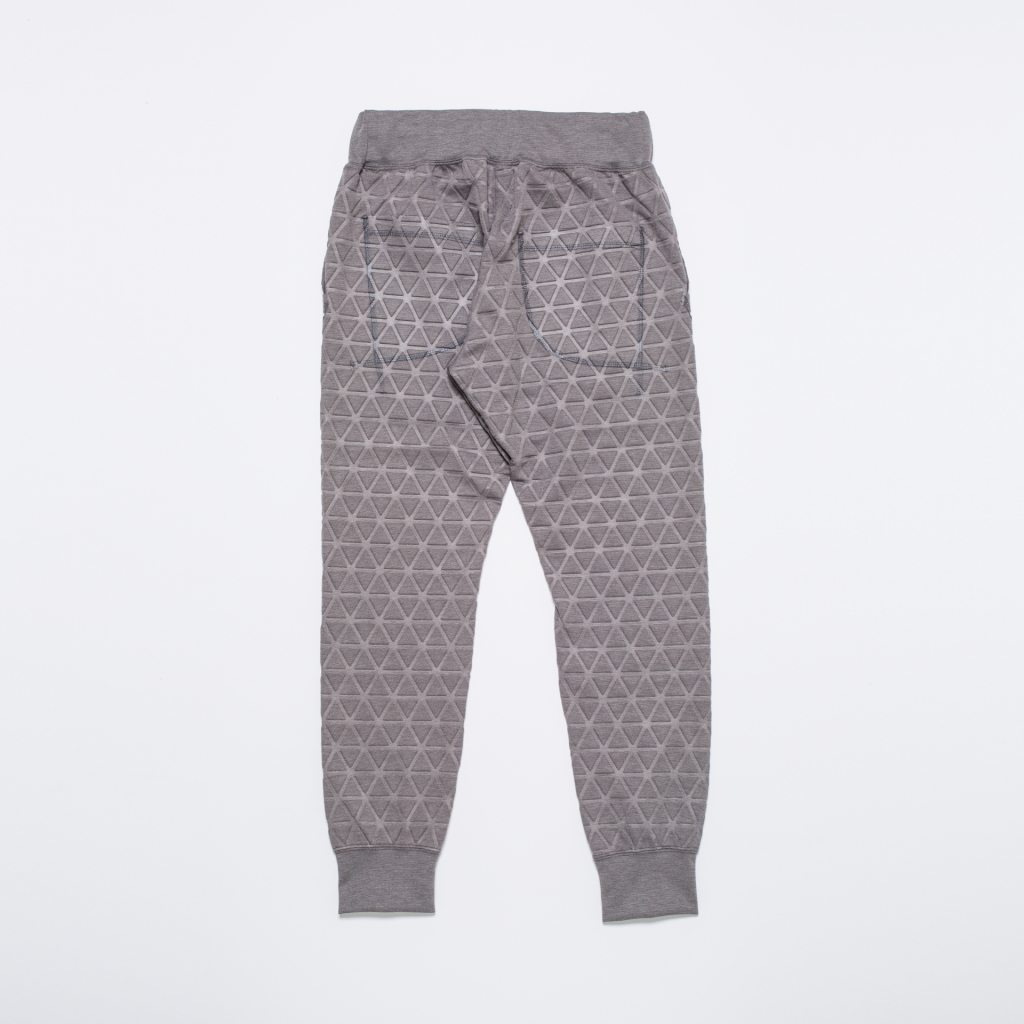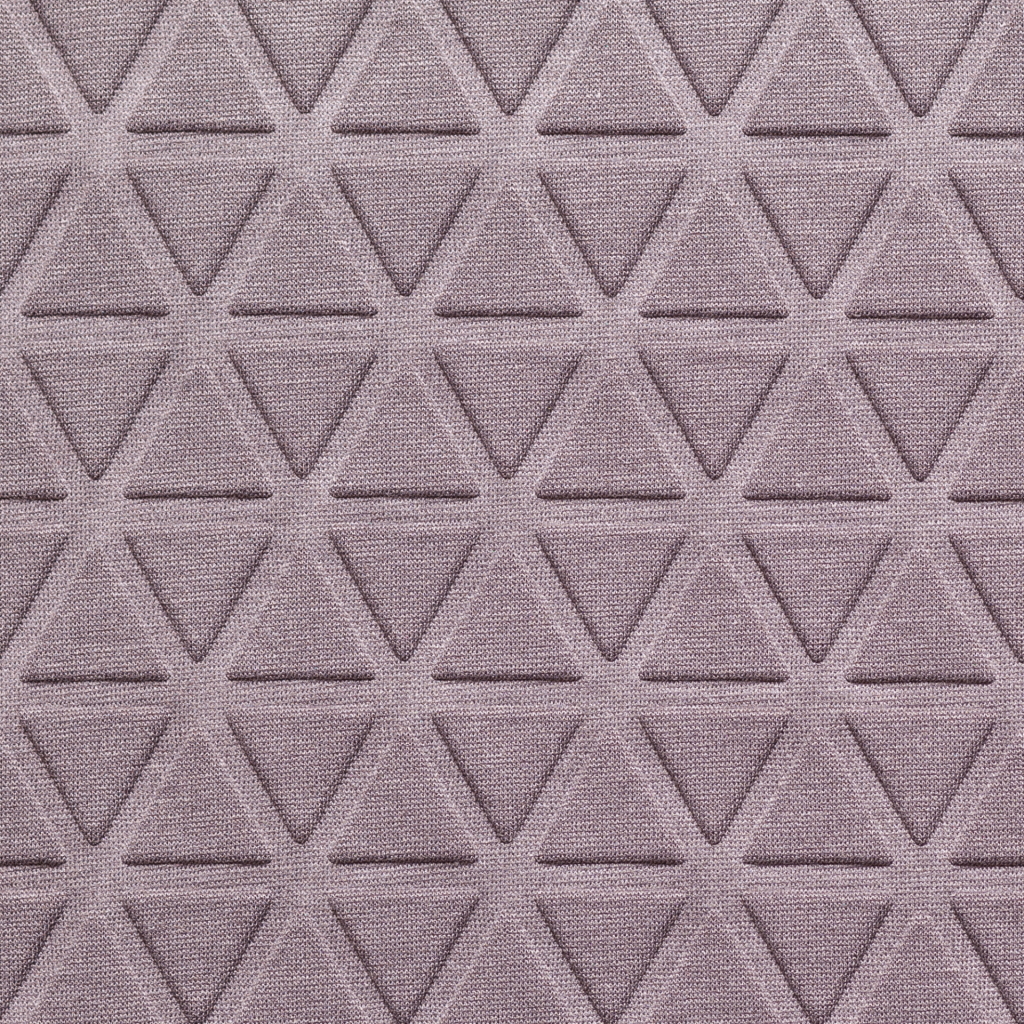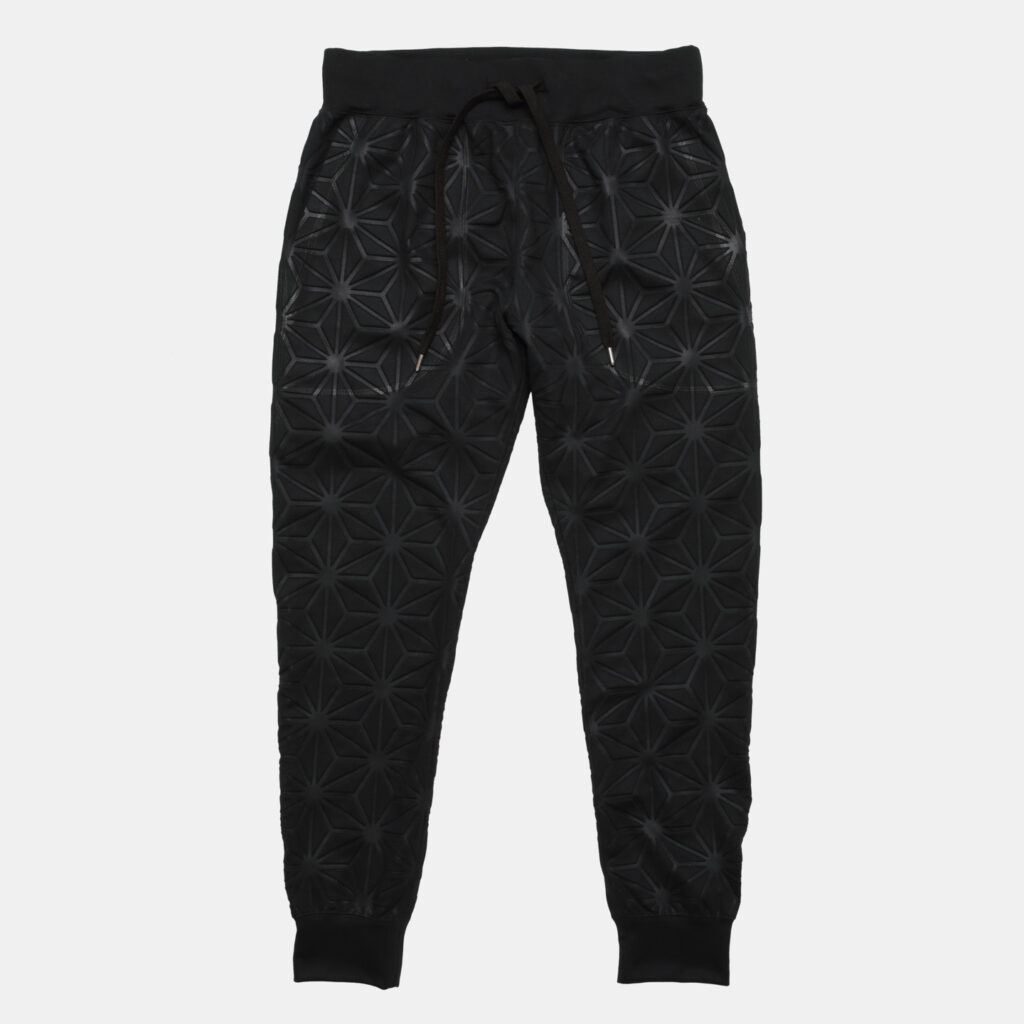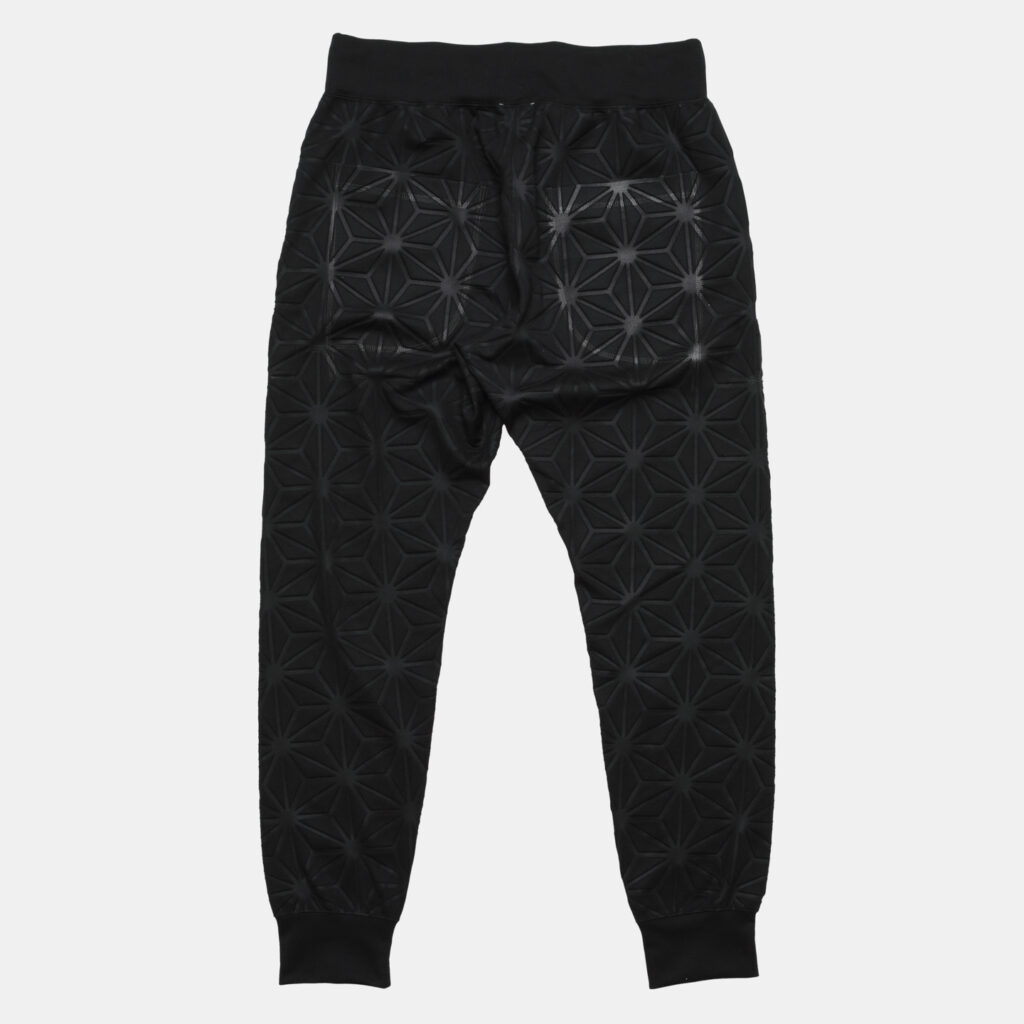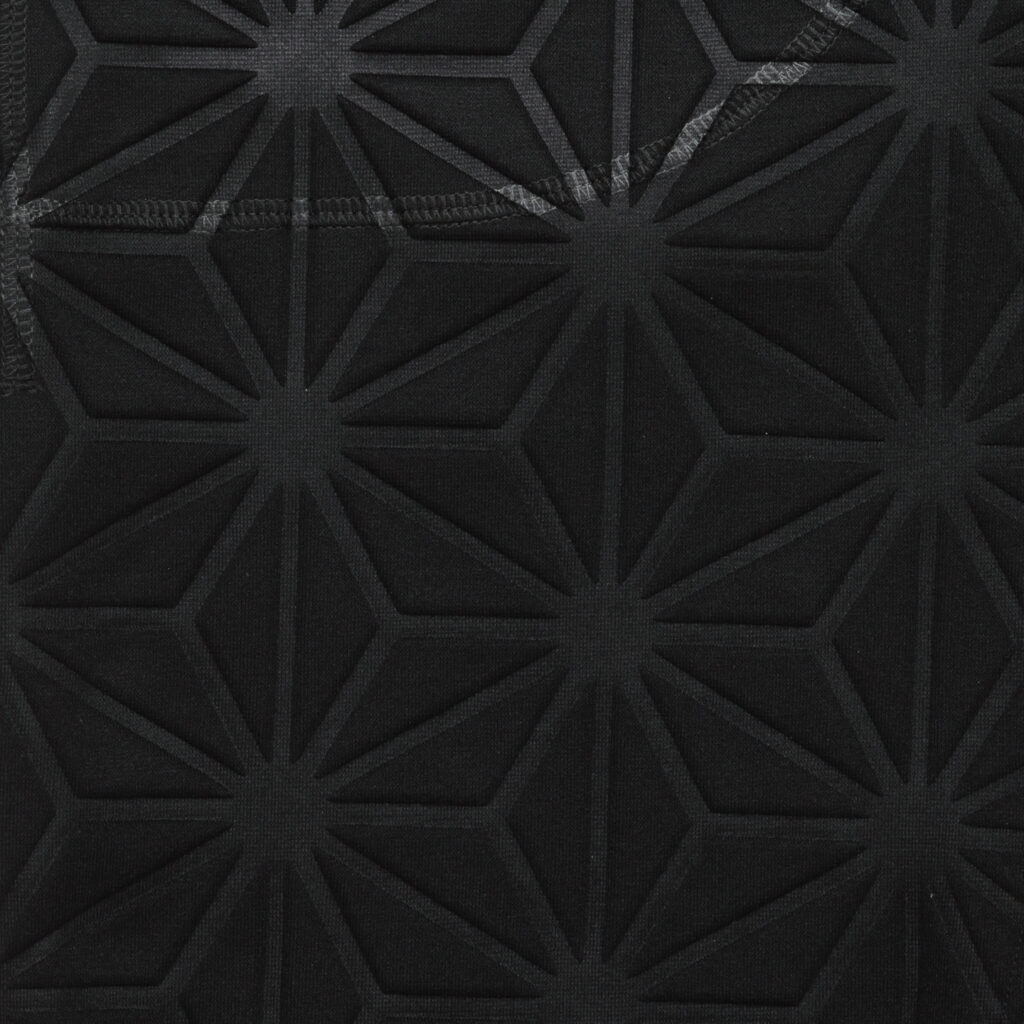 Tapered​ ​jogger​ ​pants​ ​with​ ​a​ ​relaxed​ ​cut​ ​in​ ​the​ ​seat.
The fabric has a soft hand and is stretchy, thanks to its polyester-based rayon-polyurethane​ ​blend​ ​fibers.
First the pockets are sewn to the leg, then each side undergoes the embossing process.
Then the inseam is stitched, so the entire garment has the same texture pattern.
We cut the pants with no side seam, so we are able to make them without any stress​ ​against​ ​the​ ​skin,​ ​for​ ​an​ ​incredible​ ​feel​ ​and​ ​wearability.
You​ ​can​ ​wear​ ​this​ ​garment​ ​oversized​ ​or​ ​fitted​ ​to​ ​your​ ​taste.