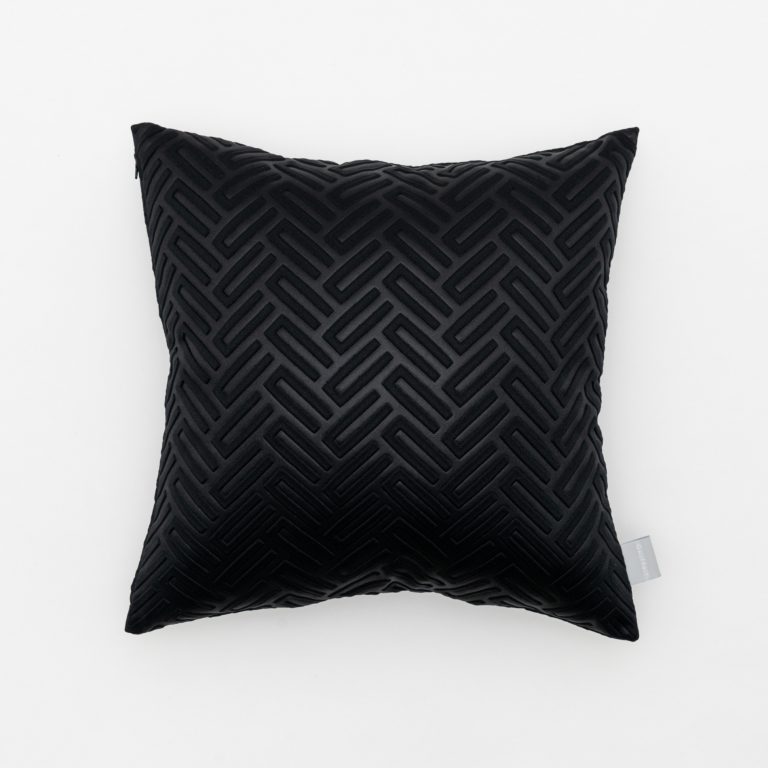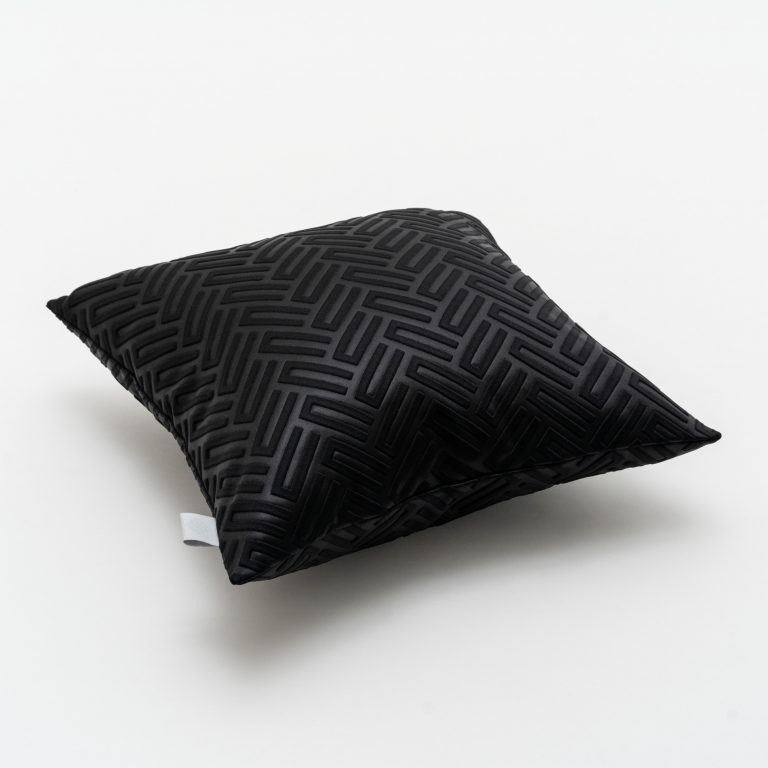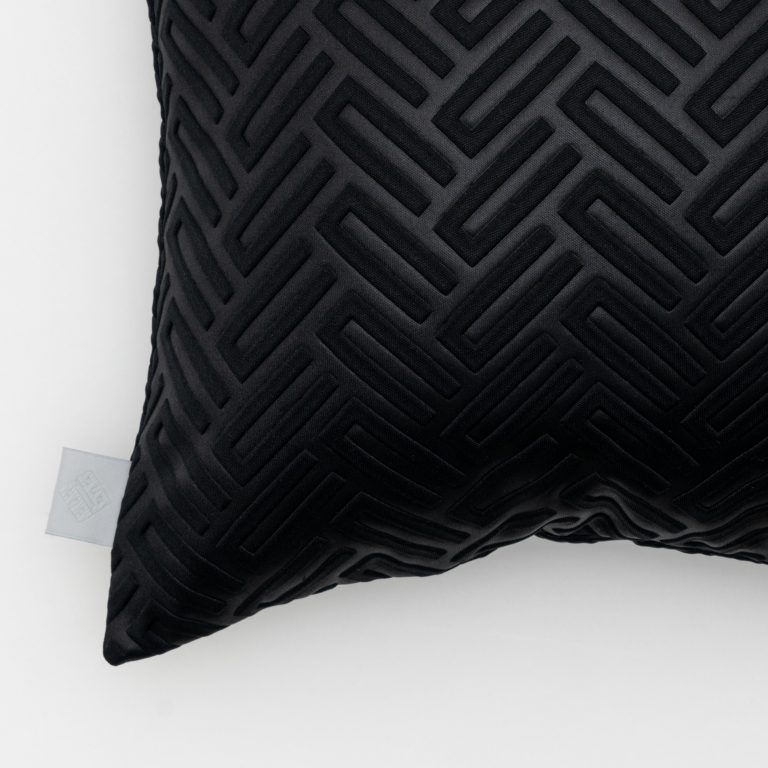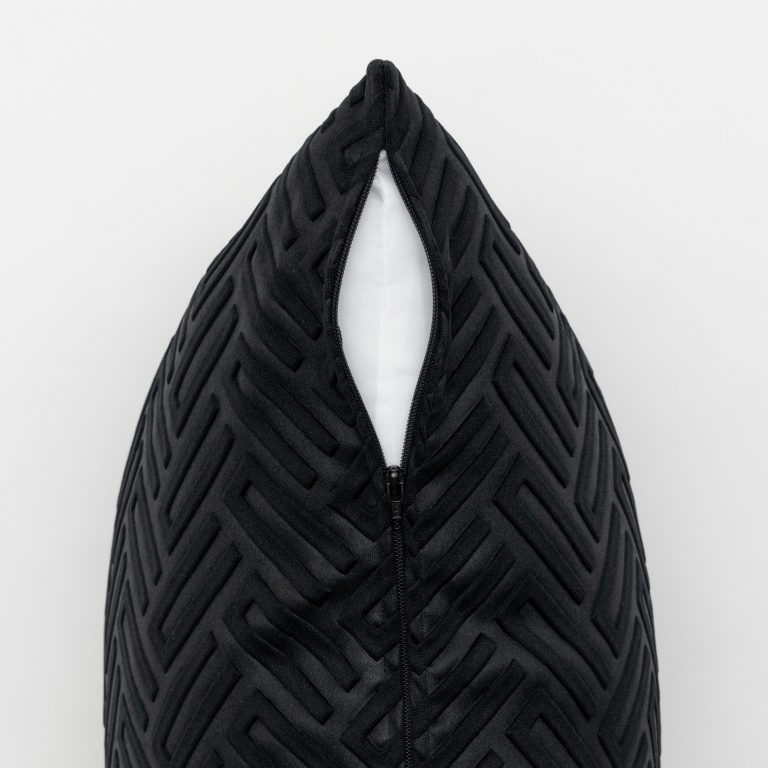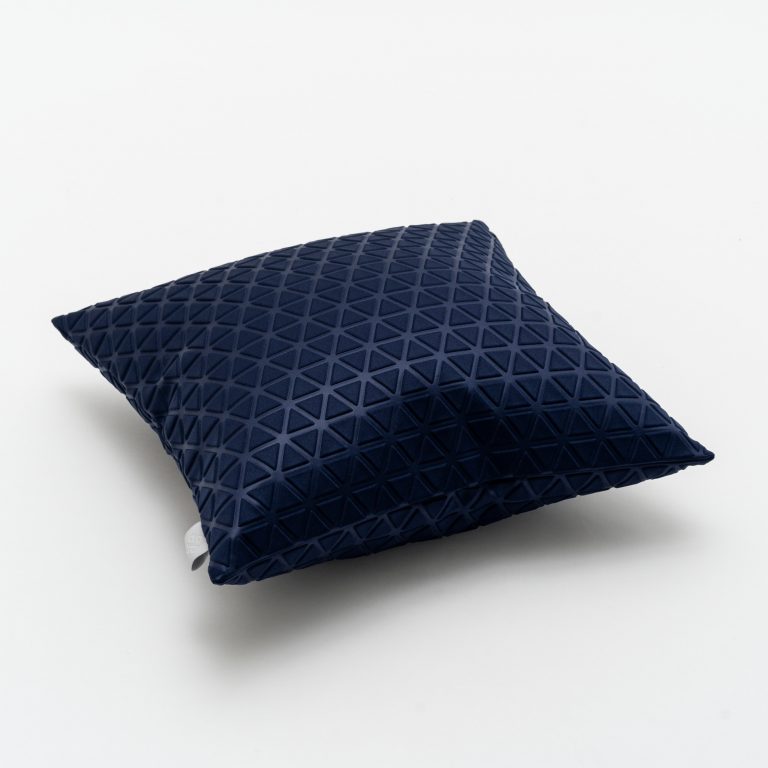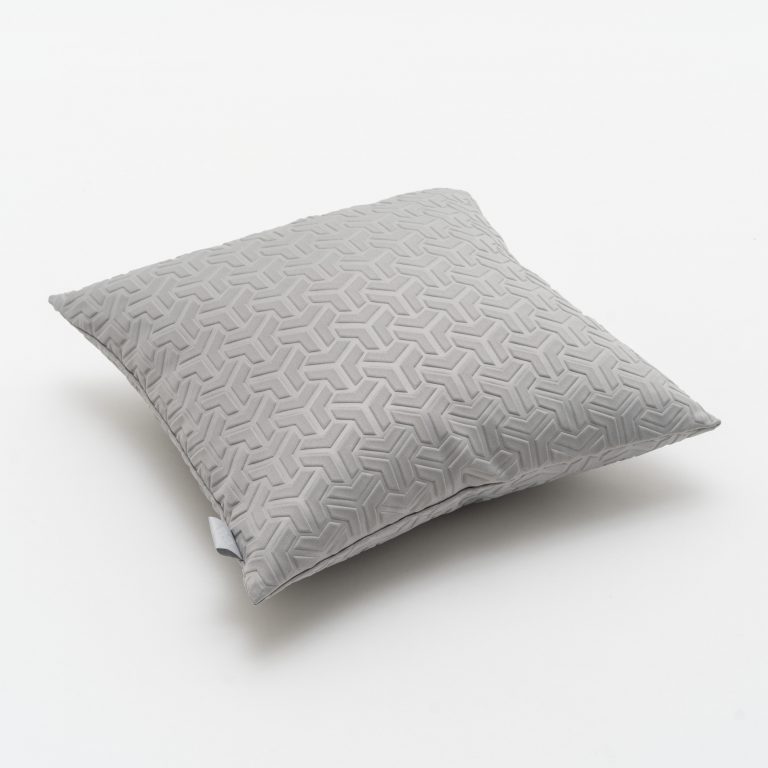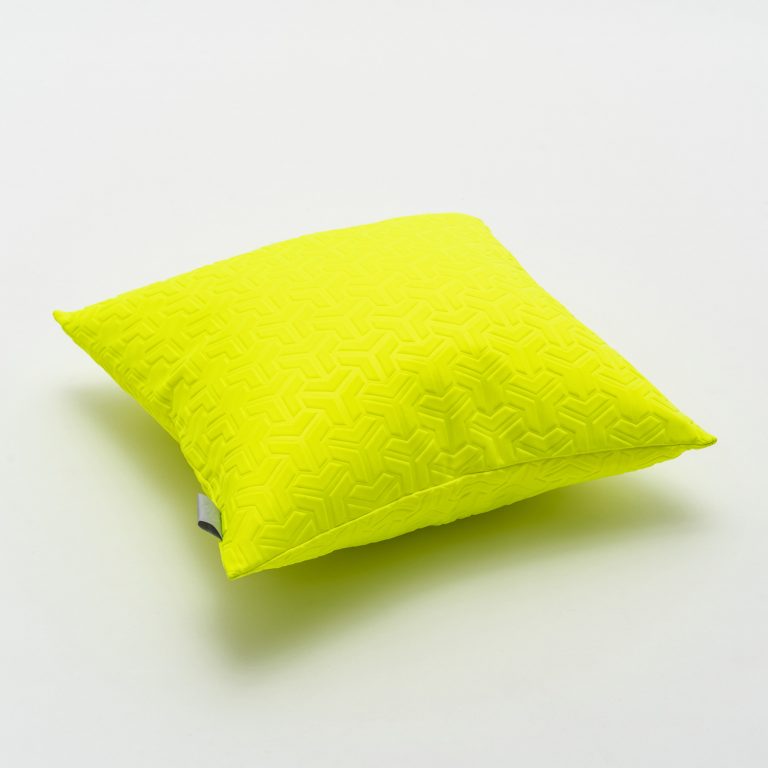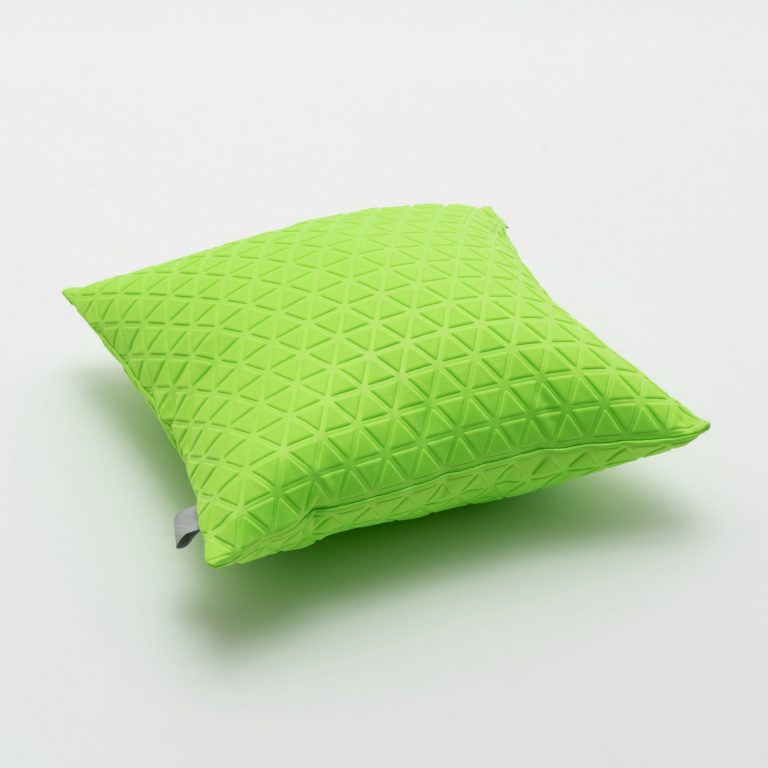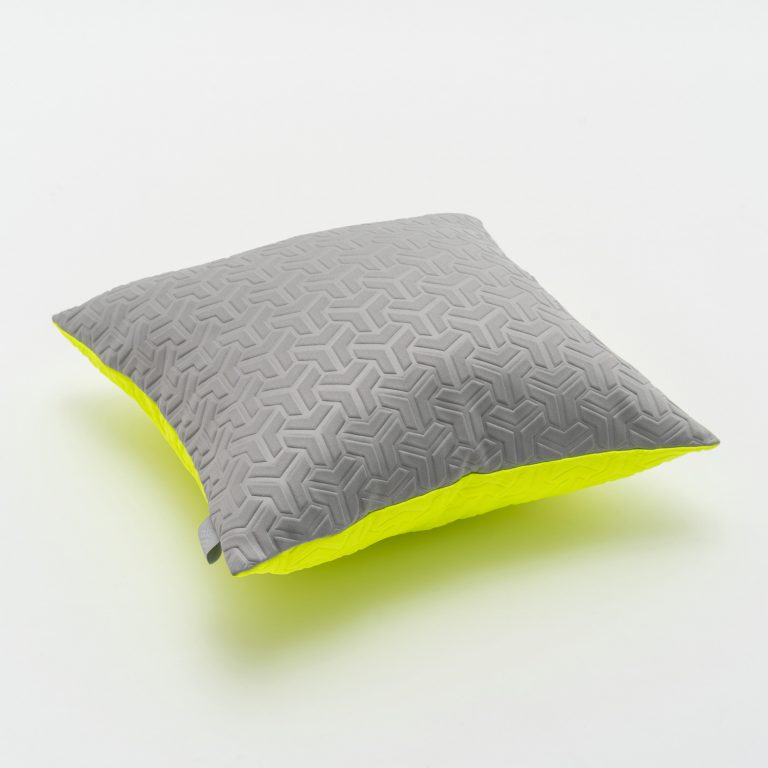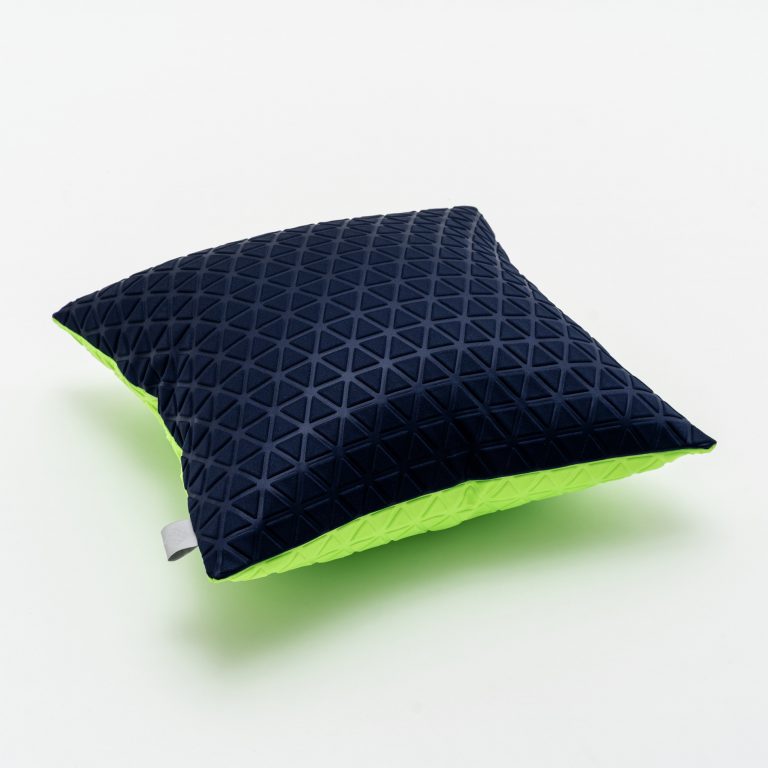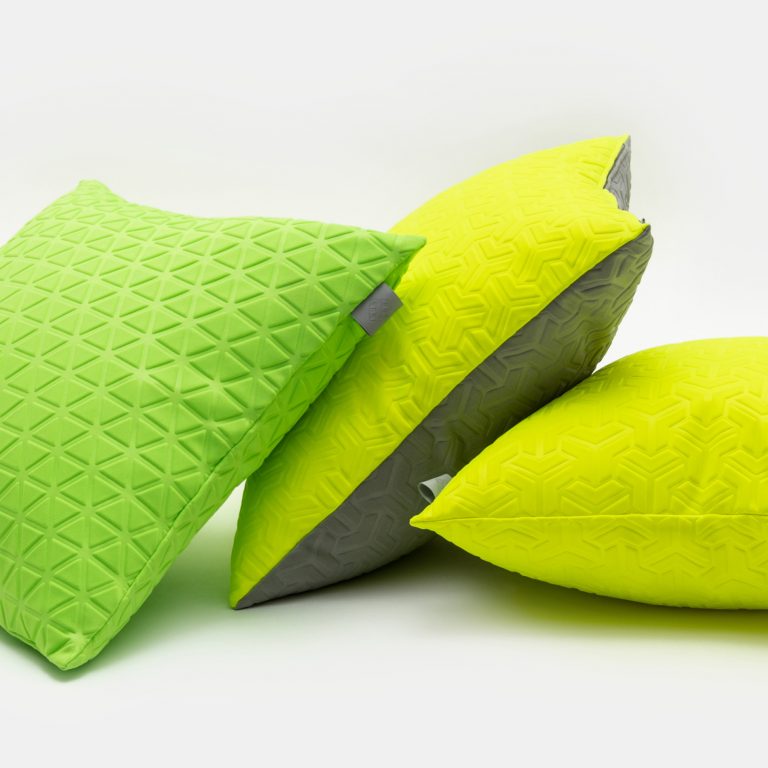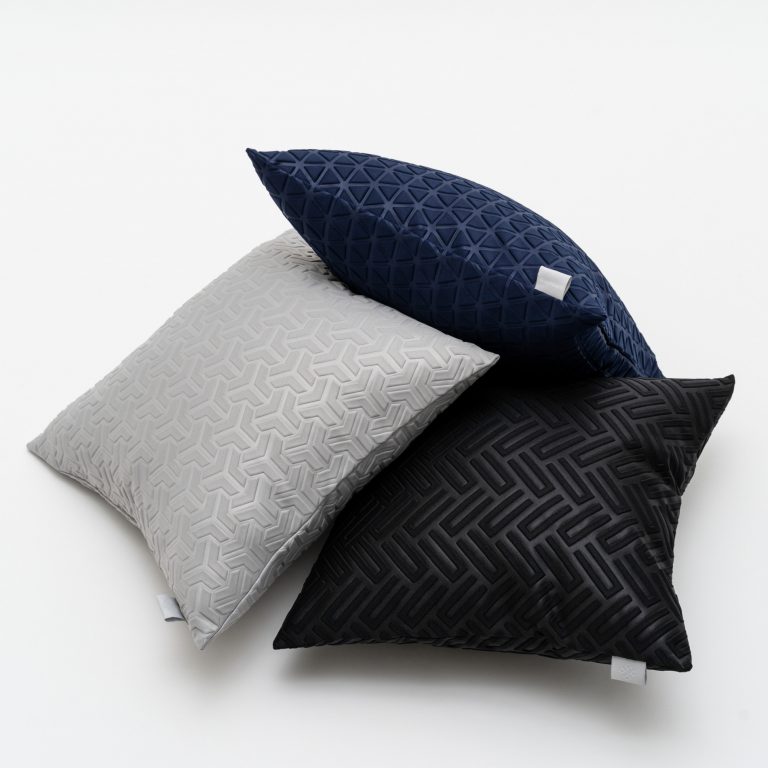 Square cushion cover made from triple-knit material.
45cm side, neither too large nor too small. It will fit any room. The tridimensional graphic looks and feel good when touched and will accent any interior.
The cushion comes in two different patterns: with either two sides of the same color or of a different color.