JACKET / MODERATO / SHORT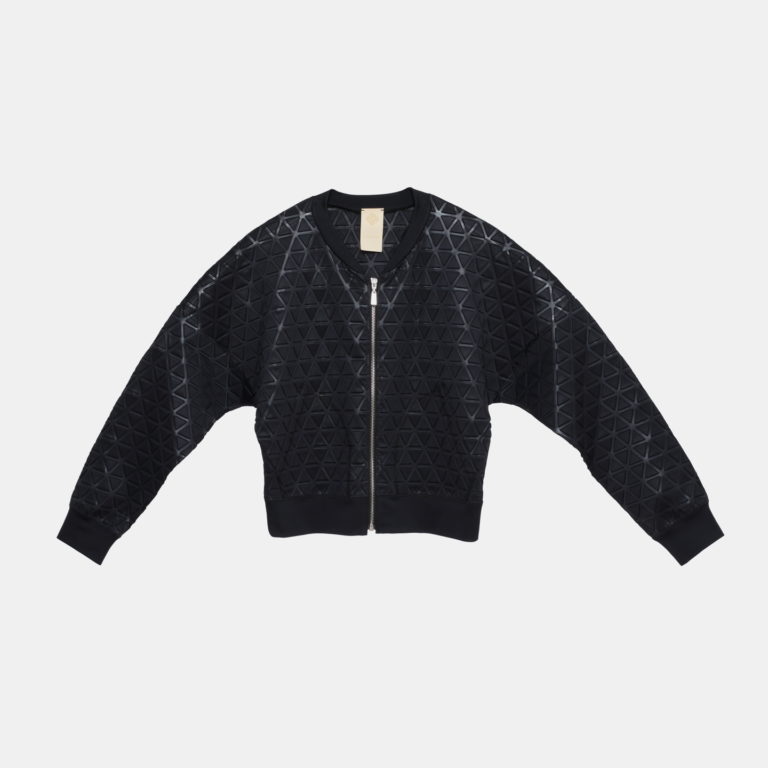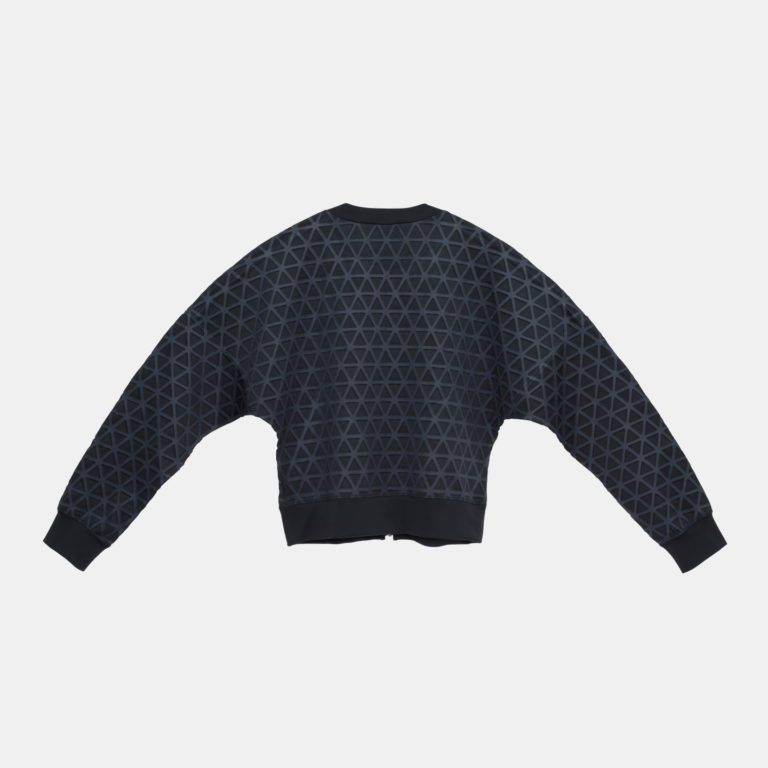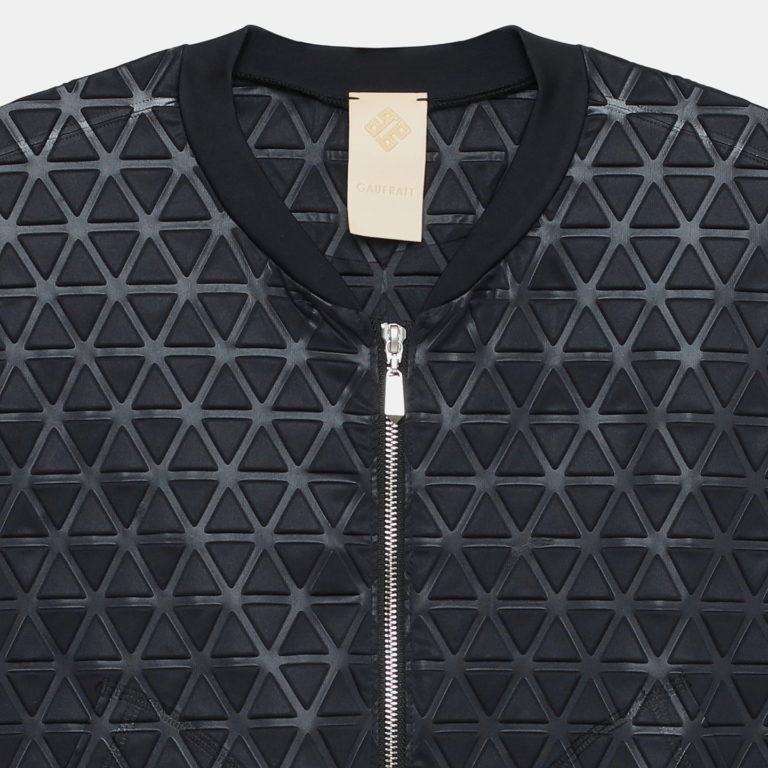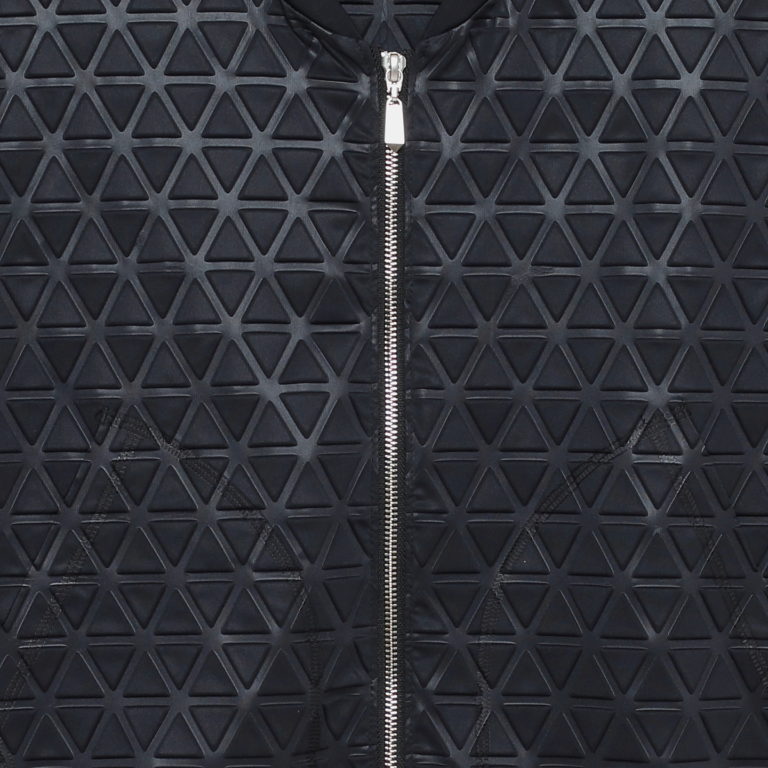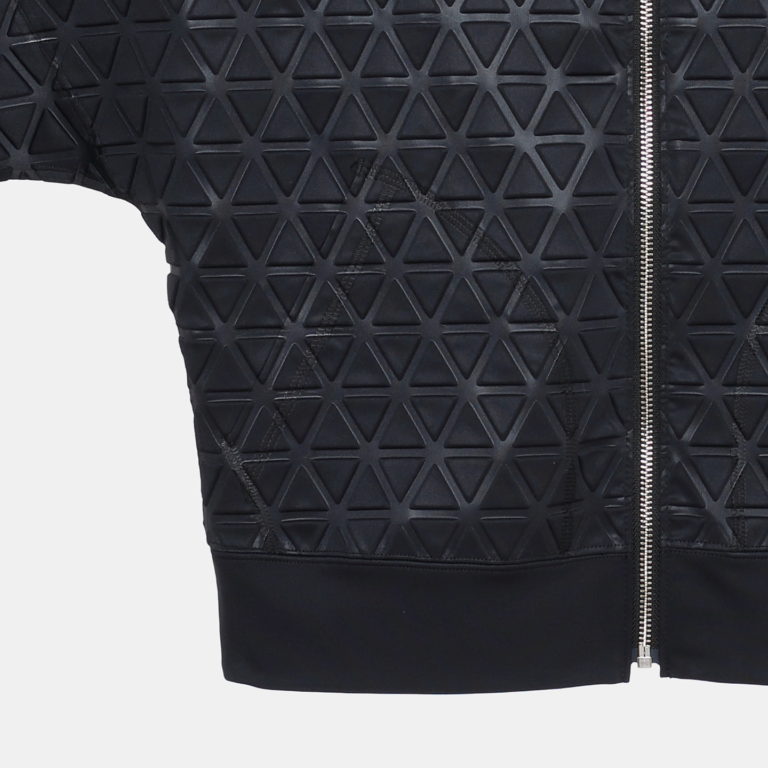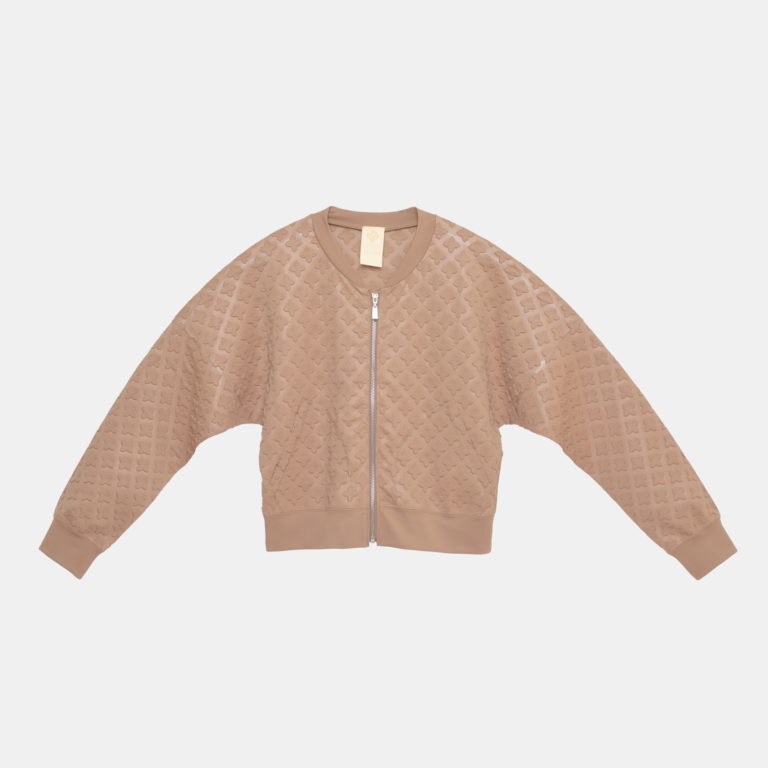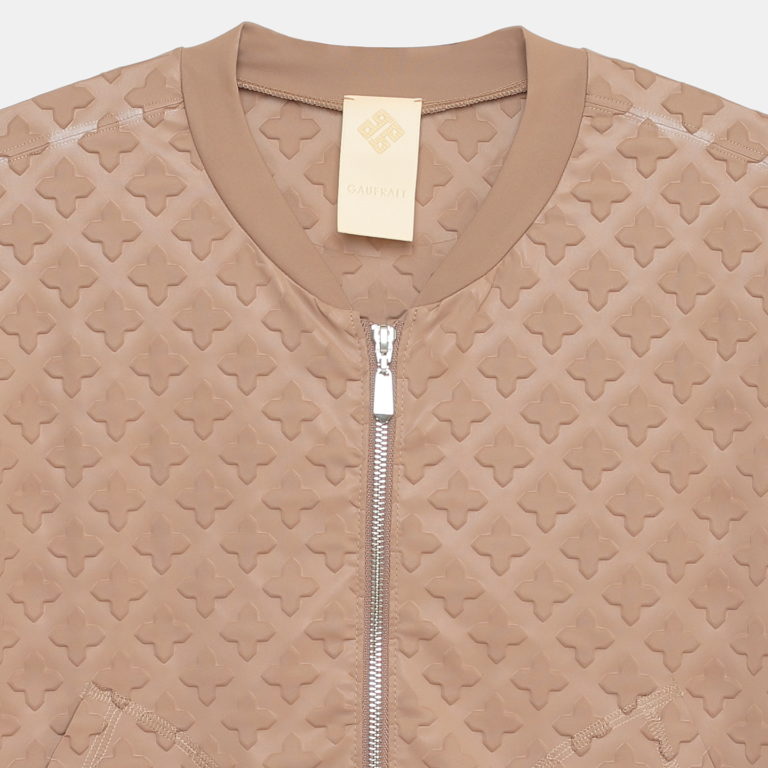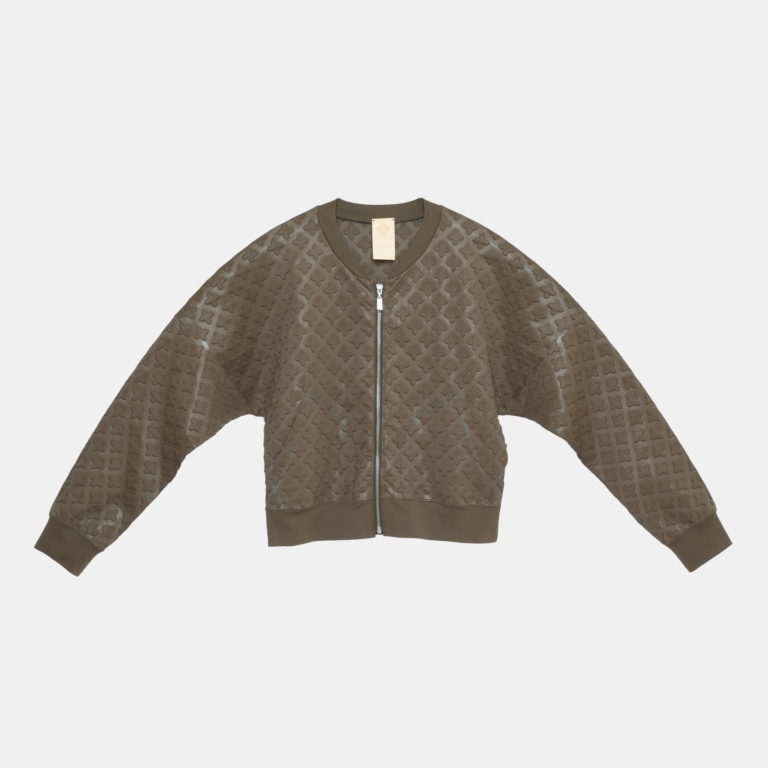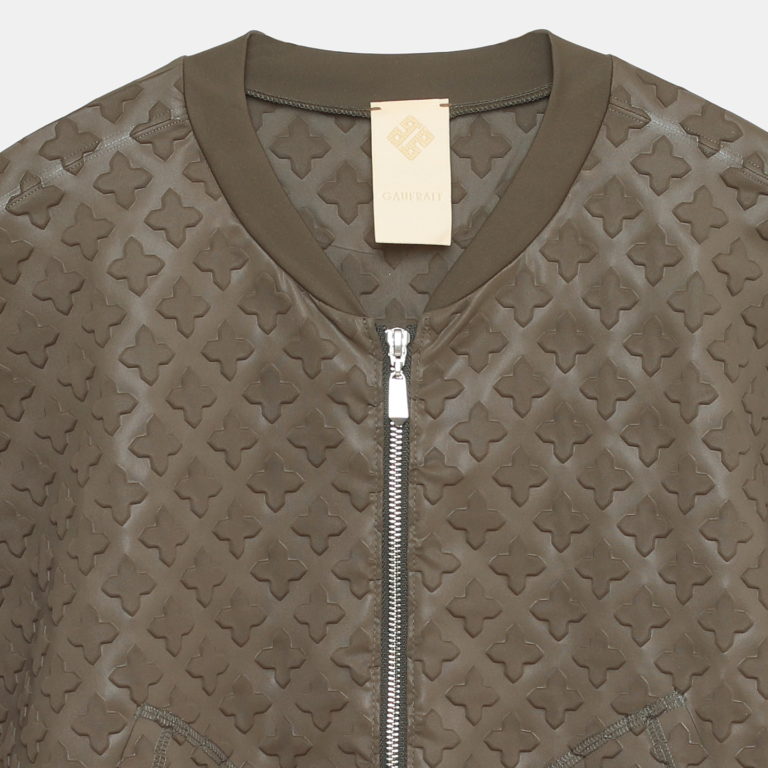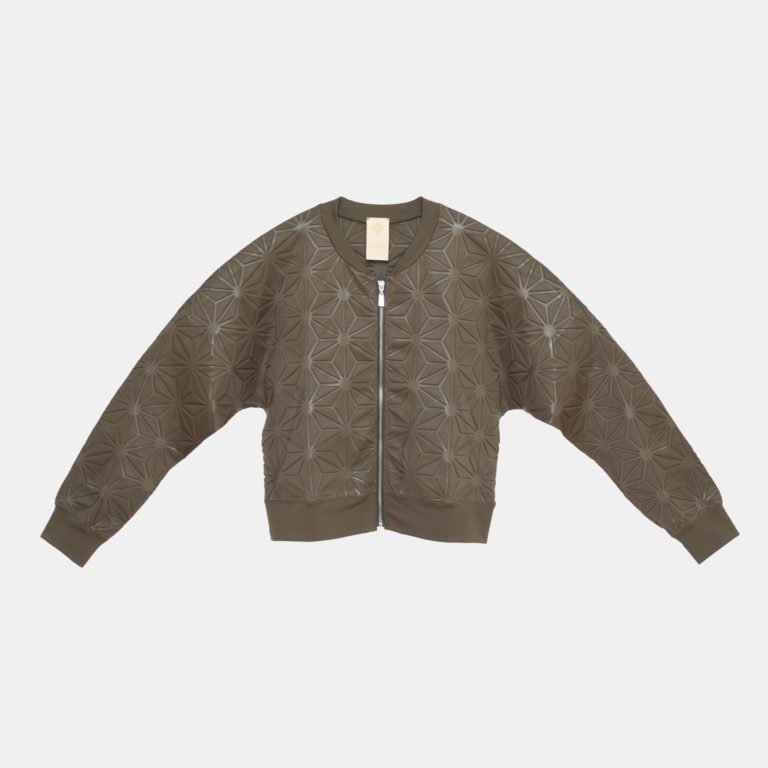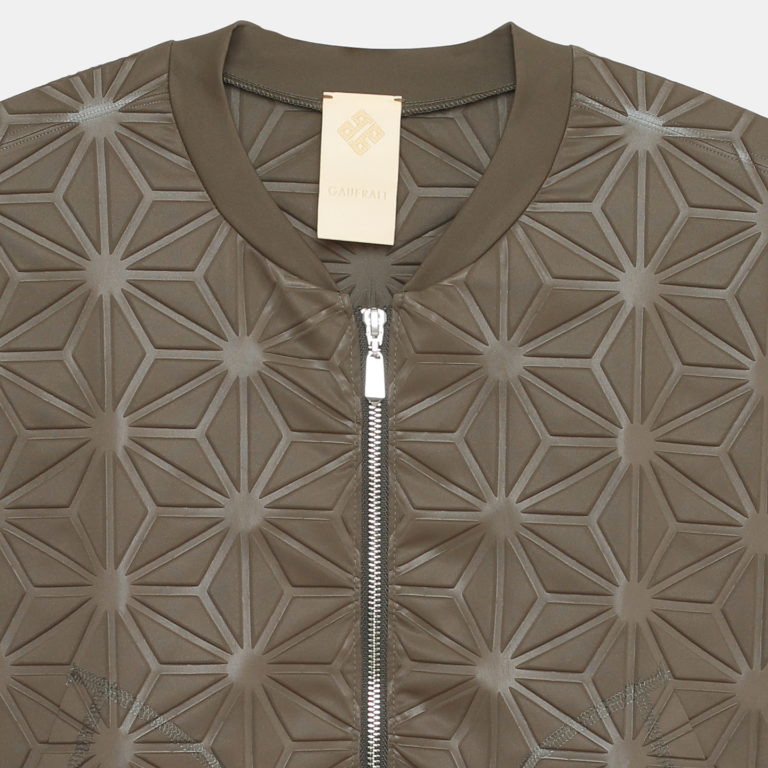 Drop​ ​shoulder​ short ​zip-up​ ​jogger​ ​jacket.
The fabric shows a contrast between a slightly puffed surface and a glossy embossed part.
It also has UV-cut function. The garment is embossed after the sleeve and bodice are stitched together which explains the front and back reverse texture pattern as well as the slightly different color between the front and the back
You​ ​can​ ​wear​ ​this​ ​garment​ ​oversized​ ​or​ ​fitted​ ​to​ ​your​ ​taste. This​ ​item​ ​comes​ ​in​ ​one ​size.