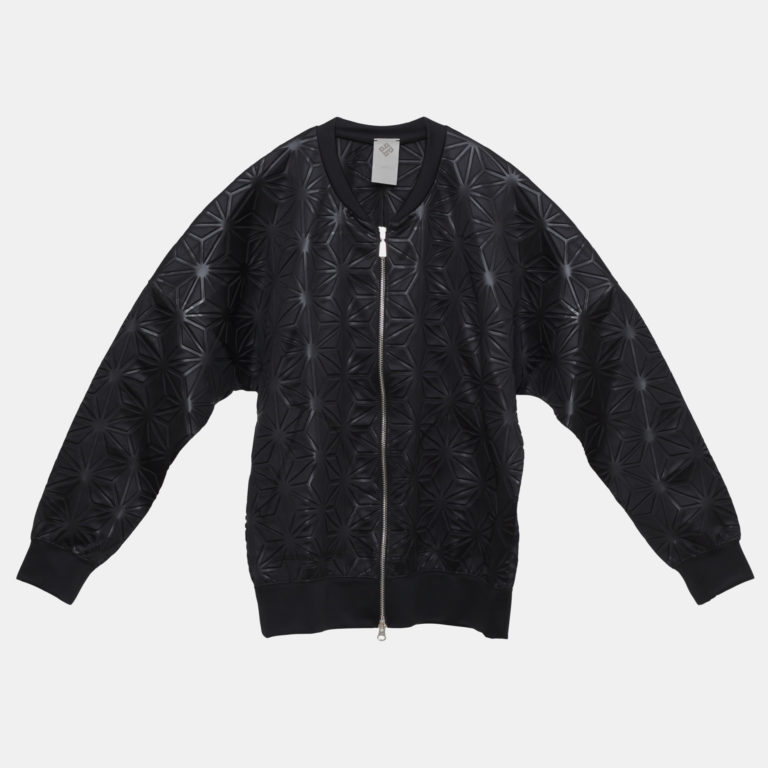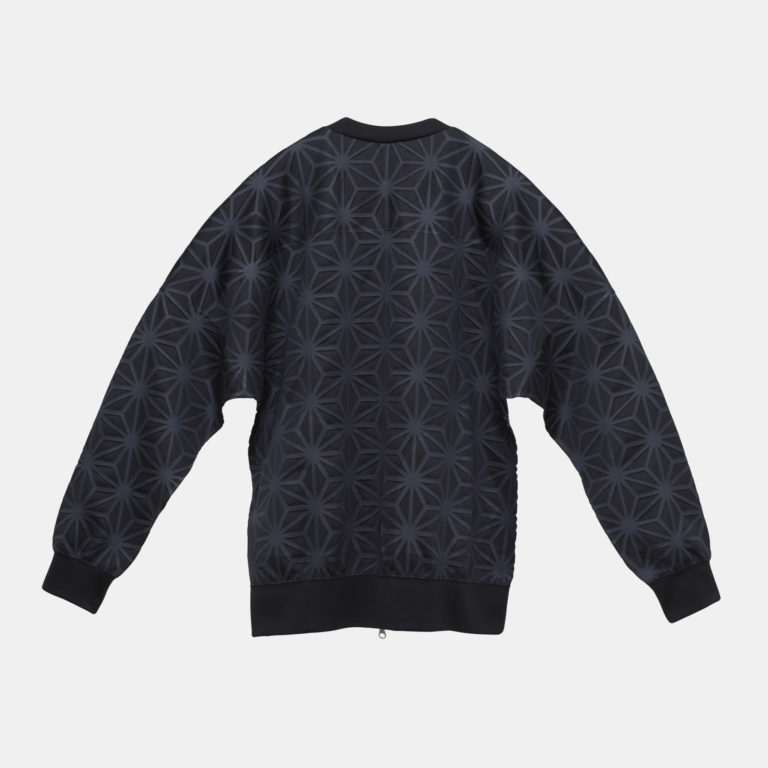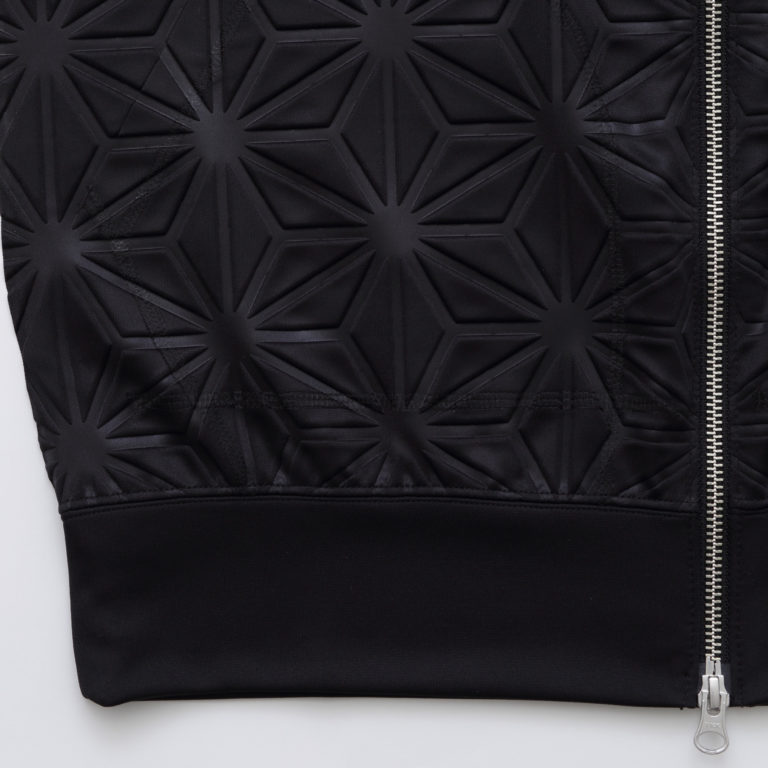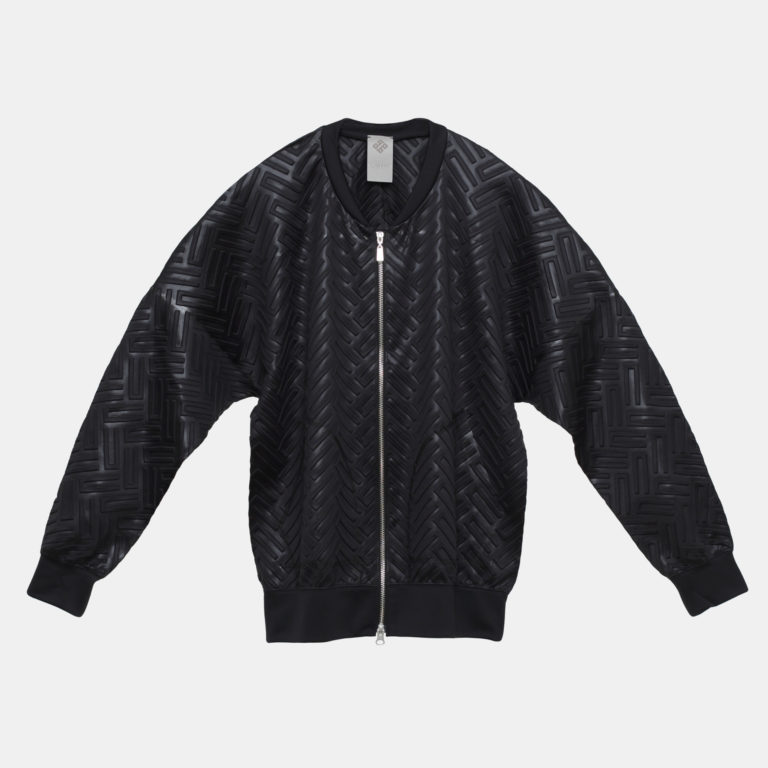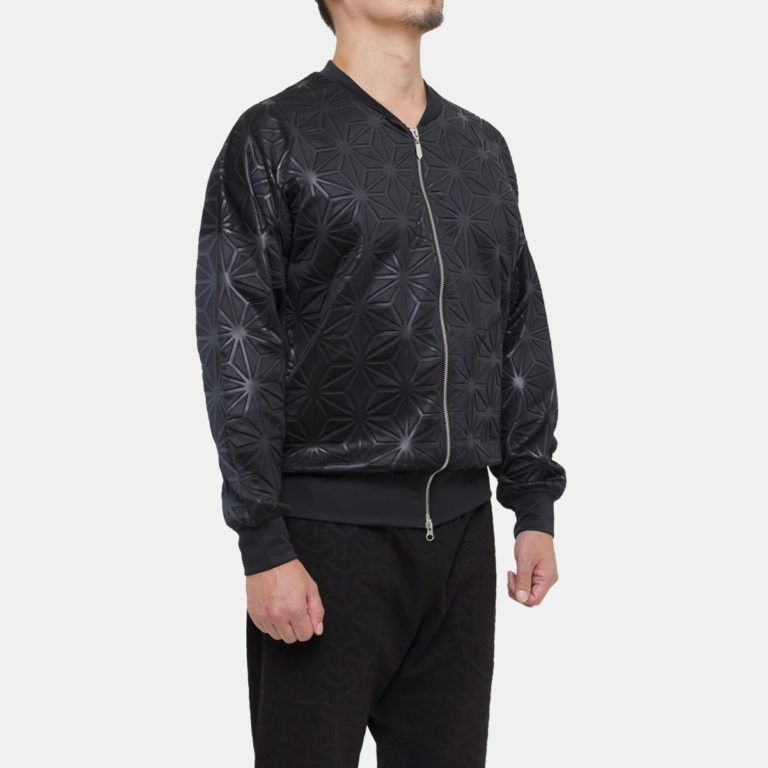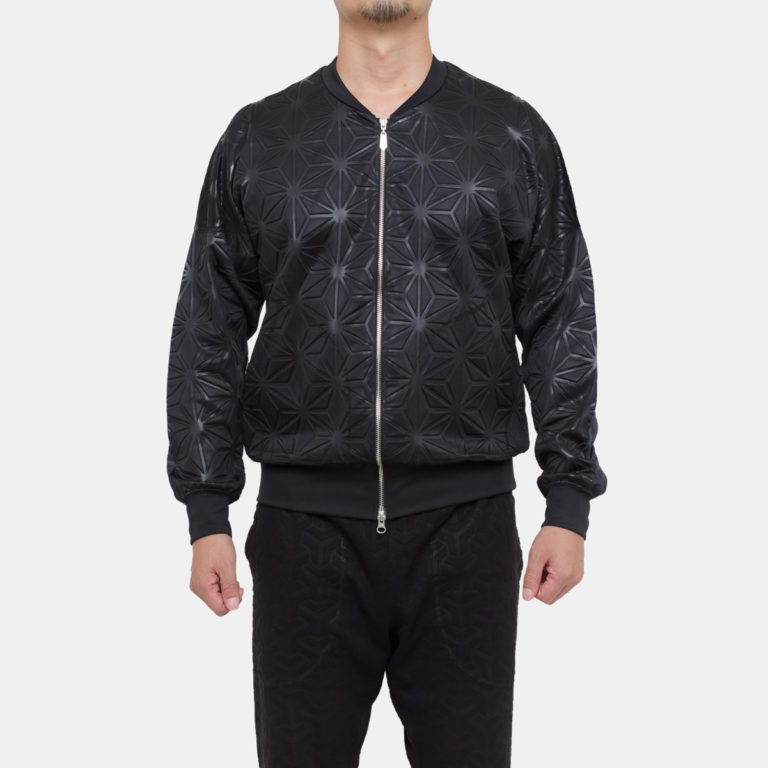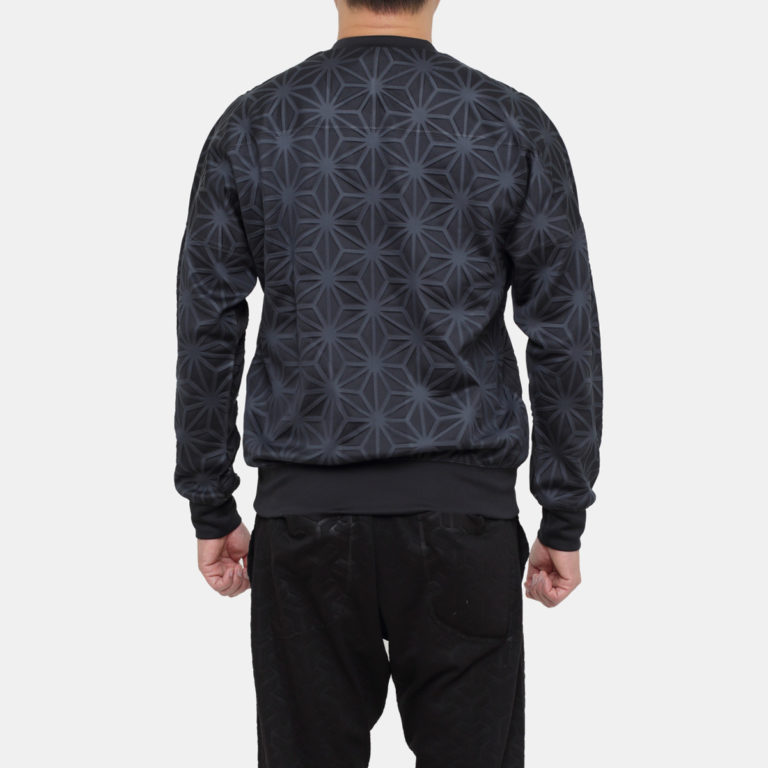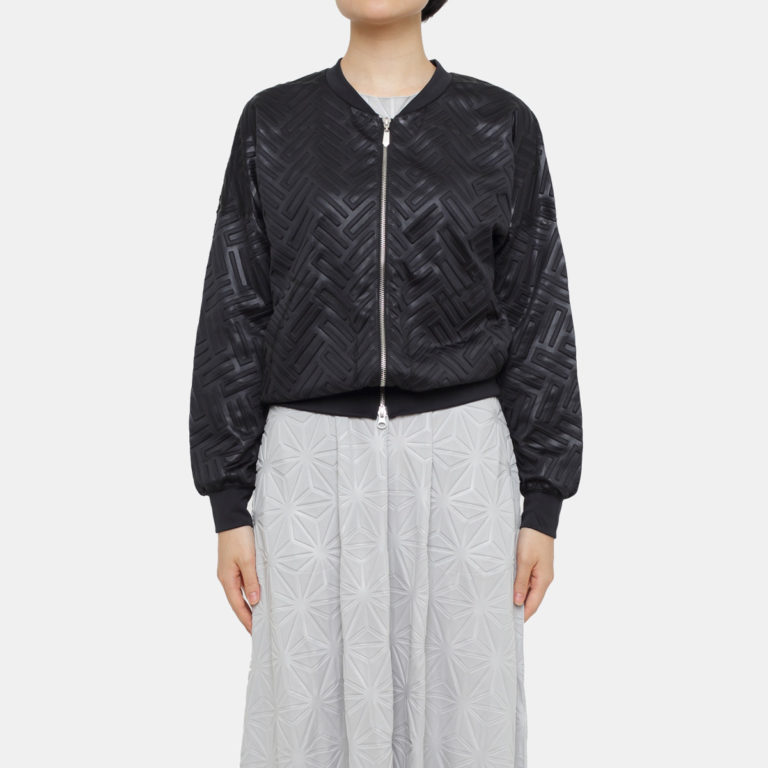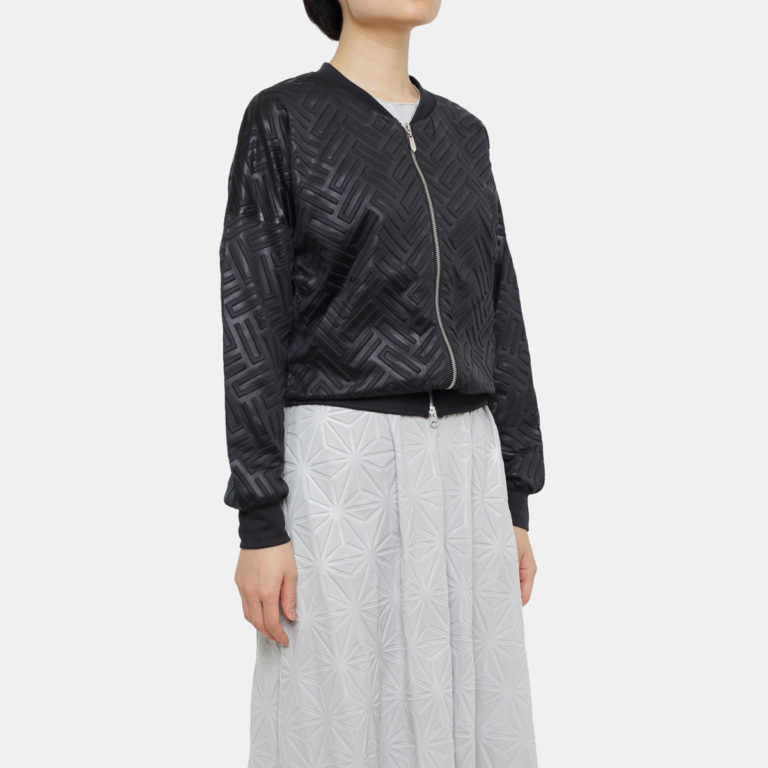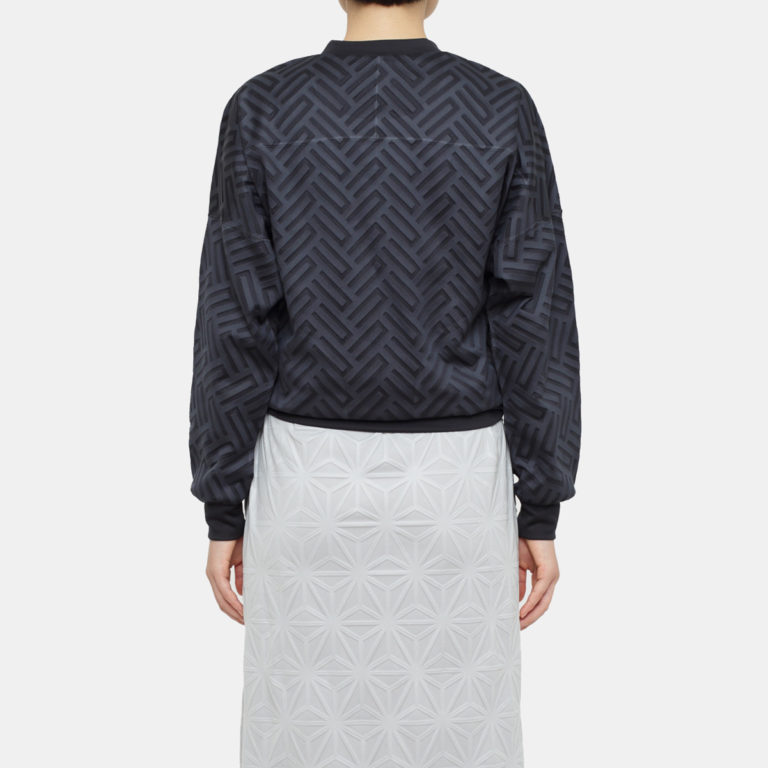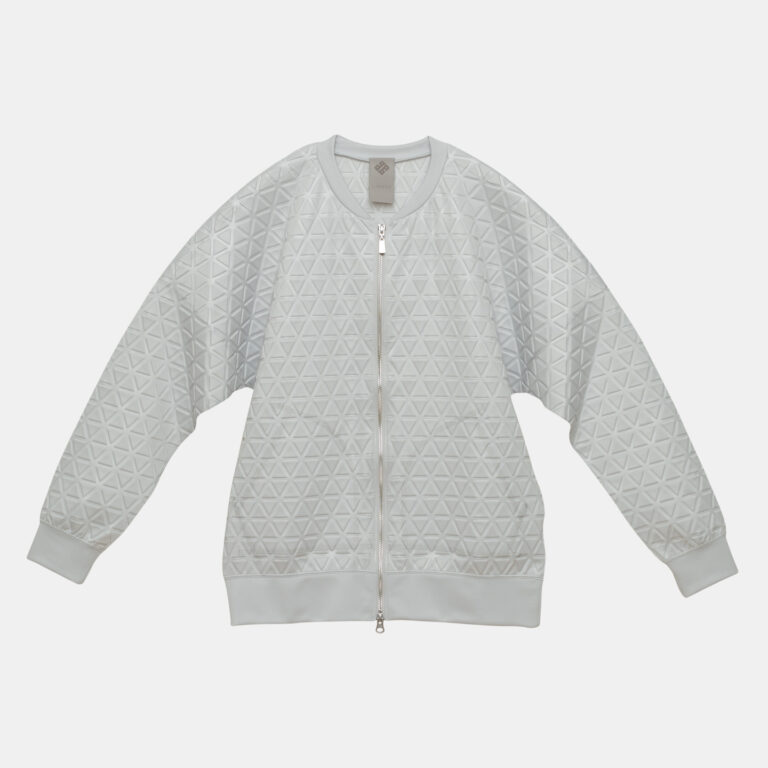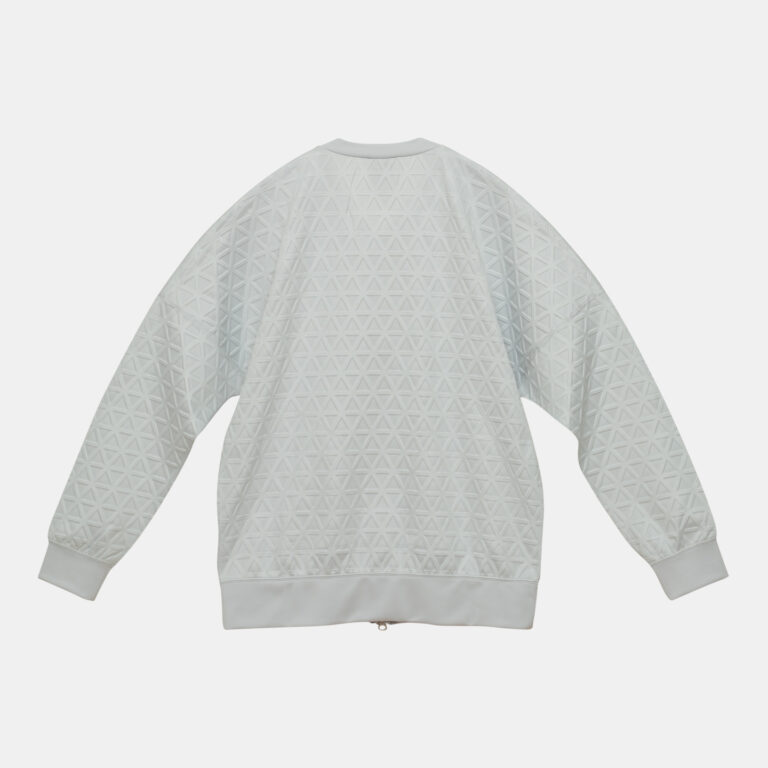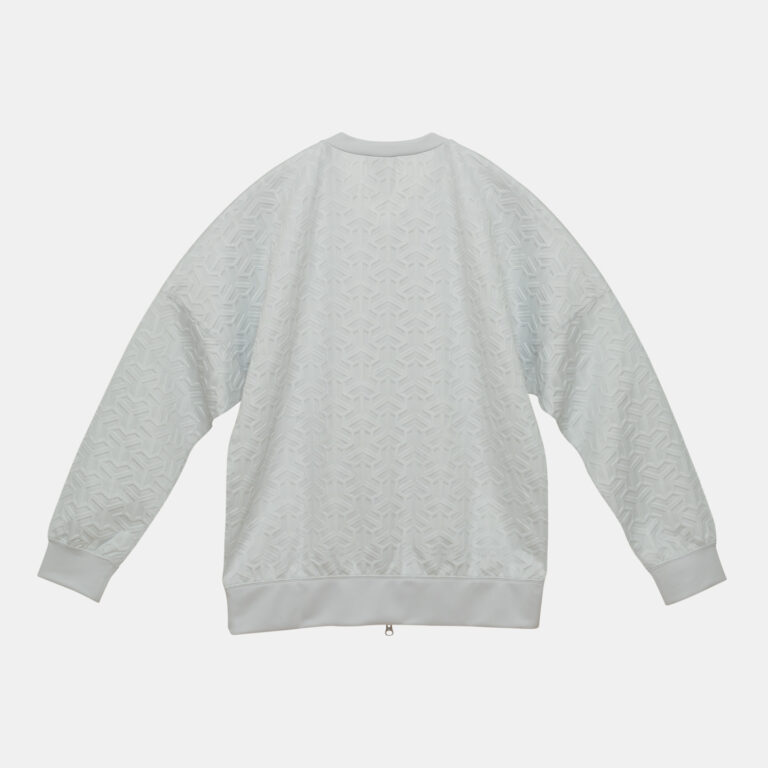 Drop​ ​shoulder​ ​zip-up​ ​jogger​ ​jacket.
The glossy touch which looks at first glance like leather appears clearly even when lightly embossed.
Once the sleeve and bodice are stitched together, the garment undergoes an embossing process, so the front and back have a reverse texture pattern. This gives​ ​the​ ​front​ ​and​ ​back​ ​of​ ​the​ ​garment​ ​a​ ​slightly​ ​different​ ​color.
Can be worn as a cardigan when the season change or as a sweater in winter.
You​ ​can​ ​wear​ ​this​ ​garment​ ​oversized​ ​or​ ​fitted​ ​to​ ​your​ ​taste. This​ ​item​ ​comes​ ​in​ ​two​ ​sizes.