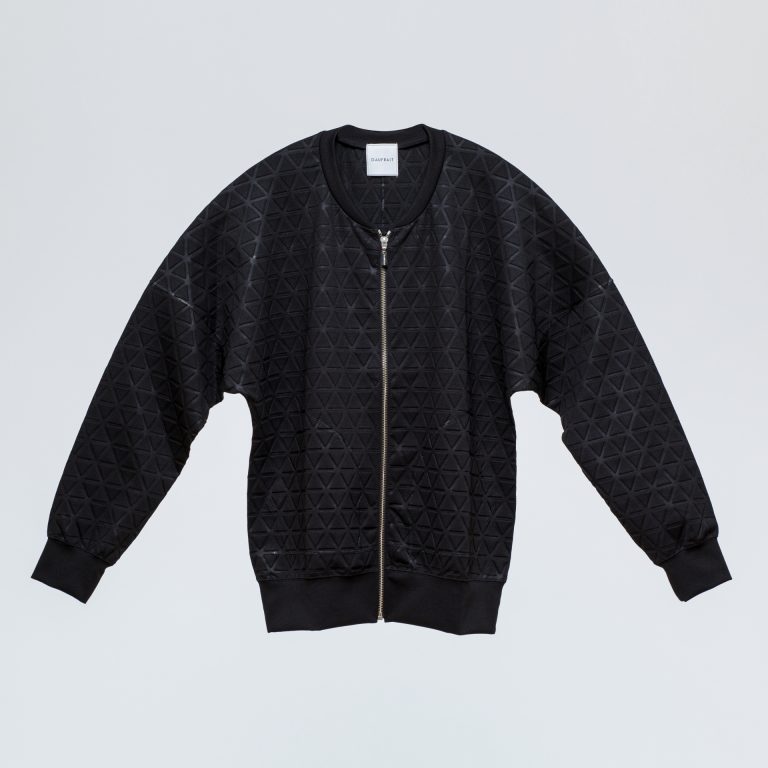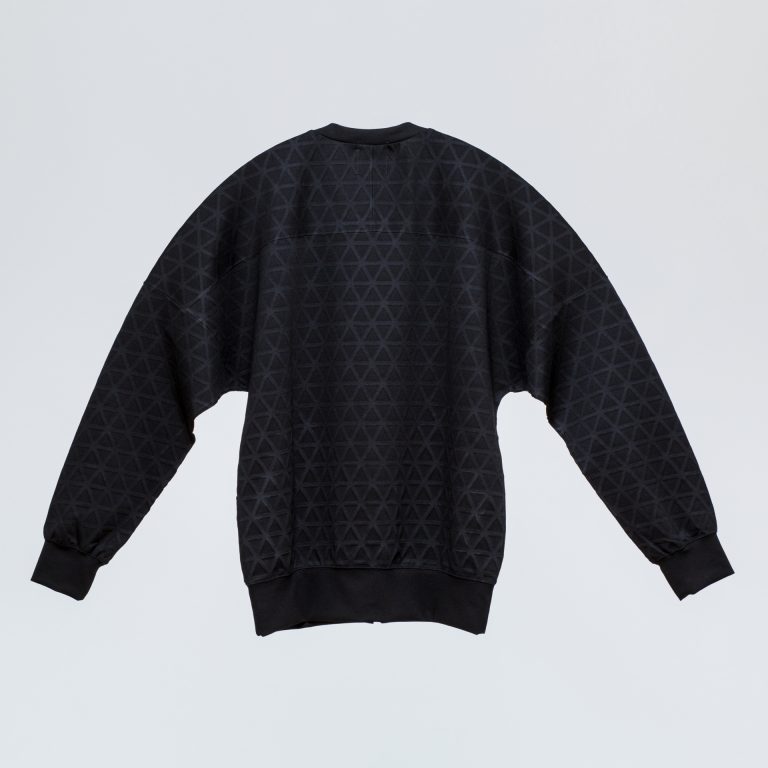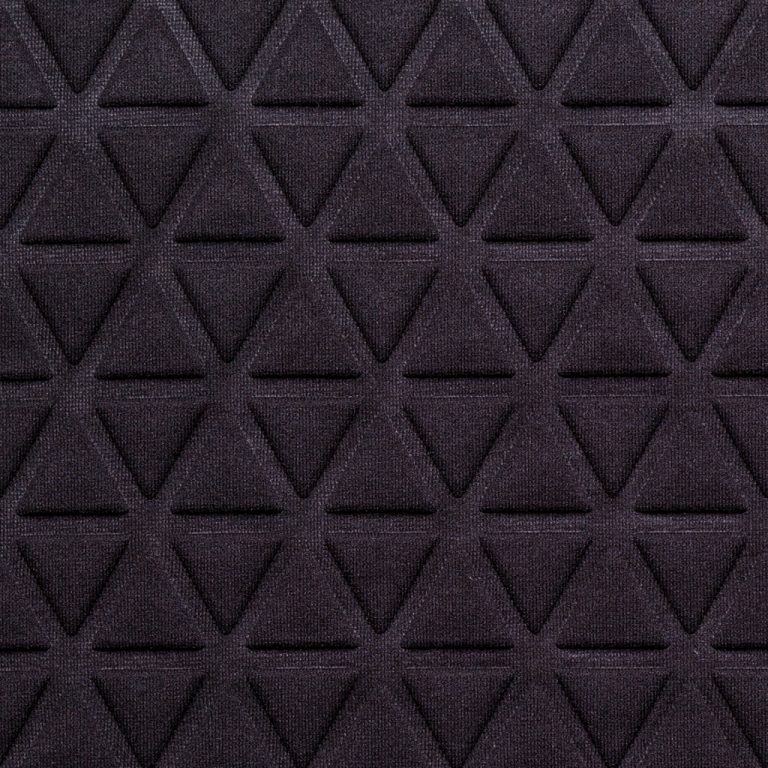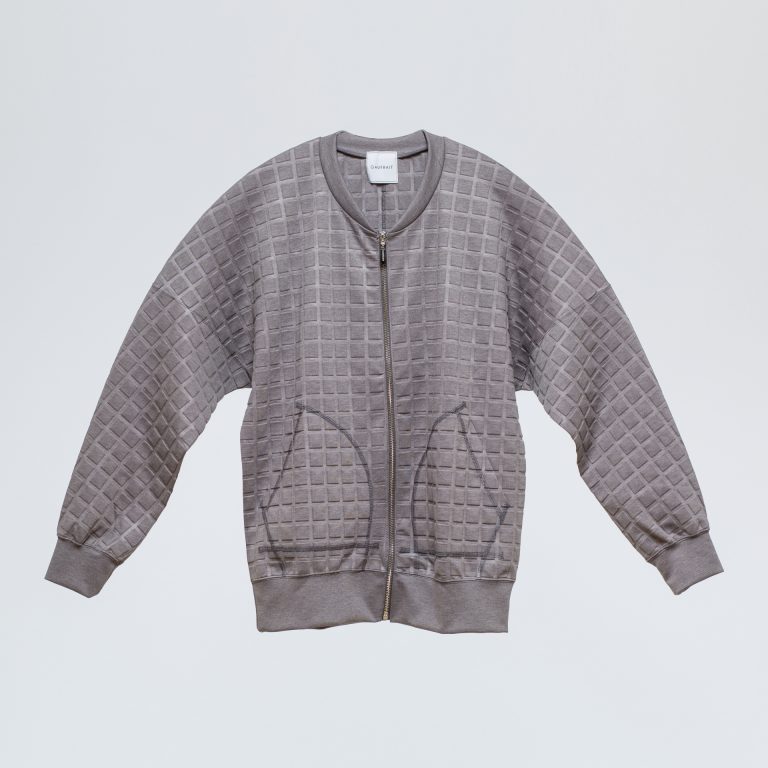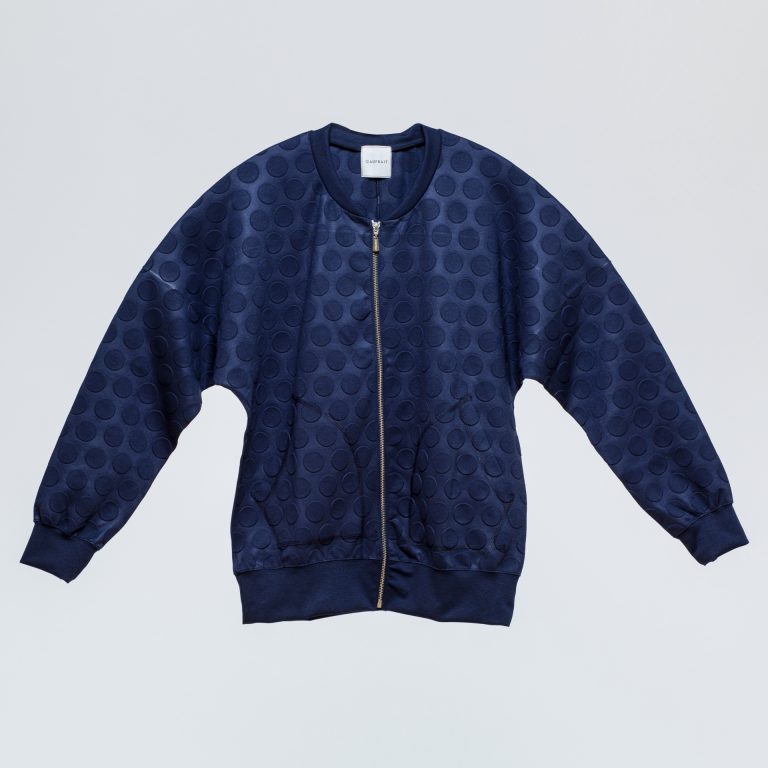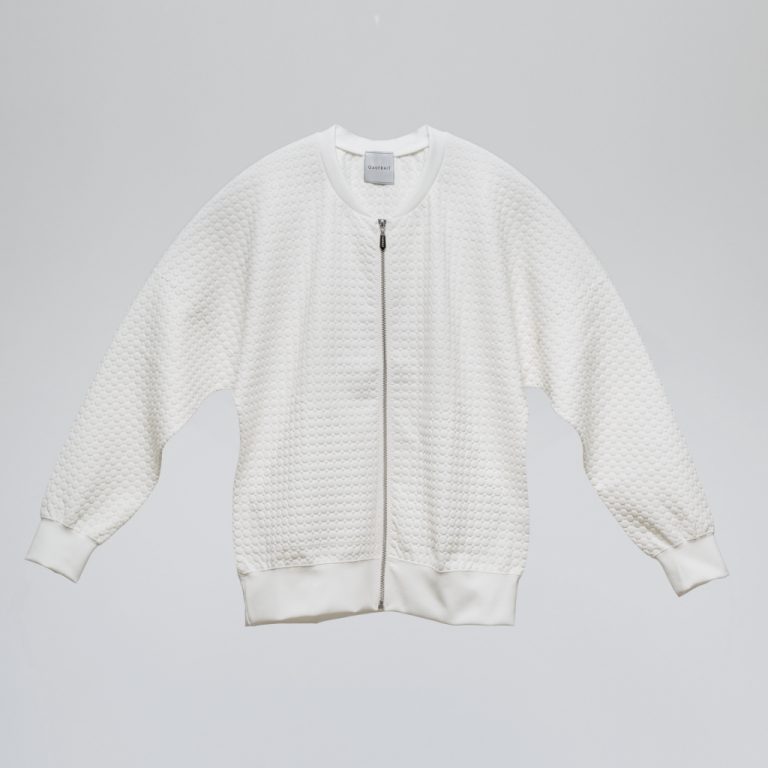 Drop​ ​shoulder​ ​zip-up​ ​jogger​ ​jacket.
The fabric has a soft hand and is stretchy, thanks to its polyester-based rayon-polyurethane​ ​blend​ ​fibers.
Once the sleeve and bodice are stitched together, the garment undergoes an embossing process, so the front and back have a reverse texture pattern.
This gives​ ​the​ ​front​ ​and​ ​back​ ​of​ ​the​ ​garment​ ​a​ ​slightly​ ​different​ ​color.
You​ ​can​ ​wear​ ​this​ ​garment​ ​oversized​ ​or​ ​fitted​ ​to​ ​your​ ​taste. This​ ​item​ ​comes​ ​in​ ​two​ ​sizes.