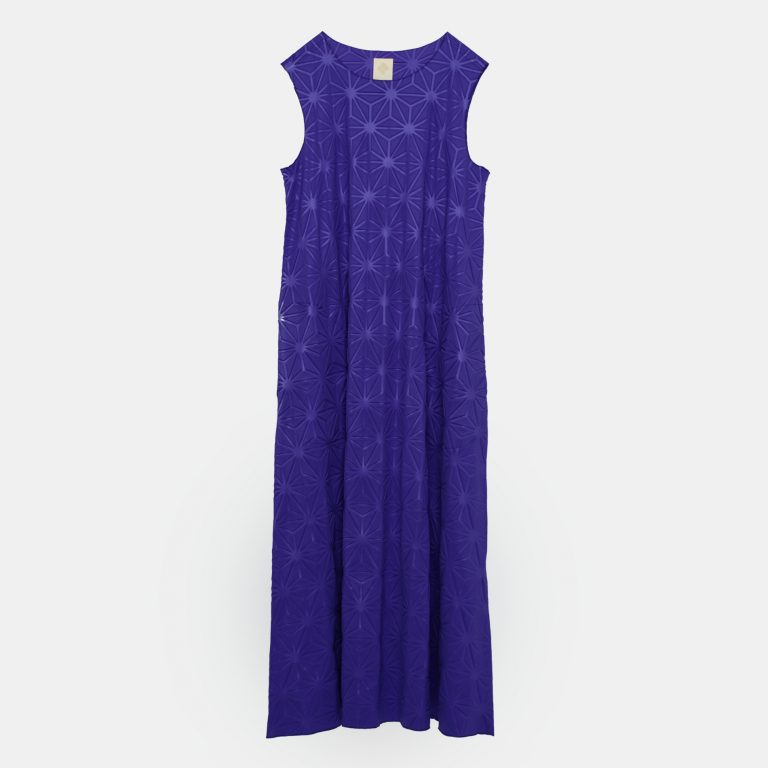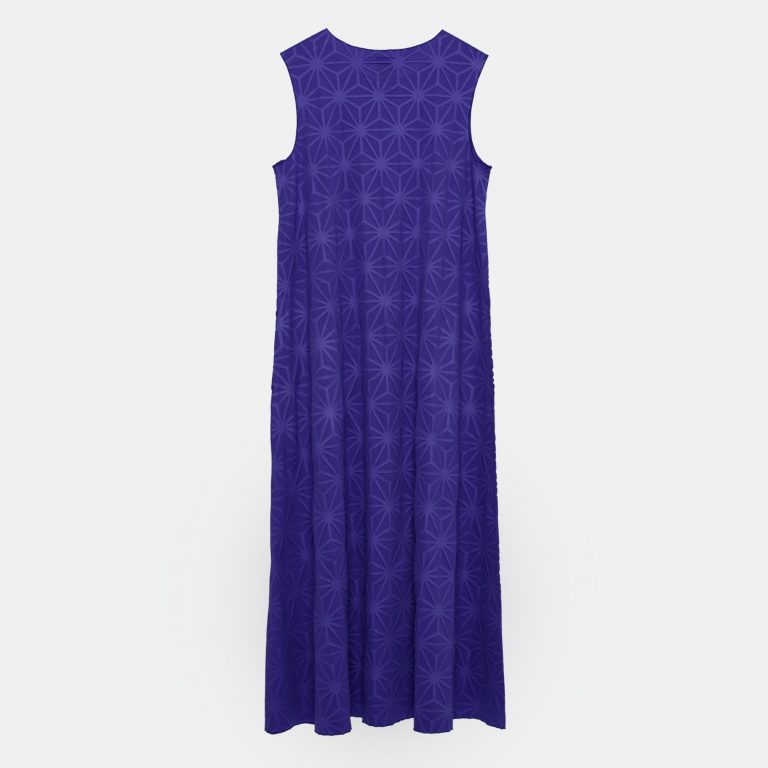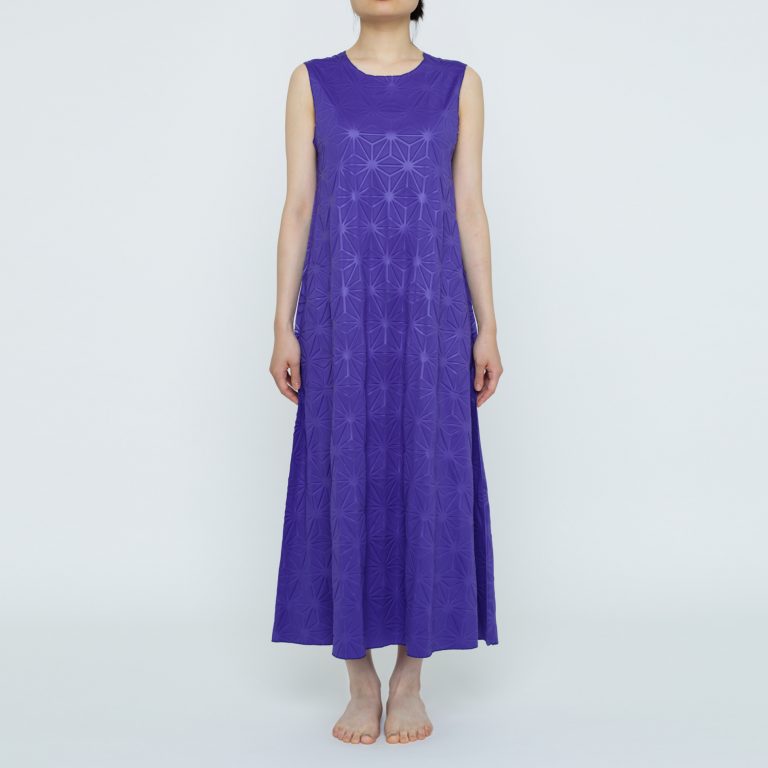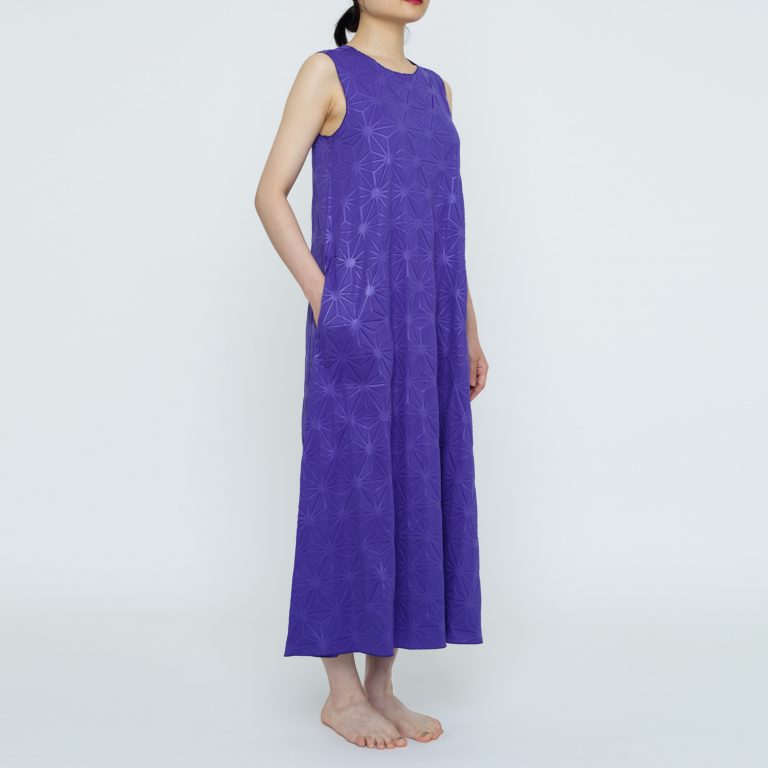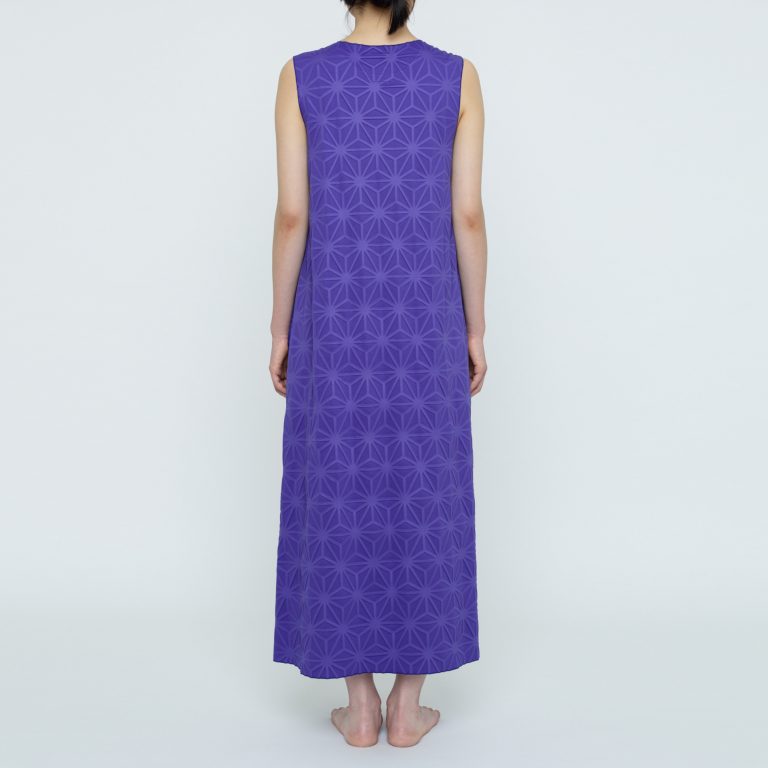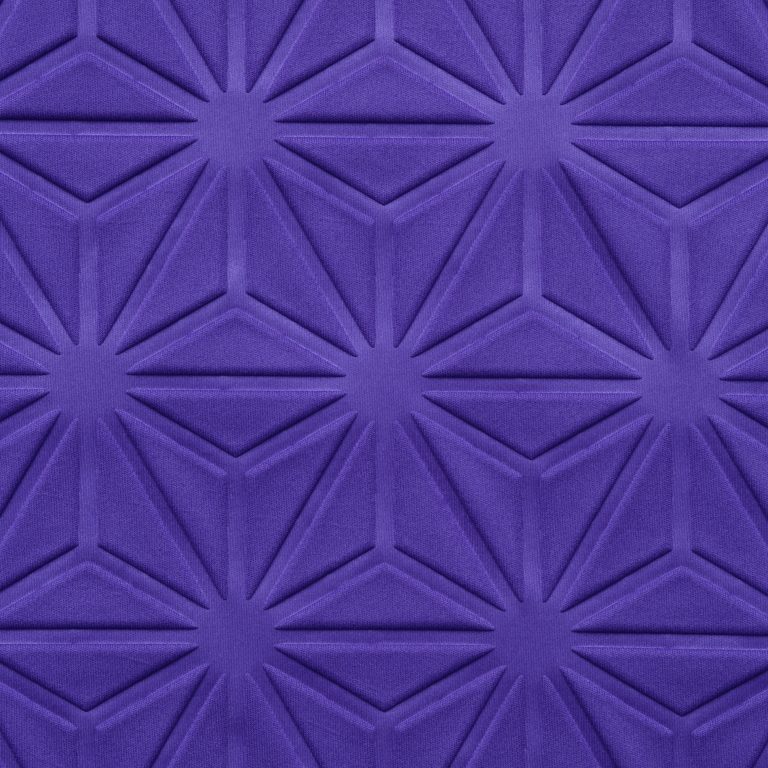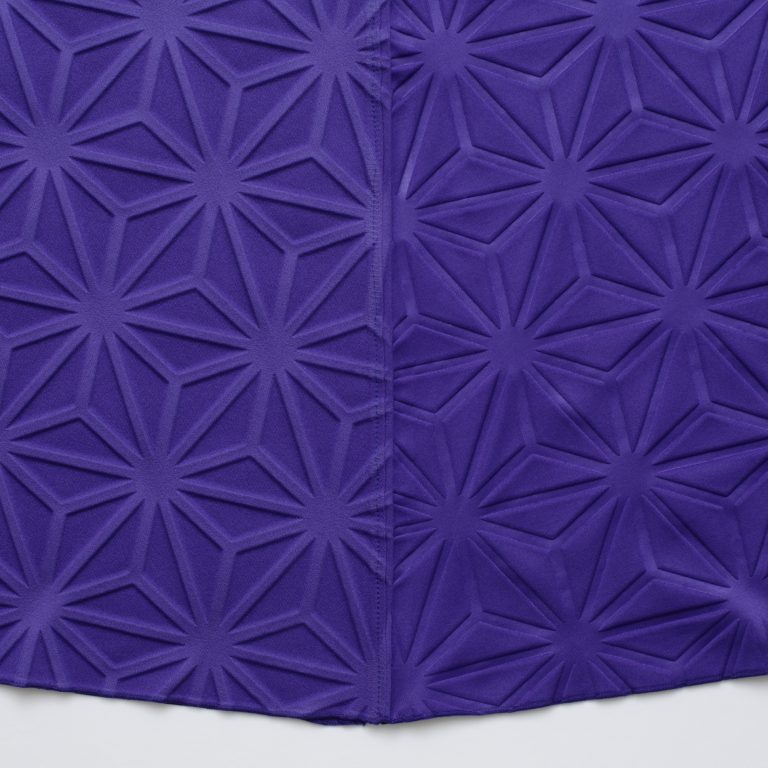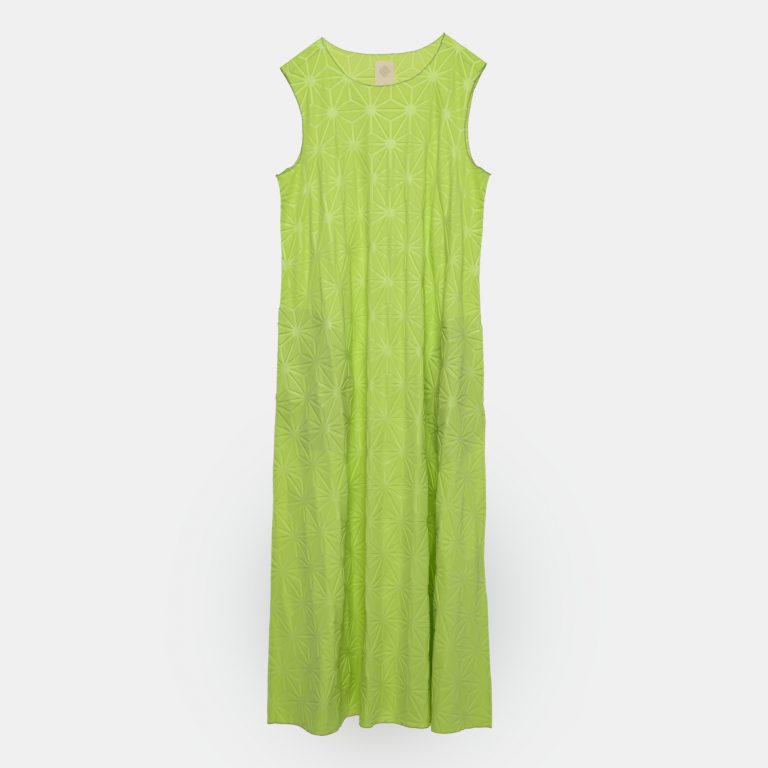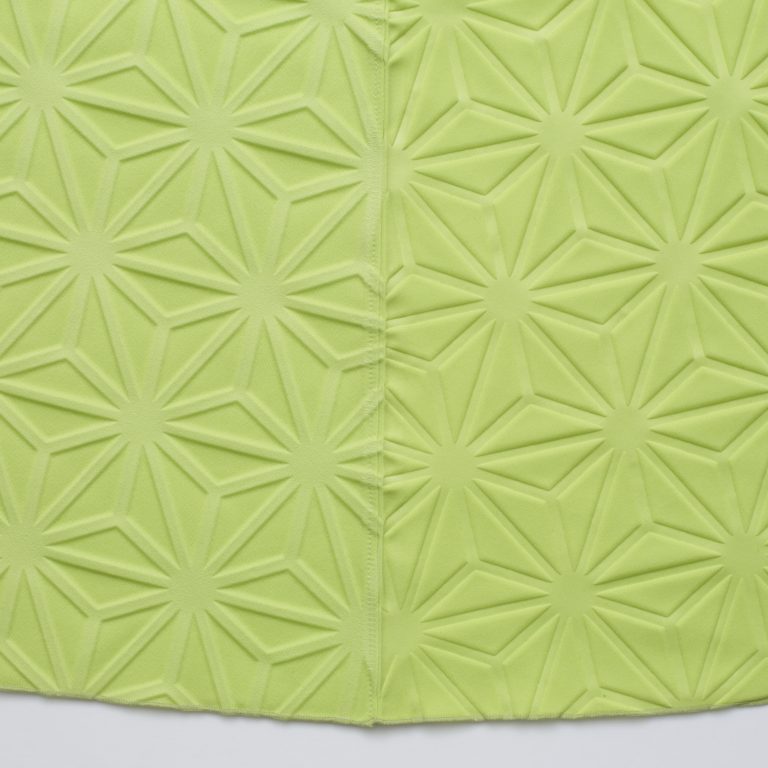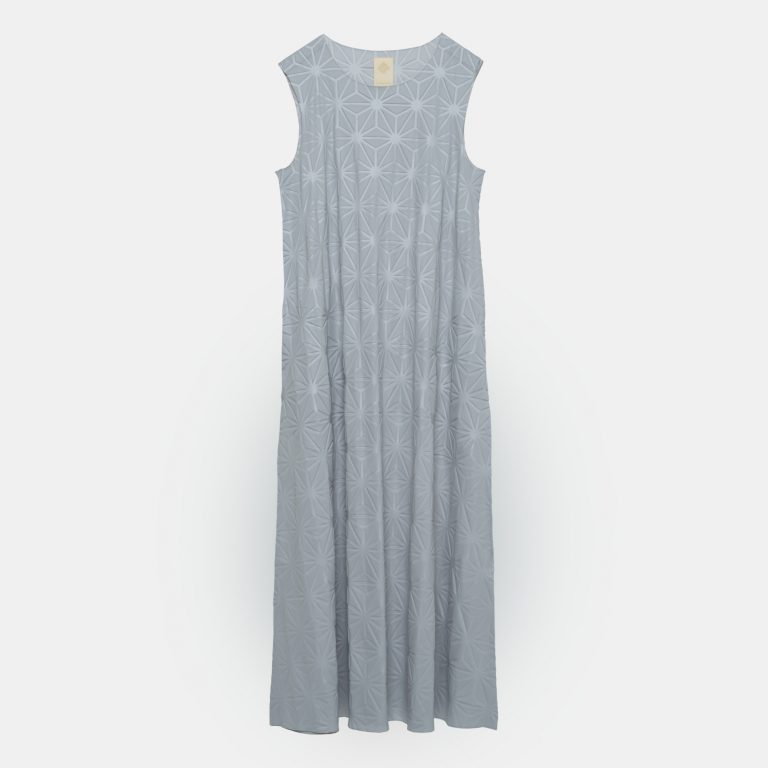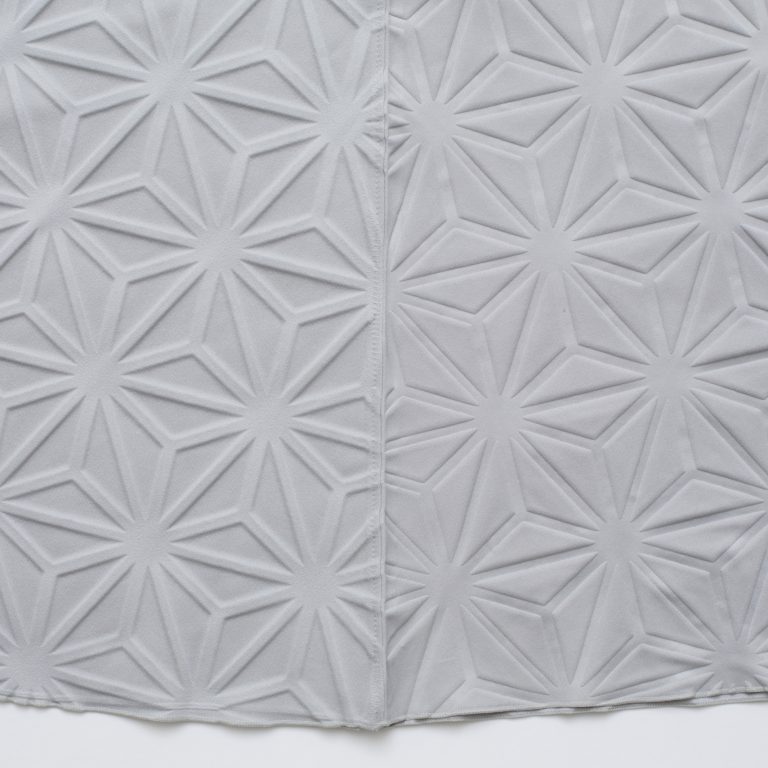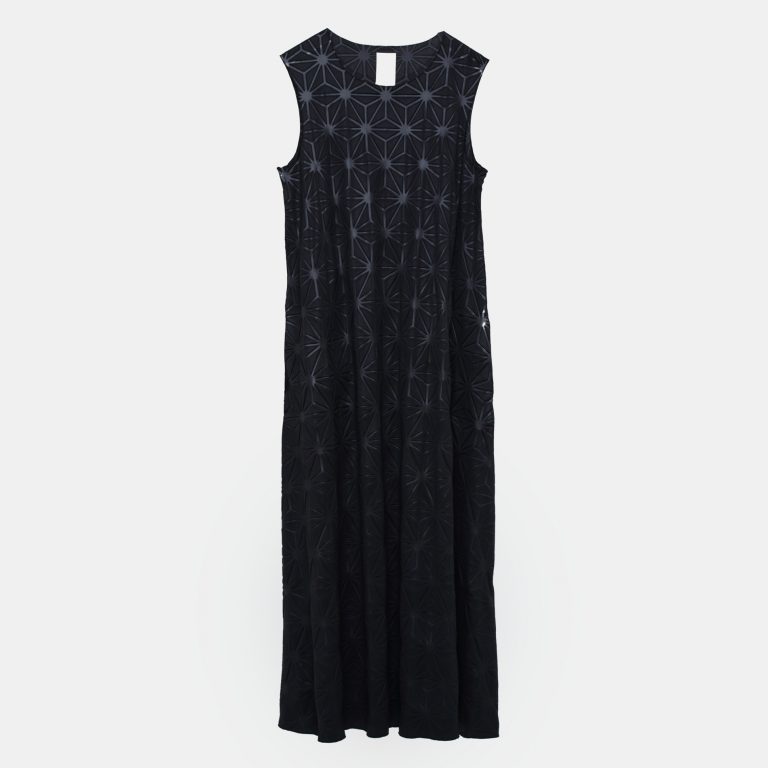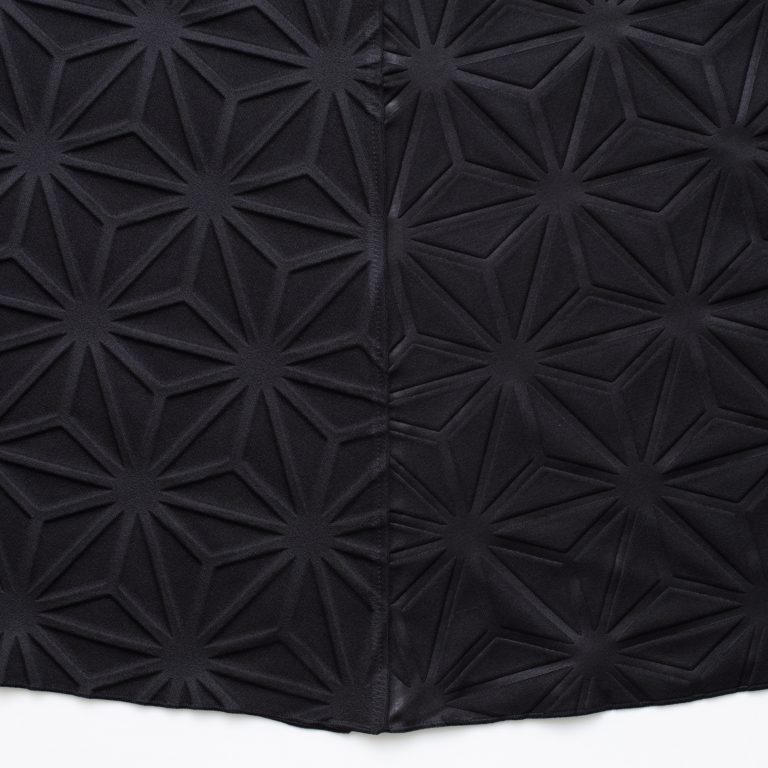 Crew neck, no sleeve, A-line silhouette dress
Mid-thickness high-gage smooth material.
Since the garment is pressed once finished, the back appears as the reverse of the front and some color variations appear.
The collar and pockets appear in the back because of the pressing process.
Please consider this a characteristic of the garment.
There are pockets on the side stitch.