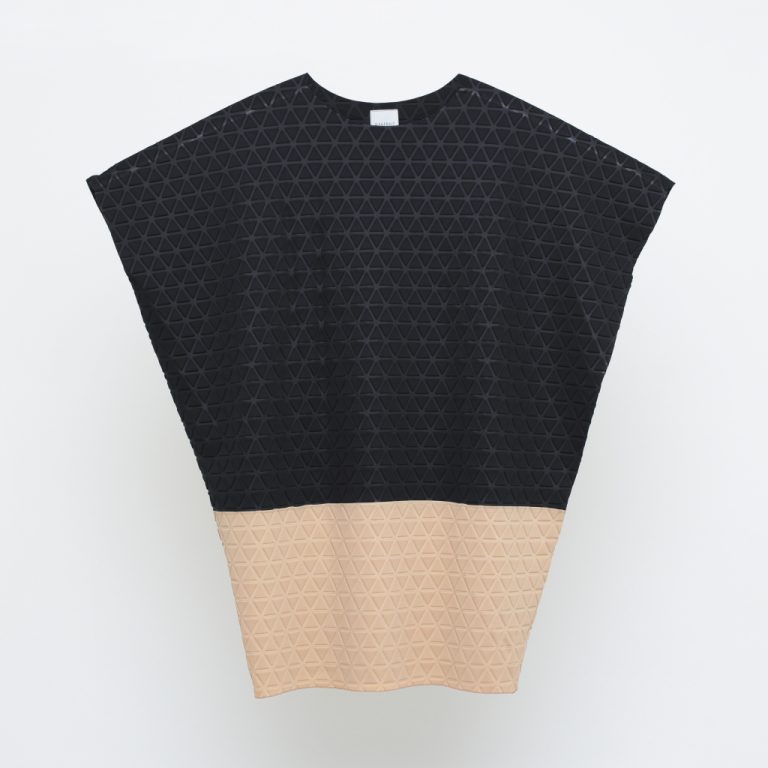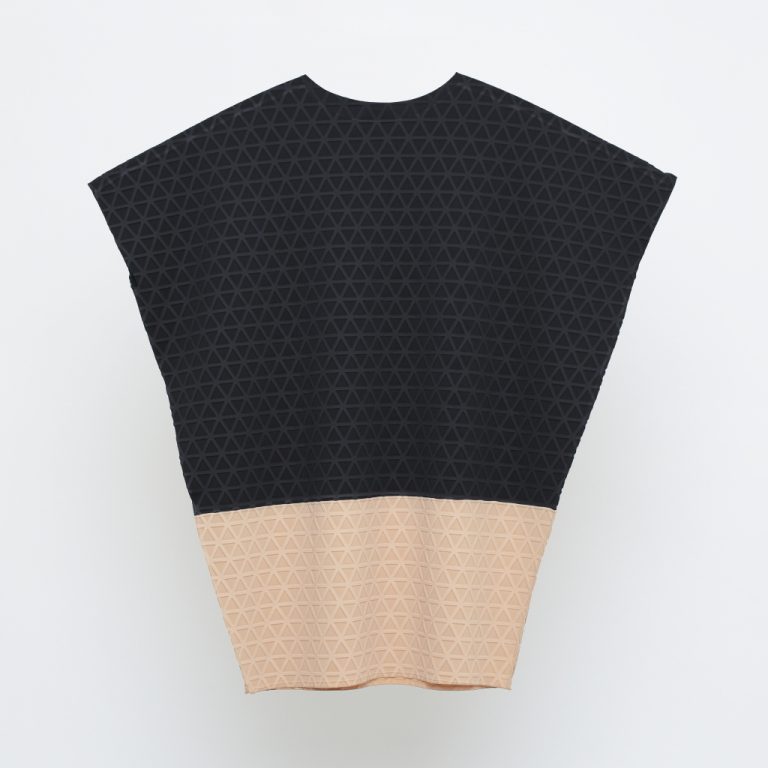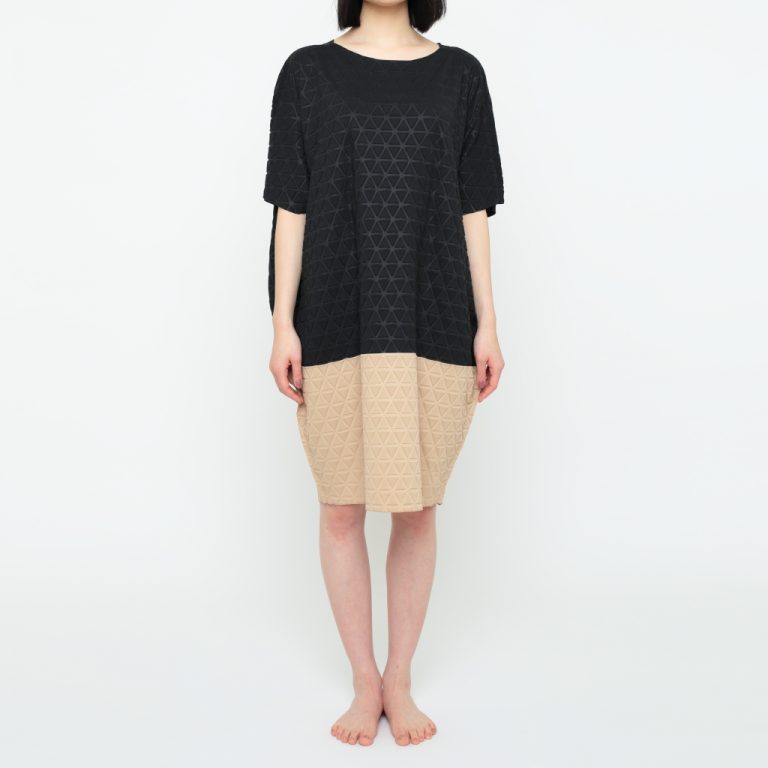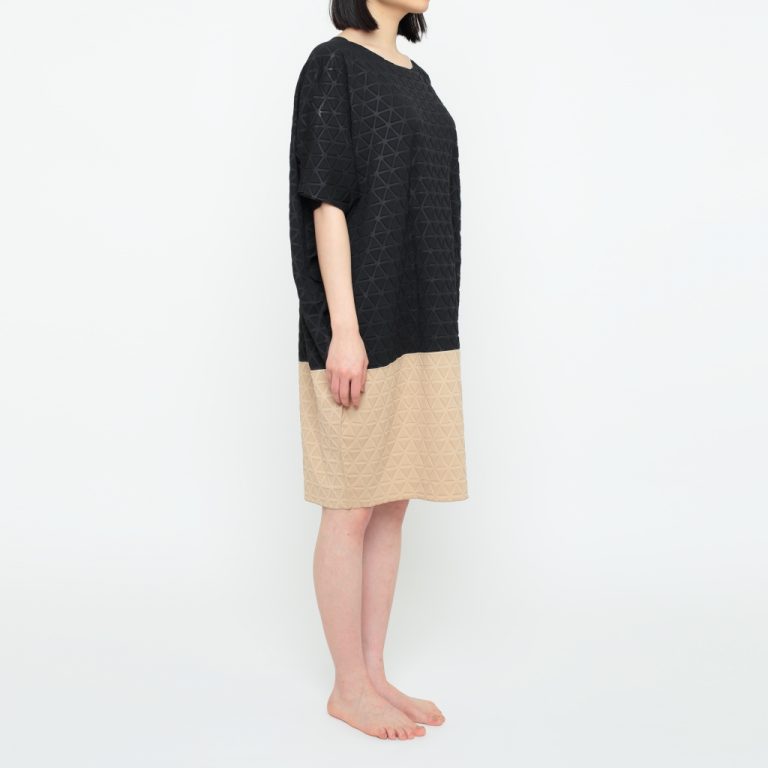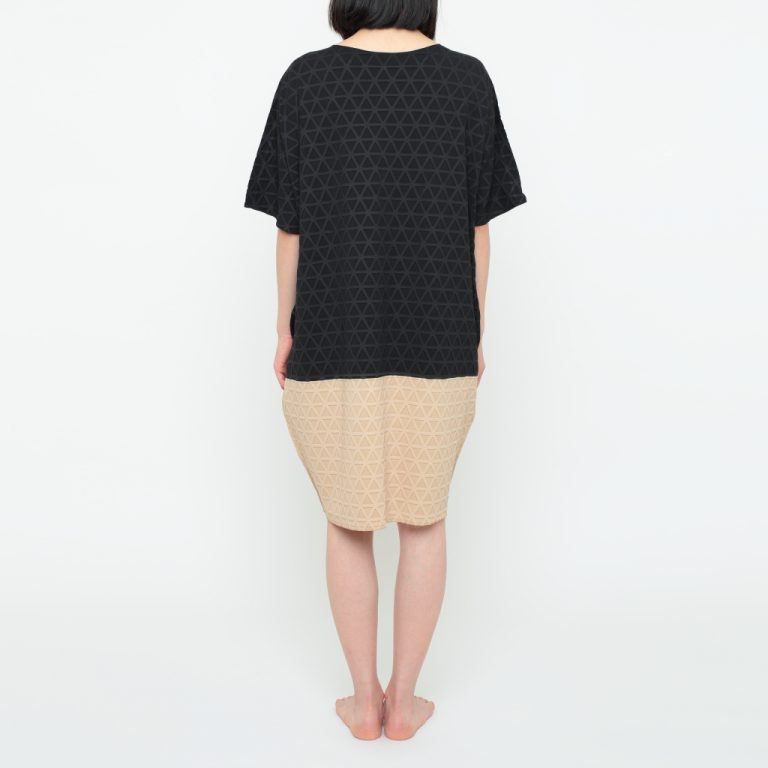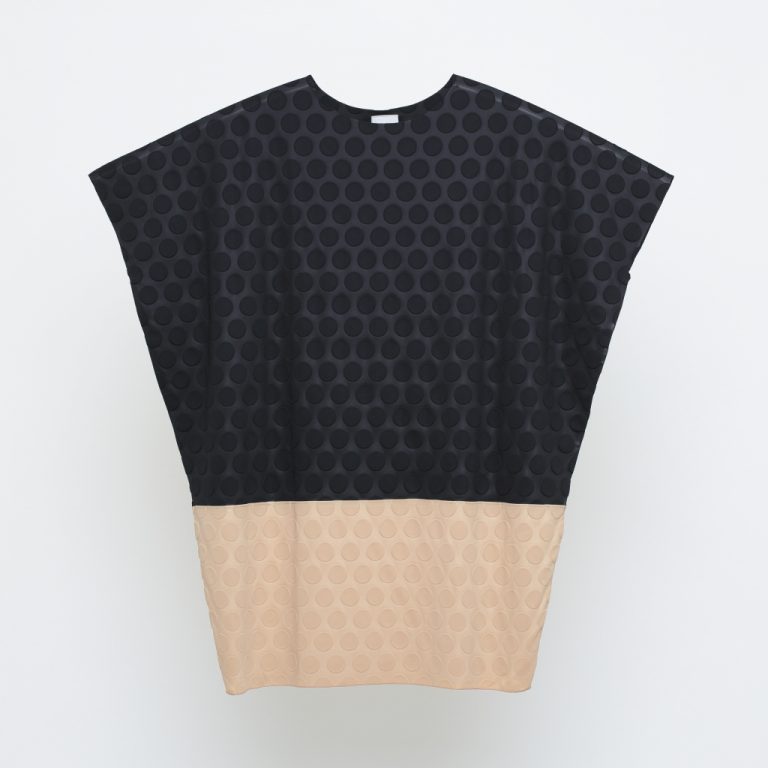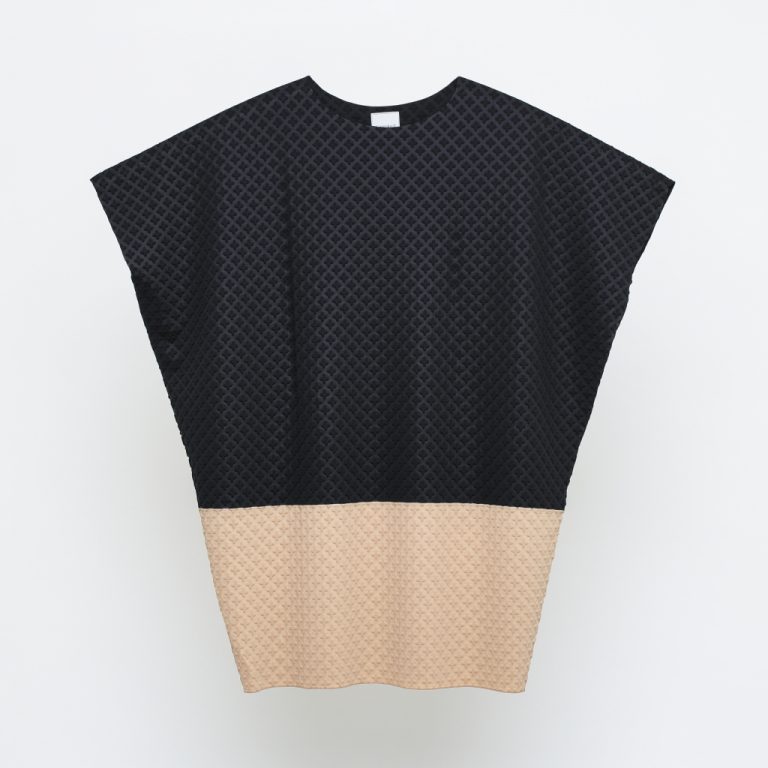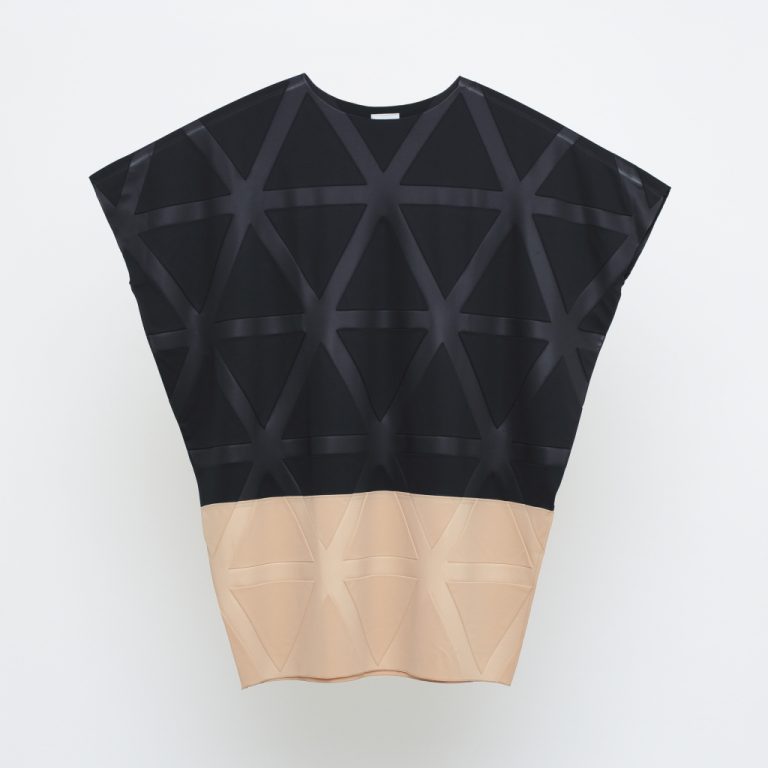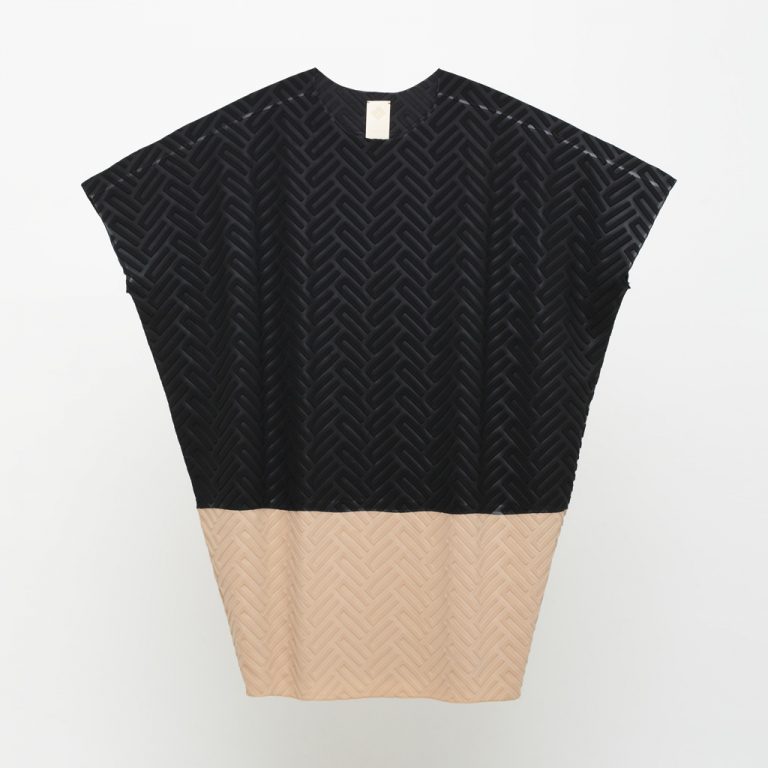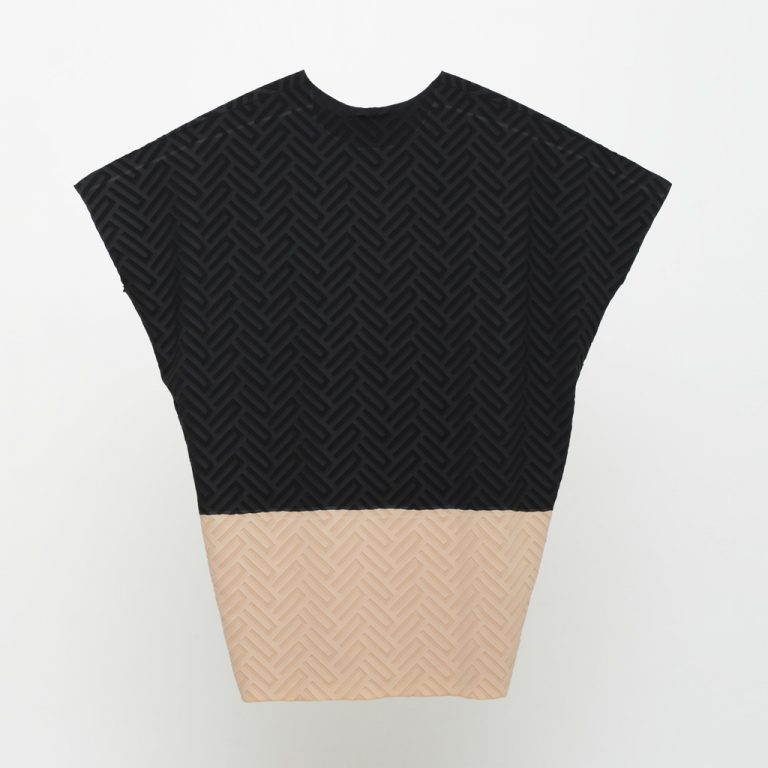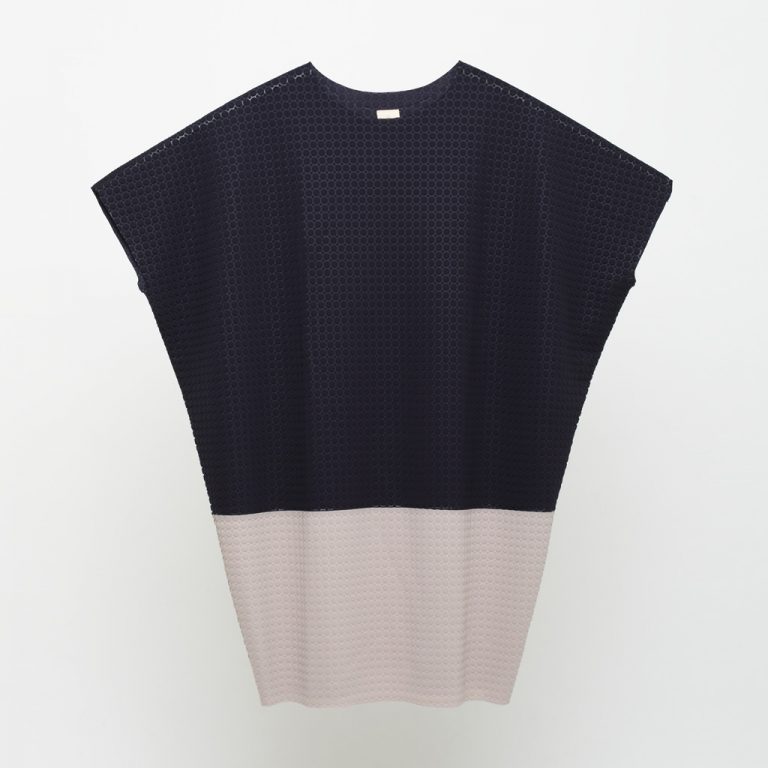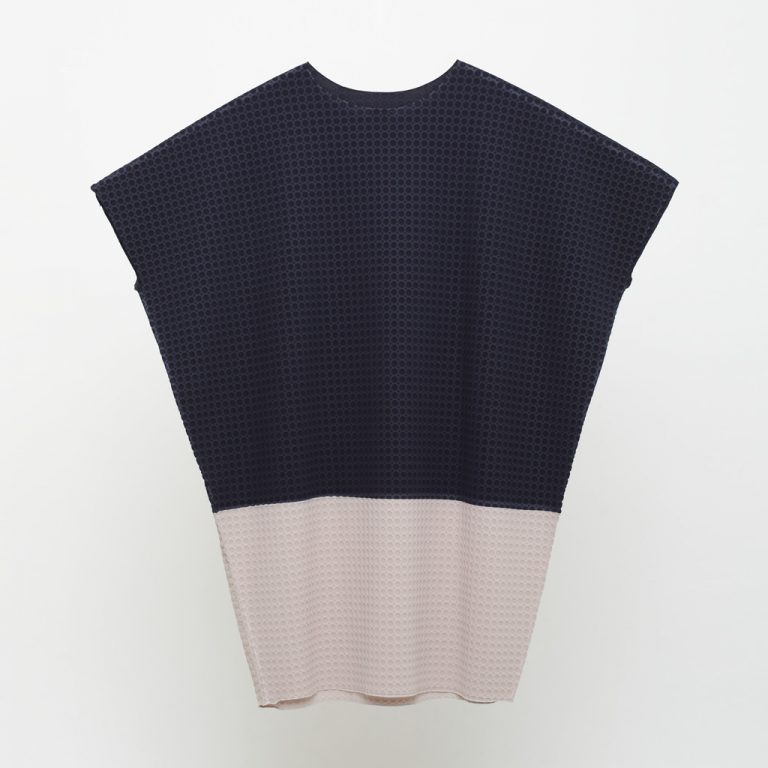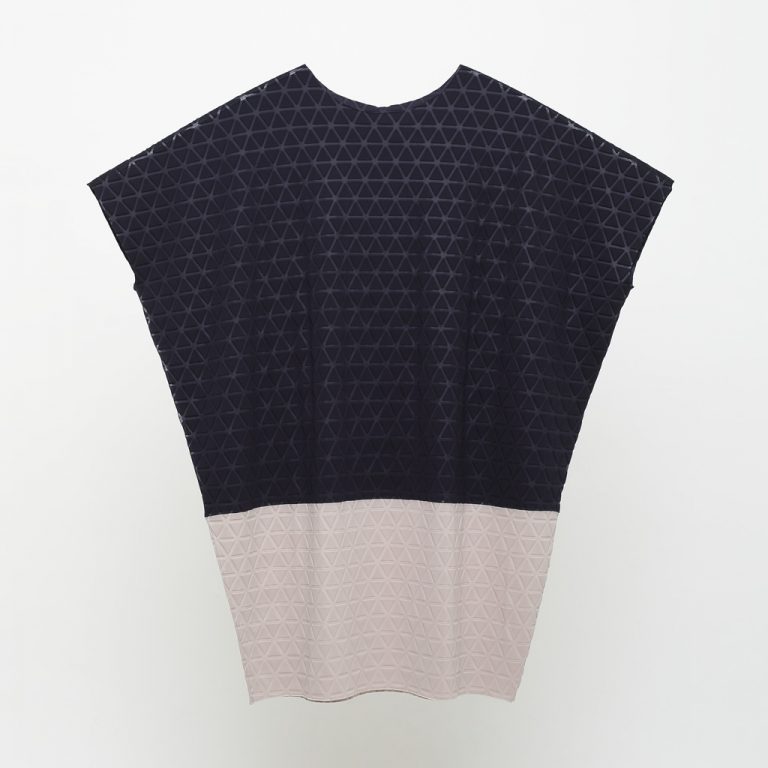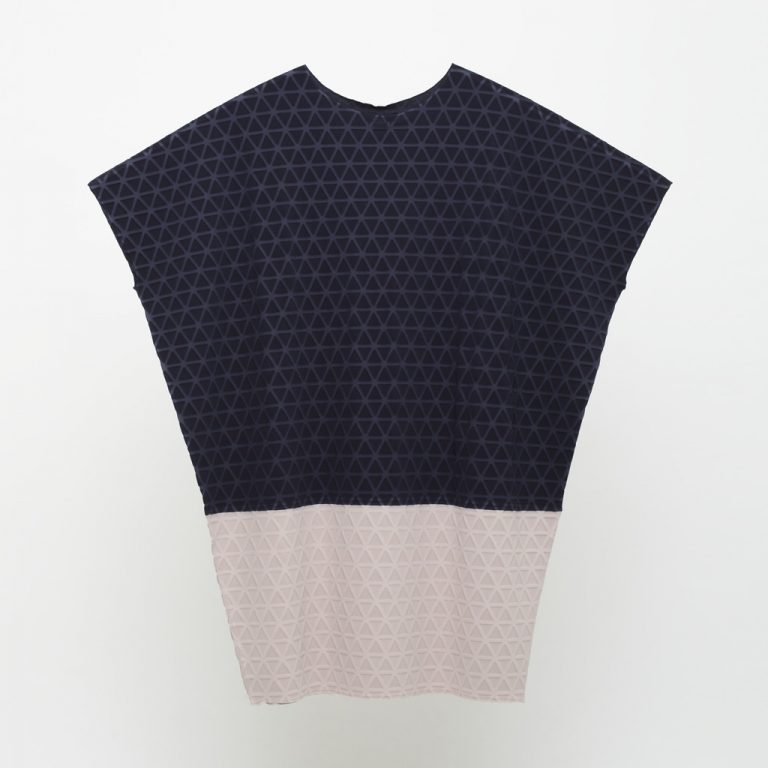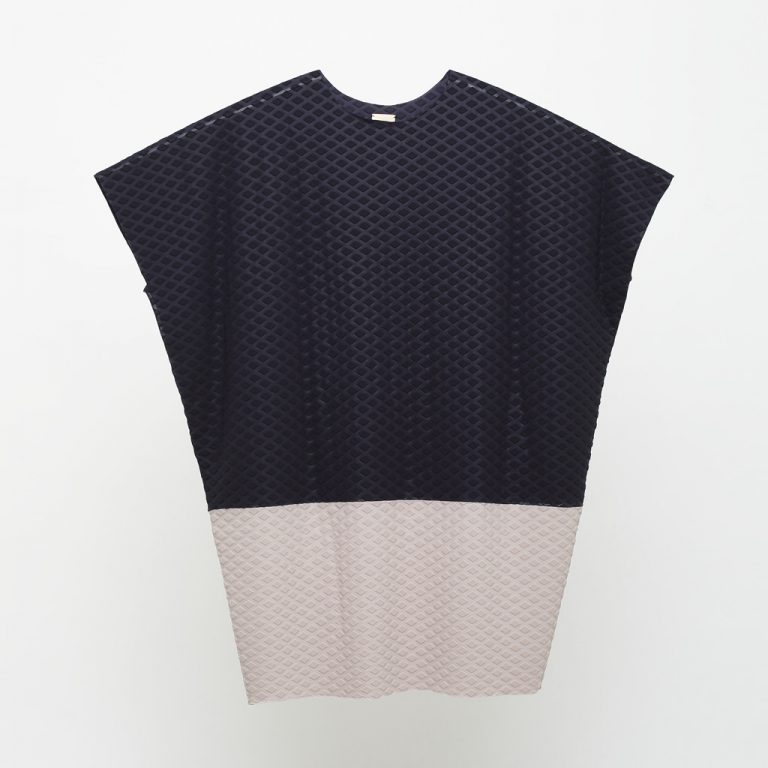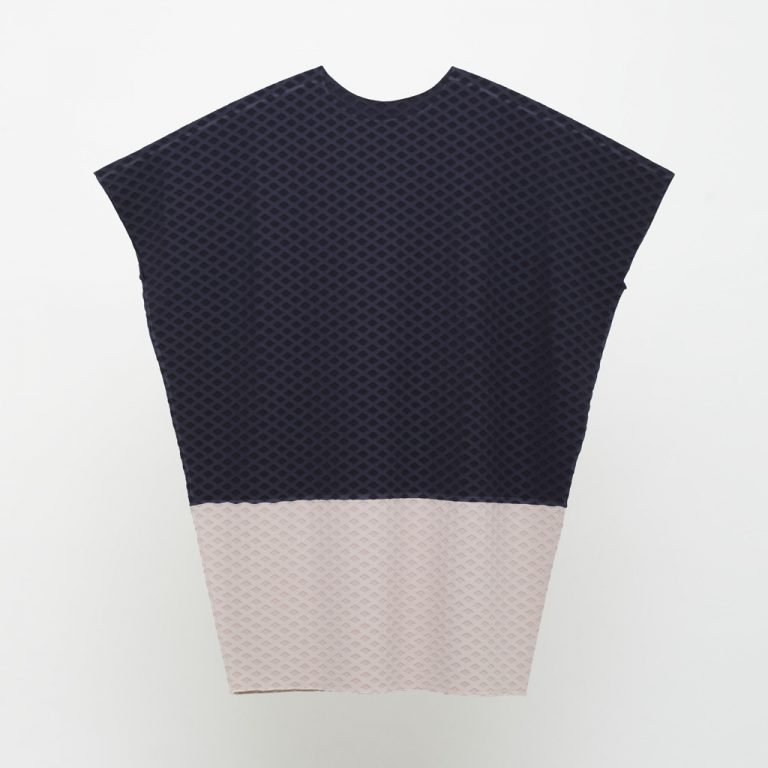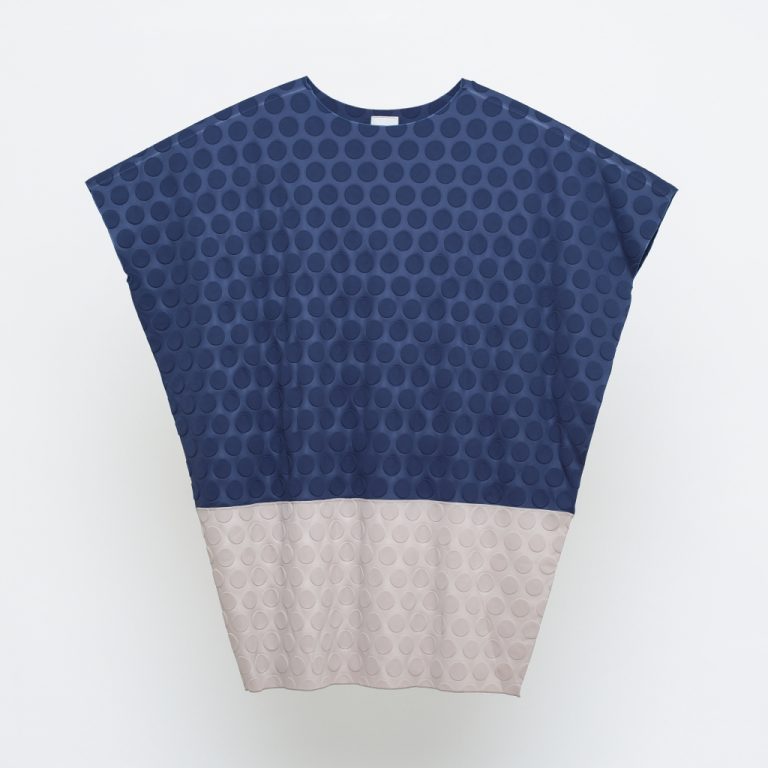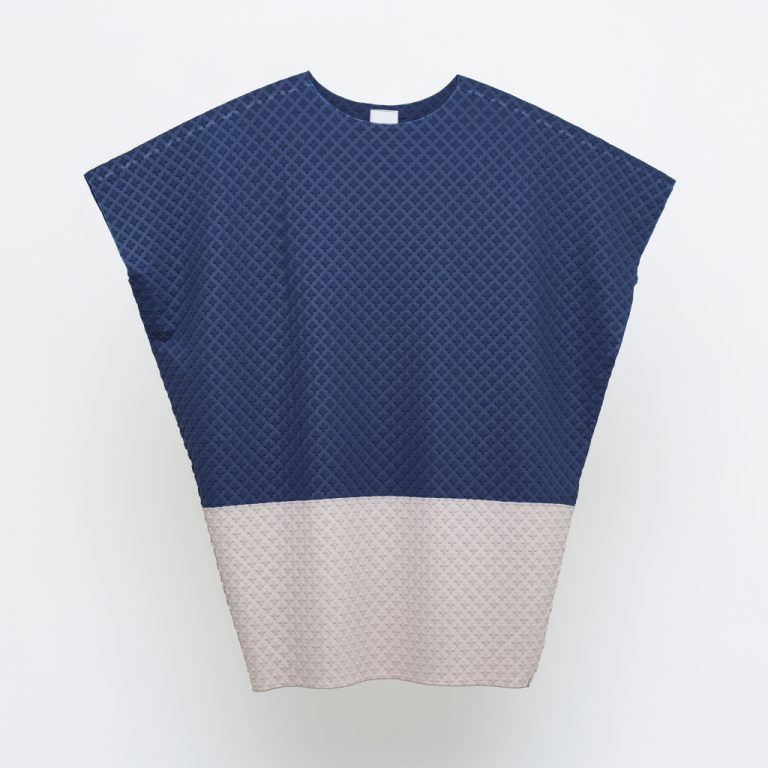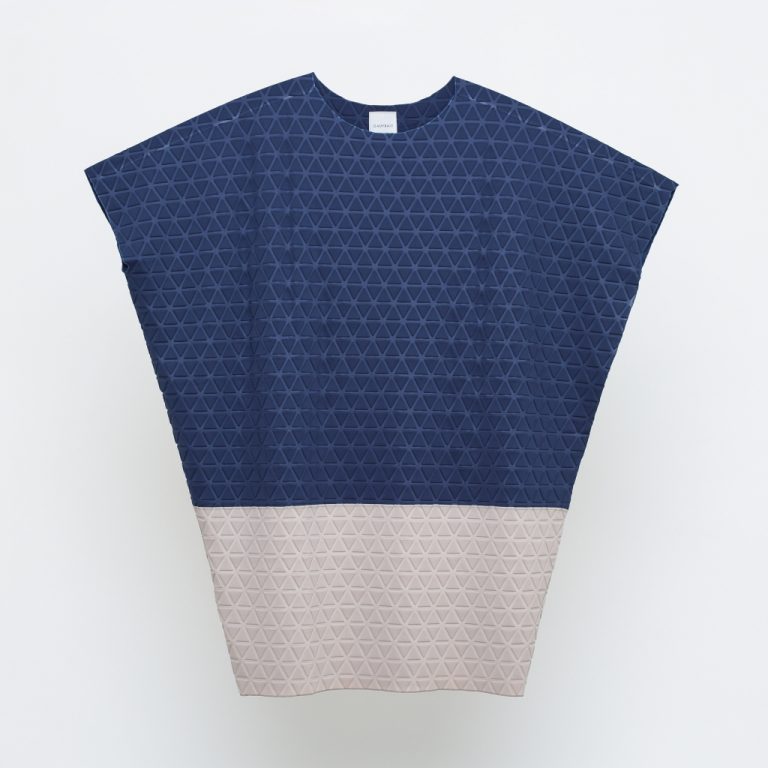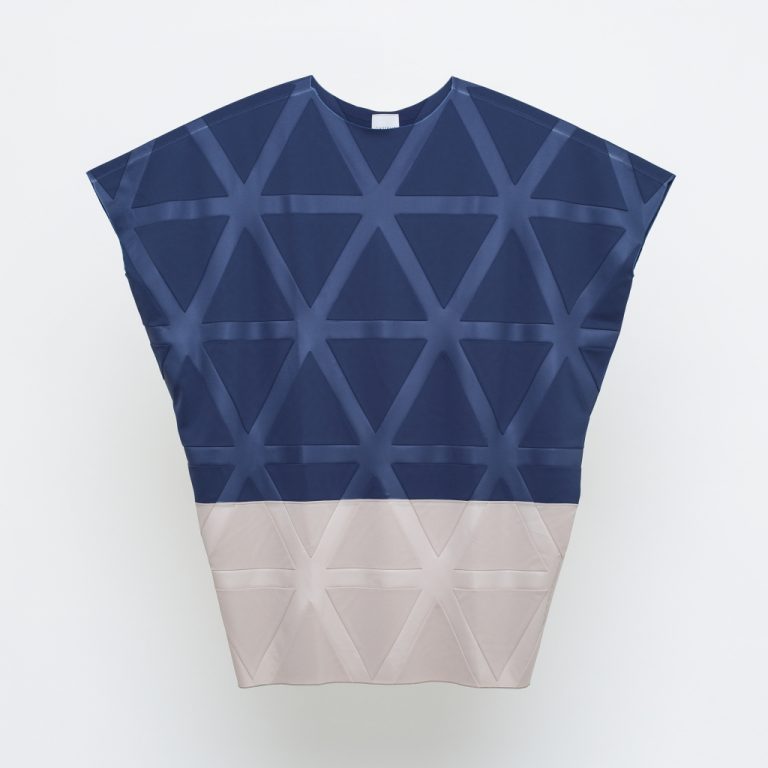 A Ponte jersey fabric with a high-quality matte feel.
The abundance of material gives the dress its unique draped silhouette. The collar edge, sleeves and hem with babylock finish gives an airy feeling.  Once the garment is assembled, it undergoes an embossing process, so the front and back have a reverse texture pattern. This gives the front and back of the garment​ ​a​ ​slightly​ ​different​ ​color.
Also, you'll notice that the outline of the collar appears on the back of the garment because we do the emboss finishing. This is the desired effect, and part of​ ​the​ ​design​ ​of​ ​this​ ​item.